The West is yet to recover from its geopolitical debacle in Sahel. Rich in many natural resources like gold, oil and other minerals, the Sahel region was once vulnerable to Western interference. Mali in Sahel also once acted as a western outpost to assist Western countries in maintaining their influence in the region. However, of late things have drastically changed. Now, Mali is in a way leading the charge to rid the Sahel region of its last remaining Western footprints. In a significant development, Mali has shut the door on UN's face after driving France out from its territory.
Mali expels UN mission's human rights chief
Mali's ruling military junta has now declared a senior official of the United Nations peacekeeping mission persona non grata and has given him 48 hours to leave the country.
In a statement, the government spokesman Colonel Abdoulaye Maiga has accused the head of the MINUSMA's human rights section, of bias in the choice of civil society witnesses for UN Security Council briefings on Mali. Further, as per Mali government, this measure comes after the "destabilizing and subversive actions of of the UN mission's human rights chief.
As per a report, the decision has been taken after a Malian rights activist last month had denounced the security situation in the country in a speech to a UN gathering, and had also accused the regime's new Russian military partners of serious rights violations.
Thus, now government of Mali slammed the UN's human rights chief for "taking it upon himself to decide who were the representatives of civil society, ignoring the authorities and national institutions."
Interestingly, this announcement comes just before Russian Foreign Minister Lavrov's visit to Mali aimed at boosting defence and security ties. This will be the first official visit to the West African nation by a Russian foreign minister.
Read More: 'In the new scramble for Africa', Lavrov beats Blinken by a mile  
Mali's stern message to West
While the UN peacekeeping mission in Mali, MINUSMA, was set up in 2013 to try to stabilize Mali as it fought the growing threat from jihadist fighters, it failed miserably at its job, and the security situation had continued to deteriorate. After frustration and anger over the West's failure, it grew closer to Russia and ultimately resulted in the withdrawal of the French troops from the country.
On the other hand, Putin last year told Mali that Moscow was committed to strengthening cooperation to help fight the militants. It also promised shipments of fuel, fertilizer and food worth around $100 million.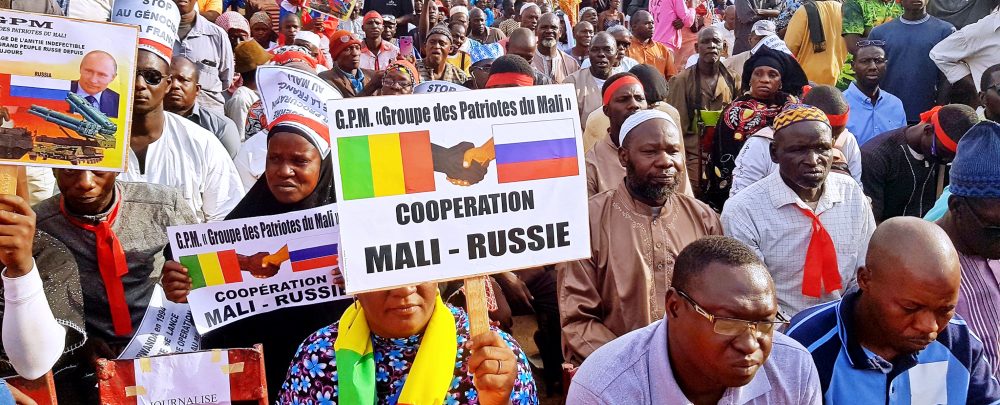 Moreover, after Mali, Burkina Faso also followed the same path and has recently asked the French troops to leave within a month.
Further, after throwing France out, both countries recently joined hands to bring peace and progress in the region. Burkina Faso's Prime Minister recently visited neighbouring Mali and suggested that two countries form a "federation" to boost their economic clout.
Read More: Burkina Faso and Mali's Plan to re-invent Sahel's economy
Considering the scenario, it indicates that on one hand Mali, along with Burkina Faso, is aiming at strengthening regional cooperation to boost their overall economic well-being to bring greater progress and stability in the region. While on the other hand, it seems that Mali is done with the so-called western diktats and wont spare anyone that would infiltrate violence into its land and further spread false propaganda.