Africa which used to be sort of a "monopoly" of the US and the EU for a long time, has been going through, what can be called a geopolitical upheaval. Now, almost every other country, big or small, have high geopolitical stakes in the continent.  Apart from the traditional big players like the US and the EU, new players are setting its foot in the continent. In this quest, the North African region has become the hotspot for fresh power struggle which is bound to have serious repercussions for the region.
Iran's overtures to Mauritania: Morocco smells the rat
Recently, Iran's Foreign Minister had visited Mauritania with a high-ranking delegation to bolster relations with the African country in "all fields".  We have explained it earlier that this visit is an attempt by Iran to make incursions into the African continent.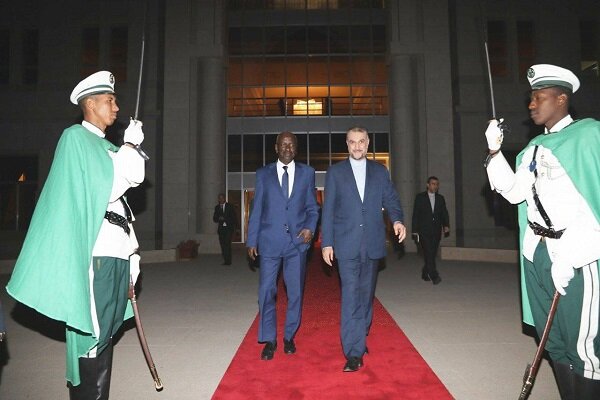 Mauritania shares borders with Western Sahara region of Morocco and Algeria. After Morocco was largely successful in establishing its "One Morocco policy", Iran, by forging ties with Mauritania is not only trying to enter the Sahel region but it's also encircling Morocco by joining hands with its adversary Algeria. And there are possibilities that since Algeria is losing the battle over Western Sahara, it might join hands with Iran in its military showdown with neighboring Morocco.
Now, as this development takes place in Mauritania, it looks like Morocco has smelled the rat already and is ready with its plan to pre-empt any evil plot by Iran against it.  Further to prevent Mauritania from joining hands with Iran, Morocco has decided to move an inch towards Mauritania and in this regard has committed to enhance their cooperation in fisheries research under a specific protocol on cooperation actions.
Read More: Peeling the layers of Iran's interests in Mauritania
The protocol apart from providing for cooperation in strengthening the processes of assessment and bio-ecological study of fish stocks, the deepening of knowledge on biodiversity etc. also provides for harmonizing the methods of collecting and processing information, strengthening the socio-economic studies on shared problems and exchanges on the aspects of aquaculture development.
Taking this into consideration, it can be stated that the whole region including Morocco, Western Sahara, Mauritania & Algeria has become a hive of activity from a geopolitical perspective.
As this geopolitical upheaval reveals in the region, Mauritania given its geographical proximity, might automatically get pulled into any violence or crisis-like situation. Thus, as each country tries to gain advantage over the others, the region is likely to turn into a hot bun and it would be further interesting to see how the scenario unfolds in the coming days.
Read More: Mauritania and Morocco join hands to kick WTO out of its fish rich waters