For millennia, Turkey and India have had bilateral relations. That age-old friendship, though, is on the decline. Whatever historical and civilizational bonds they have are eroding so quickly that both are openly exchanging diplomatic punches on the global arena in full view of the public. Their increased tensions are likely to have an impact on their respective communities. What is the problem with this centuries-old bond? What is the source of the schism?
The deterioration of their strained relationship was precipitated by Turkish President Recep Tayyip Erdogan's meddling in Indian domestic matters. Erdogan's beef with India is around New Delhi's authority over Kashmir.
Adding to this is the fact that Erdogan has raised the issue of  Kashmir in the UN General Assembly for three years in a row while knowing full well that the permanent five members of the UN Security Council and the world at large do not wish to interfere in a matter that they believe falls squarely within India's domestic affairs.
In India, there is widespread suspicion that Turkey is taking such a posture with Pakistan's encouragement. Erdogan's efforts to create close military connections with Pakistan, to India's harm, have not helped matters. As a result, India is taking a harsh stance towards Turkey.
Erdogan's repeated calls for the "Kashmir dispute" to be settled within the UN—despite the stated international position that the matter is a bilateral issue and should be resolved between India and Pakistan—have led to a flurry of tit-for-tat responses between India and Turkey.
In the past, whenever there was such a provocation by Erdogan, New Delhi tried to address its ire through diplomatic means. Responding to Erdogan's comments on Kashmir during his UN General Assembly speech in 2020, India's Ministry of External Affairs (MEA) chose a diplomatic riposte, asserting that "these remarks [on Kashmir] reflect neither an understanding of history nor of the conduct of diplomacy. They distort events of the past to advance a narrow-minded view of the present."
When Erdogan tried to internationalize the "internal dispute" at the UN in the past, Prime Minister Narendra Modi responded by holding meetings with the president of Cyprus and the prime ministers of Armenia and Greece on the side-lines of the world body's annual meeting. All of these states have various disputes with Turkey and are often in need of important global players to speak on their behalf.
In order to remind Erdogan that Turkey is on thin ice so far as its territorial integrity and international standing are concerned, the Indian foreign minister present in the UNGA hastily convened a meeting with his Cypriot counterpart to discuss a UN Security Council Resolution surrounding the disputed Turkish-occupied area of northern Cyprus and the reunification of the island.
Thanks to Erdogan's consistent needling of India in various global forums, New Delhi appears to have finally decided to abandon all diplomatic niceties towards Ankara. New Delhi is now pursuing what may be described as aggressive diplomacy.
While responding to Ankara's continuous diplomatic onslaught, in the non-diplomatic arena, New Delhi is steadily calibrating a response that is not necessarily limited to verbal spats. In 2019, it canceled a scheduled visit of its head of government to Turkey. This came in the aftermath of India's decision to cut its defense exports to Turkey, which included dual-use weaponry such as explosives and detonators. From then on, India also significantly reduced its imports from Turkey.
To further consolidate its offensive during this period, New Delhi entered into a defense agreement with Armenia, Turkey's traditional rival in the region. In a $40 million deal, New Delhi supplied Yerevan with four SWATHI weapon locating radars developed by the Defence Research and Development Organisation (DRDO). India has also joined the chorus of opposing global voices that condemn Ankara's cross-border offensives against Kurdish-led forces in Syria.
The toughening of New Delhi's stance against Ankara has spilled into India's cultural landscape. Turkey happens to be one of the favorite destinations for some Bollywood producers and actors. The country provides stunning locations for shooting, has low-budget services, and the scenery makes for good viewing among movie fans in India. Thanks to the frosty relationship between Ankara and New Delhi, however, that aspect of cultural exchange has come under immense strain in recent years.
India aids Turkey:
As Turkey and Syria are reeling under devastating earthquakes, India has gone all out to help quake-hit nations under 'Operation Dost'. According to official sources, India has so far dispatched as many as 841 cartons of medicines, protection safety tools and diagnostic kits to the two Western Asian nations.
The Indian army has also set up a field hospital under 'Operation Dost' to provide assistance to Turkey's earthquake-hit people.
Earlier on February 9, External Affairs Minister S Jaishankar said that the team will work 24 x 7 to provide relief to the affected people. "The army field hospital in Iskenderun, Hatay, Turkiye has started functioning with running Medical, Surgical & Emergency Wards; X-Ray Lab & Medical Store," he wrote on Twitter.
This includes a team of 99 specially-trained personnel with essential medicines, advanced equipment, vehicles, and ambulances. The MEA said the hospital will provide for a fully functional operation theatre, and facilities such as X-ray, and ventilators among others.
The catastrophic earthquake that razed thousands of buildings in Turkey and Syria became one of the deadliest quakes worldwide in more than a decade. According to reports, the death toll has reached more than 24,000 as rescue operations are underway in both countries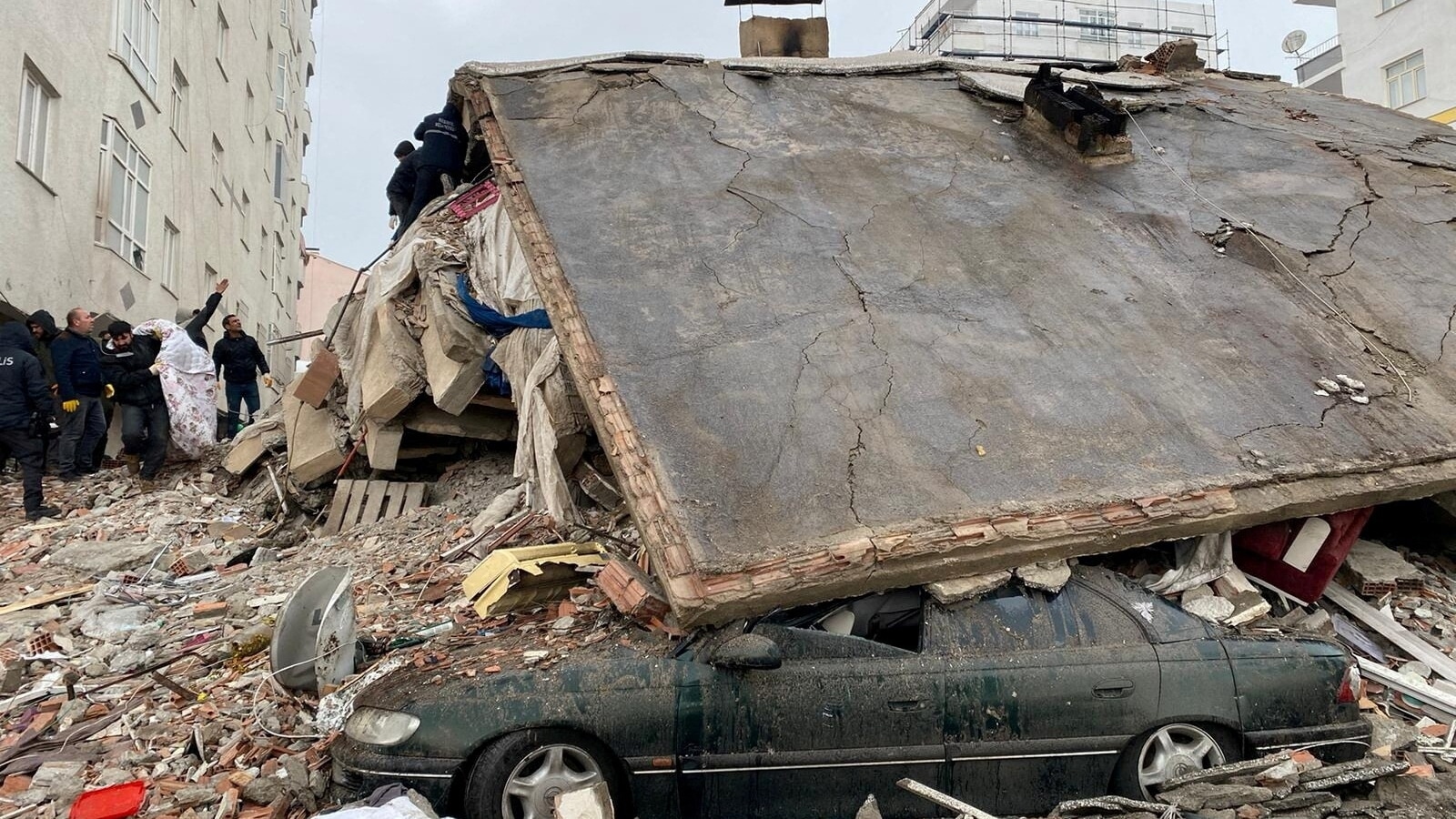 Sending aid to Turkey is yet another instance of India quickly coming in support of a country hit by a natural disaster. In the last 15 years, India has carried out several disaster relief operations and emerged as a leading actor during such emergencies, especially in its neighbourhood.
So what explains this behaviour by India? After all, Turkey has been a repeated offender of India's territorial integrity. Why should a country like India, which is about 5000 odd kms away from Turkey is among the first nations to help Ankara?
Well, you see, India is guided by its civilisational ethos. PM Modi has always advocated "Vasudhaiva Kutumbakam", which means "the world is one family." In his line, PM Modi has been focused, both within and outside India whenever any global crisis hits the world. At a time when every country was encroached by this deadly disease, the Indian government has stepped up to provide medical assistance to some of the other countries.
India has helped the United States, and a few European, Latin American, African, and Middle East countries by assisting them with medical supplies and professionals to fight the COVID-19 pandemic. With the Indian pharmaceutical industry ranked at third in terms of volume, India playing an important role across the world to fight the pandemic was no surprise.
The recent help to Turkey should be seen in this context. If anything, it should knock some sense into Erdogan and make him understand who his real allies are.