Looks like Mr. Trudeau is having a change of heart and is apologizing to the conservatist. But why suddenly? For this one need to understand the background. Trudeau is trying to cover up its mess but nothing is working for him.
Trudeau's Anti-Conservatism 
The liberal prime minister has long sought opportunities to pick on and annoy the conservatives. His decisions and actions have always gone against the interests of conservatives.
Furthermore, the Liberal government chose to prioritize its "green" agenda over assisting its allies and enhancing the country, even when Alberta Premier Danielle Smith, urged the Trudeau government to accelerate regulatory barriers and help ensure that more natural gas is shipped from Canada to maintain a strong presence on the world energy stage.
When the Smith government expressed concerns that the federal energy policies could jeopardize Canadian jobs and investments in the energy sector, and negatively impact oil-producing industries, Trudeau turned a deaf ear, thereby promoting his 'just transition" & " green agenda".
Read More: Trudeau's reign of wokeism leaves long-term negative effects on Canada
He also wanted to shut down Alberta's most valuable industry—the oil and gas sector. Alberta was so fed up with Justin Trudeau's dictatorial policies that it introduced "The Alberta Sovereignty Act" which acts as a constitutional shield to protect Albertans from unconstitutional federal laws and policies that harm the province's economy or violate Alberta's provincial rights."
Read More: Conservatives has washed almost every mess created by NDP in Alberta
Justin Trudeau received massive criticism during the "freedom convoy" when he misused his emergency powers to put an end to the demonstration, promoting public outrage over the government's overreach. However, in recent times, Trudeau seems to be acknowledging his past actions and making amends. He has apologized for his past actions and remarks, including his characterization of the "Freedom Convoy" protesters as a "small fringe minority of people" with "unacceptable views", which he now admits was inappropriate.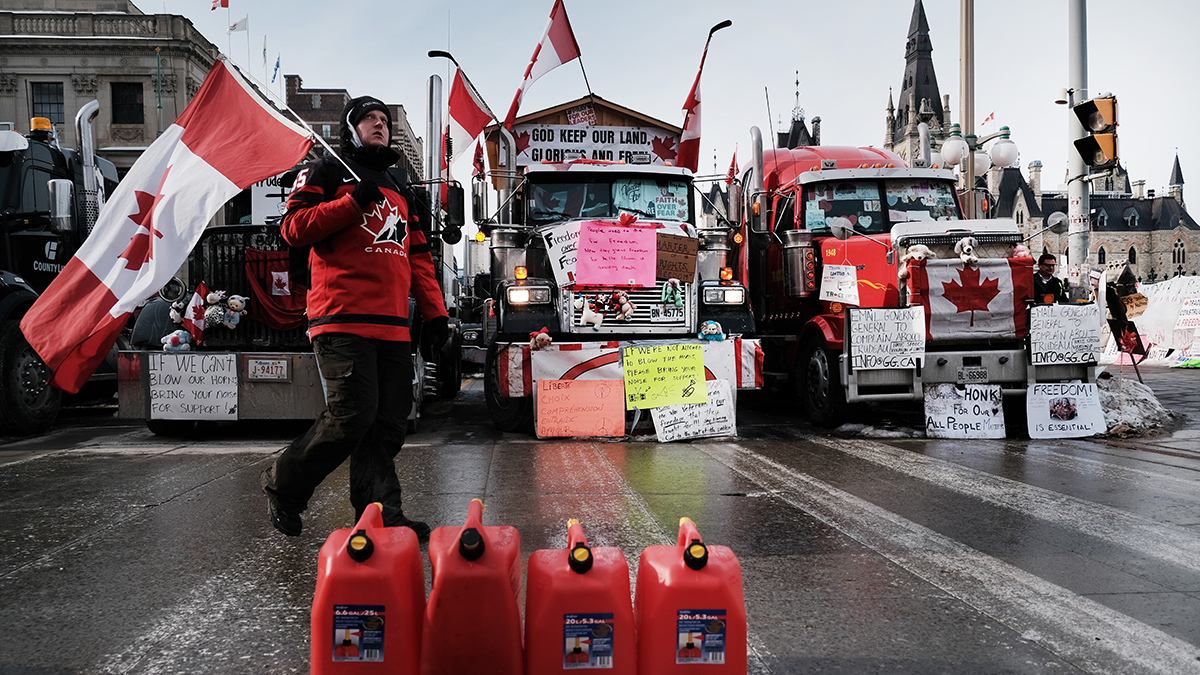 Commissioner Paul Rouleau slammed Trudeau's "fringe" statement for having empowered the demonstrators and further incensed them toward the government in the executive summary of the commission's report.
In this regard, at a news conference on Parliament Hill on February 17th, a reporter questioned Justin Trudeau if he regretted saying those things back in January. Trudeau responded by saying wish he had said that differently.
Additionally, the Trudeau government, which has never backed the Albertan government and has consistently avoided any partnership with them, is now willing to collaborate with them—and that too on their terms!
In a letter, the premier of Alberta offers to work with Prime Minister Justin Trudeau on specific energy and climate measures in exchange for Ottawa agreeing to certain terms.
Read More: Trudeau's "Just Transition" is hurting Canada and it should be abolished
What is the cause of Trudeau's sudden change of heart towards Alberta?
The problem is that Western Canada tends to vote Conservatives, which is why Alberta is at the top of the Liberal's list of provinces. To win over the voter base in the Albertan provinces for the next elections, Trudeau has made a dramatic change in government policy that favors Trudeau's government. In simple terms, he is just watering the plants until he gets the fruit. This is Trudeau's grand plan to win the upcoming election.
Read More: "Trudeau's Future in Jeopardy: Can He Win Another Election?"
Well, Trudeau, the conservatives' wound is so deep as a result of your woke policies and deeds that it will not mend through these sudden fake concerns. It will be interesting to see how this " foe turned friend" episode plays out for Alberta as well as Canada.