When you type "Maduro dictator" on Google, you'd find thousands of articles and research papers on Maduro's dictatorial regime.
Venezuela's President Nicolas Maduro's rule has been marked by controversy, he has been labelled as a dictator. Western media accuses him of a variety of human rights abuses. However, the reality is more complicated than this simple label. Despite his controversial policies and tactics, is Maduro really a dictator?
To begin, it's important to understand what a dictator is and how this definition applies to Maduro. Generally, a dictator is a leader who has absolute power and is not held accountable to anyone or any institution. They are often oppressive and use their power to benefit themselves and their allies, rather than the people they rule.
Let's explore.
Maduro's opposition
So called "dictator" Maduro was elected to office in 2013 in a free and fair election. While some have raised questions about the legitimacy of the results, the fact remains that the people of Venezuela chose him to be their leader. Furthermore, his rule has not been absolute because Venezuela has a strong opposition which has been able to challenge his authority.
Read more: Inside Data and Cyber Security issue in Barbados
Just recently, the Venezuela's opposition Justice First party held an internal, non-binding vote to determine who their candidate in the upcoming primaries would be. Henrique Capriles emerged victorious, despite having previously lost two presidential elections to Hugo Chávez in 2012 and Nicolás Maduro in 2013.
"Capriles" es tendencia porque obtuvo la mayoría de votos en la consulta interna del partido Primero Justicia para escoger su candidato a las elecciones primarias pic.twitter.com/50mQb1hbIz

— ¿Por qué es tendencia? (@estendenciavzl) February 25, 2023
Capriles and his US-supported allies have been attempting to overthrow the Venezuela's government by force since 2002. If Maduro is really a dictator, why is he giving Capriles even a chance to challenge his authority?
The same Henrique Capriles was banned from public office in 2017 for 15 years. Capriles was found to have committed irregularities in his handling of state funds. However, he has been released lately and can be the opposition leader for next year's elections.
Venezuela's 2018 elections were labelled as rigged by the West. However, 150 international observers, including ex-heads of state like Jose Zapatero of Spain and Rafael Correa of Ecuador, validated the 2018 Venezuelan elections, with three international election observation teams confirming the results.
Read more: From Inside the CIA: Exposing America's Ideology
US labelled Maduro as an illegitimate President. Guaido was accepted as the legitimate leader of Venezuela by over sixty nations. Not only this, but the opposition had a parallel government. Imagine, a leader backed by 60-odd nations was in Venezuela directly challenging the authority of Maduro. Though, he was removed as opposition leader in December. But, which dictator allows this?
In fact, during Maduro's tenure, the Venezuelan Supreme Court has repeatedly overturned his decisions and issued rulings which restricted his power. This is not something that dictators generally allow because they are usually able to rule without any checks and balances.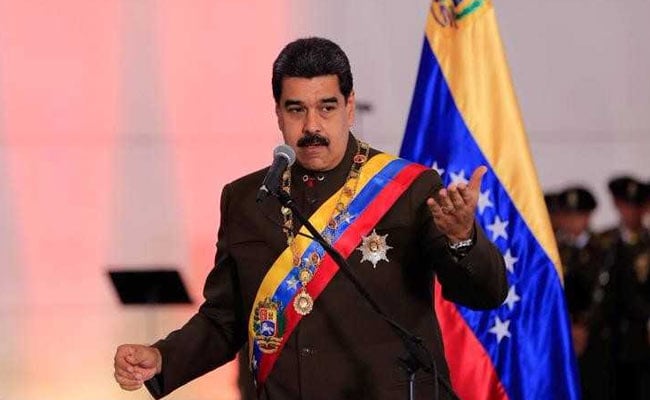 While Maduro's policies have been controversial and have not always been successful, they have not been used to oppress or control the people. He has also allowed opposition parties to voice their opinions and challenge him, something that dictators typically do not permit.
The US and the West have to invent a colorful and ad-hoc definition of dictatorship in order to label Maduro a dictator. 'Dictator' has become a media code for the governments Western media don't like.
Therefore, Maduro is not a dictator. Despite his controversial policies and tactics, he has been elected to office, has been held accountable for his actions. He has also allowed opposition parties to challenge him. The perception created by the West against Maduro is exaggerated.