On 24th February, the Permanent Commission of Paraguay congress gave their approval to a resolution that declared the Muslim Brotherhood group as a 'terrorist organization'.
Paraguay has banned the organization due to its "aid of those who use violence and jeopardize peace and safety in the East and West".
Paraguay has already deemed HAMAS, Hezbollah, Al-Qaeda, and the Islamic State (ISIS) as terrorist entities, and it intends to apply the same standard to the Brotherhood as a whole.
Muslim Brotherhood
Established in Egypt in 1928, the Muslim Brotherhood has been a key part of the Islamist movement. Many countries including Bahrain, Egypt, Saudi Arabia, Syria, the United Arab Emirates, Russia, Kazakhstan, Tajikistan, and eastern Libya have labelled it a terrorist group. The United States has considered classifying the Muslim Brotherhood as a Foreign Terrorist Organization (FTO) at various times.
South America is not usually seen as a hub for Islamist groups, however it has been a key area for the spread of Islamist beliefs, recruitment of followers, and even terrorist activities for an extended period.
Read more: Rising Tide of Violence: Is Bolivia on the Verge of Another US-Backed Coup?
Paraguay is situated at the junction of Argentina and Brazil, an area known as the Triple Frontier. It is an area that has largely evaded laws and regulations, allowing criminal networks to thrive.
The absence of state oversight and the ability to use criminal syndicates to transport people, weapons, and money across borders, make the region of a target for terrorist activities.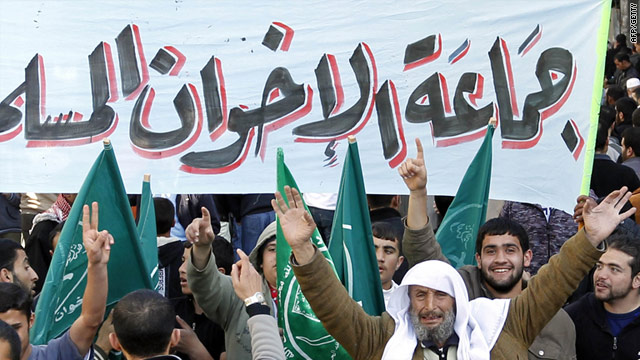 In fact, the terrorist organization Muslim Brotherhood has established itself in Paraguay, a country which has very few Muslims relative to its population size. A mere 0.1% of the total population of seven million people is composed of Muslims, most of whom are from Syria and Lebanon.
Read more: Chile's attempt to colour it's constitution Red meets public outrage
Ultimately, the decision by Paraguay to declare the Muslim Brotherhood a terrorist organization is a reminder that the government is willing to take action against extremist groups, and that it takes the threat of terrorism seriously. Paraguay's actions may push other nations in Latin America to take the initiative of cracking down on the Muslim Brotherhood and other extremist agents of instability as an example.