Ever since, the French military troops had to leave Mali, Central African Republic and more recently Burkina Faso, it appears that France is searching for new ways to maintain its hold over the region and safeguard its geopolitical interests. Although the task seems particularly daunting in the face of a growing anti-France sentiment coupled with the rising influence of Russian mercenary group Wagner, France is now planning to present  a new image in Africa.
Read More: Western Africa has truly and completely thrown France out
France's desperate attempt 
The French President Macron, has unveiled a new economic and military strategy in Africa. This comes at a time when France's credibility in Africa has hit the rock bottom, and African countries are turning to Russia's Wagner for dealing with their insurgency issue.
Recently, France has officially ended its operations in Burkina Faso after relations between the two countries had significantly deteriorated. Additionally, anti-French sentiments have also grown in neighbouring Niger. To maintain its geopolitical relevance on the continent, France has come up with a new strategy.
In light of this, the French President Macron is making a visit to Gabon, Angola, the Republic of Congo and Democratic Republic of Congo and is expected to call for a more balanced partnership with the African nations. A top official at the French presidency said, "It's not a trip that aims at getting into the race to regain a regretted influence. It's more to respond to a demand for partnership, for relations, but with new methods and a new approach,"
Read More: With flags down in Burkina Faso, France eyes Ivory Coast
Macron is also expected to detail changes that France will make to its military deployment in the Sahel region. However, France's mission to regain lost ground in Africa or win its goodwill is not going to be easy. Opposition to Macron's visit has already started, even before he could set his foot in the continent.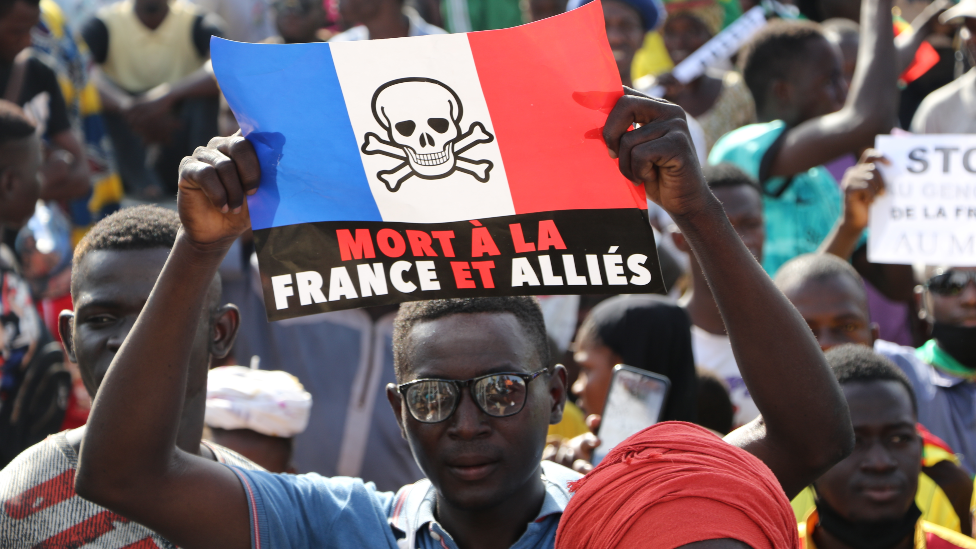 Therefore, France is not going to have an easy time. Apart from anti-France sentiment in Africa, its historical ties with the continent have been challenged by a resurgent Russia and China. Only time will tell if France will be able to win Africa's heart once again in the face of such adversities.