EU and Mercosur Deal: A deal waiting to be signed. A deal similar to a treasure which has ample hidden gems and opportunities. A deal between two continents. Between Europe and South America. A wait of more than two decades was about to end. Until, French President Emmanuel Macron posed as a roadblock.
On February 27th, French President Emmanuel Macron attended the International Agricultural Show in Paris. He talked about the wide-ranging and ambitious trade agreement between the EU and Mercosur.
Macron declared that the much-anticipated trade agreement between the EU and four Latin American countries cannot be finalized unless Mercosur abides by the environmental standards of the EU.
Mercosur is a regional trade bloc of South America. Its members include Brazil, Argentina, Paraguay and Uruguay.
EU and Mercosur Deal
The European Union (EU) and Mercosur have been striving to sign a trade deal for a long time. In fact, it's been around 25 years since the idea was first proposed.
The initial attempt failed in 2004, as both sides deemed the other's proposal to be not ambitious enough. Then in 2016, a second attempt at serious negotiations began. Officials from both the European Union and Mercosur discussed reducing tariffs and increasing trade opportunities for each other's products and services.
Read more: Debunking the Myth: Is Maduro a Dictator?
However, it didn't go anywhere. After two decades of negotiations, the European Union and the Mercosur bloc of Argentina, Brazil, Paraguay and Uruguay reached a trade agreement in 2019. Despite this, the agreement has not been approved by national parliaments.
This year, the EU and Mercosur Deal has again become a point of contention. Even more so after Lula da Silva came to power in Brazil.
Now, during his recent trip to Latin America, German Chancellor Olaf Scholz emphasized the necessity of finishing negotiations quickly for an EU-Mercosur free trade agreement.
Berlin is looking to reduce its reliance on Chinese minerals needed for the energy transition, which makes Latin America, with its abundance of resources, a key ally for Germany. Additionally, Latin America's potential for renewable energy generation is an added incentive.
Macron and EU's duplicity
However, Scholz's ally, Macron, is still acting as a roadblock to the trade agreement. Macron said, "A deal with countries of the Latin American continent is not possible if they don't respect the Paris [climate] accords as we do, and if they don't respect the same environmental and sanitary obligations that we impose on our producers."
Macron's assertions are irrational. The EU and Mercosur Deal was on the backburner due to concerns over Brazil's environmental policies under ex-president Jair Bolsonaro. This had led to apprehensions in Europe's ecological and farming industries.
Read more: Brazil President Lula moves closer to recognize Venezuela's Maduro
However, Bolsonaro is not in power anymore. And in January, the Brazilian President Lula da Silva even urged for the agreement to be ratified quickly. Also, the first month of Lula's governance saw a 61 percent decrease in deforestation in Brazil's portion of the Amazon rainforest. He has vowed to restart environmental protection initiatives.
But the harsh reality is that environmental standards are not the real reason behind the delay. South America blames Europe's protectionism. European countries, particularly France, are derailing the negotiations due to their farmers' fear of Mercosur, which is the largest producer of grains and meat on the planet.
The farmer unions are fearful of the trade deal too. A spokesperson of COPA, which is the strongest interest group for European farmers, said, "We cannot support the Mercosur trade deal as it stands as it would have detrimental impact in many sensitive sectors, including: beef meat, poultry, sugar, ethanol and rice, as well some negative effects in sectors such as orange juice and honey."
Even though EU customers will benefit from the Mercosur deal, the sceptics show how bigger and powerful blocs shield themselves from competition. The EU has used tariffs, subsidies, and other protectionist measures to protect its domestic industries from foreign competition. The Mercosur countries have argued that these measures are unfair and distort the market, but the EU has resisted.
This has been a major obstacle in the negotiations between the EU and Mercosur, and the deal has been stalled for many years. Protectionism is damaging the global economy, and it is time for the EU to reconsider its stance and move towards a more open and competitive market.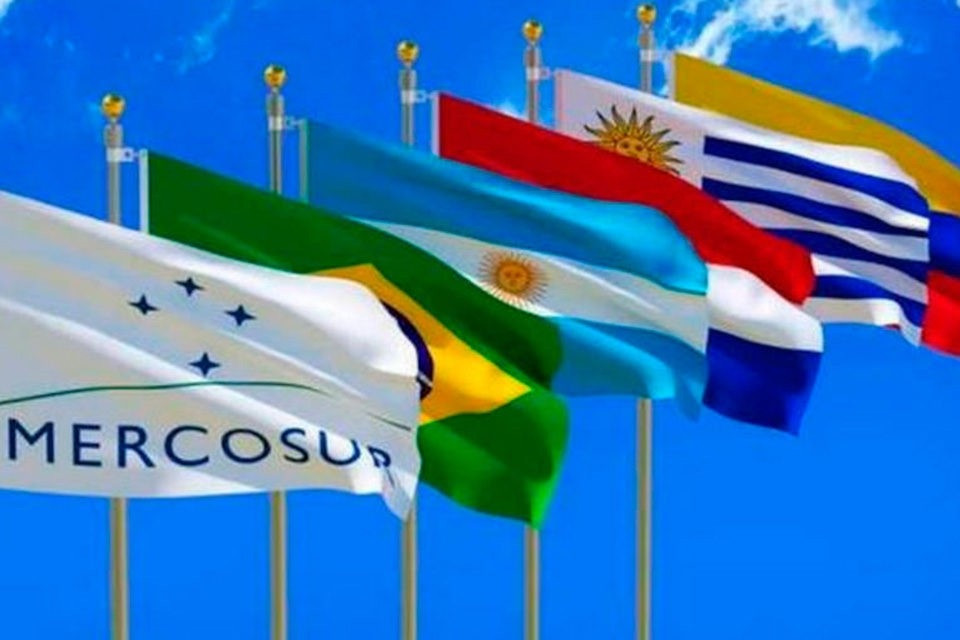 Furthermore, political analysts state that the EU is using the deal as a negotiation tactic. Europe has borne the brunt of the Ukraine war and has sent weapons to Zelensky, who has been persistently making blunders. Latin America has vehemently rejected the West's call to pour weapons into Ukraine.
Therefore, it's highly probable that Macron may be using the trade deal as a negotiation tactic to compel the Mercosur nations, which have so far refused to back Kyiv in the war, to change their policy.
But whatever may be the reason, Macron's statements have revealed that the EU and Mercosur deal isn't happening anytime soon.