The withdrawal of American troops from Afghanistan and the subsequent Taliban takeover had already left NATO allies questioning the leadership and decision-making of the United States.
And after the Ukraine war, a big shadow of uncertainty and doubt has started looming over the unity of the alliance. With rising tensions and disagreements threatening to strain the cohesion of the alliance, NATO is in danger of falling apart.
NATO has come under fierce criticism for becoming a primarily political tool to counter Russia. In 2022, NATO allies intervened in the Russia-Ukraine conflict by providing Ukraine with weapons, support, and donations in an attempt to defeat Russia.
However, no real progress has been made as a result of these efforts and the conflict zone has become a chaotic environment, where any type of aid is futile.
Moreover, the blind support is having a negative impact on western countries, with uncontrollable inflation and an ever-growing risk of a recession.
The demand for the dissolution of NATO has gained traction in many European nations, with people taking to the streets to express their disapproval. Now, Hungary has proposed an alternative plan to expedite the fall of NATO and create a new alliance.
A European NATO
Hungary is yet to ratify the applications of Finland and Sweden to join the transatlantic defense alliance, more than eight months after NATO leaders signed off on their membership bid. Instead, Orban has given a counteroffer to members.
Hungarian Prime Minister Viktor Orban has recommended the creation of a European NATO instead of expanding the current alliance further east. Orban argued that Europe needs its own military bloc free from American influence, as the US is dragging the continent into a conflict that cannot be won, and risking a global war.
Orban argued that the current tensions between the West and Russia are the result of the US' desire for increased influence in Europe. He highlighted Moscow's concerns about NATO's eastward expansion into Ukraine and Georgia, citing his previous conversations with Russian President Vladimir Putin before the conflict between Russia and Ukraine erupted in February 2022.
Orban also contended that the EU often serves American interests rather than its own, claiming that Brussels' decisions appear to be based more on US interests than European ones. Consequently, he urged western countries to genuinely strive for peace in Ukraine, expressing his belief that the West is not displaying a strong enough commitment to achieving it.
Orban's proposal for a European NATO could provide a solution that benefits both potential members and helps to ease tensions in the region. For the past year, Hungary has consistently called for peace between Moscow and Kyiv, criticizing Western sanctions against Russia and arms deliveries to Ukraine.
Earlier this week, Orban stated that the hostilities were not beneficial to anyone, and Hungary was the only NATO nation to express support for China's peace plan for Ukraine, whereas other nations disregarded it without even looking at it.
Read More: Small European nations use Ukraine war to take NATO to the cleaners
Reason for holding Sweden and Finland's accession
This European NATO plan could be another reason why Hungary is following the Turkish model of not allowing NATO's expansion. Just like Turkey, Hungary is constantly delaying Finland and Sweden's accession to NATO.
Citing their reason, Hungary has often stressed that they support their accession, however, Hungary has a lot of questions for Helsinki and Stockholm.  Finland and Sweden, are known for their critical stance on Hungary's rule of law and so, Hungary has been reluctant to allow them into NATO.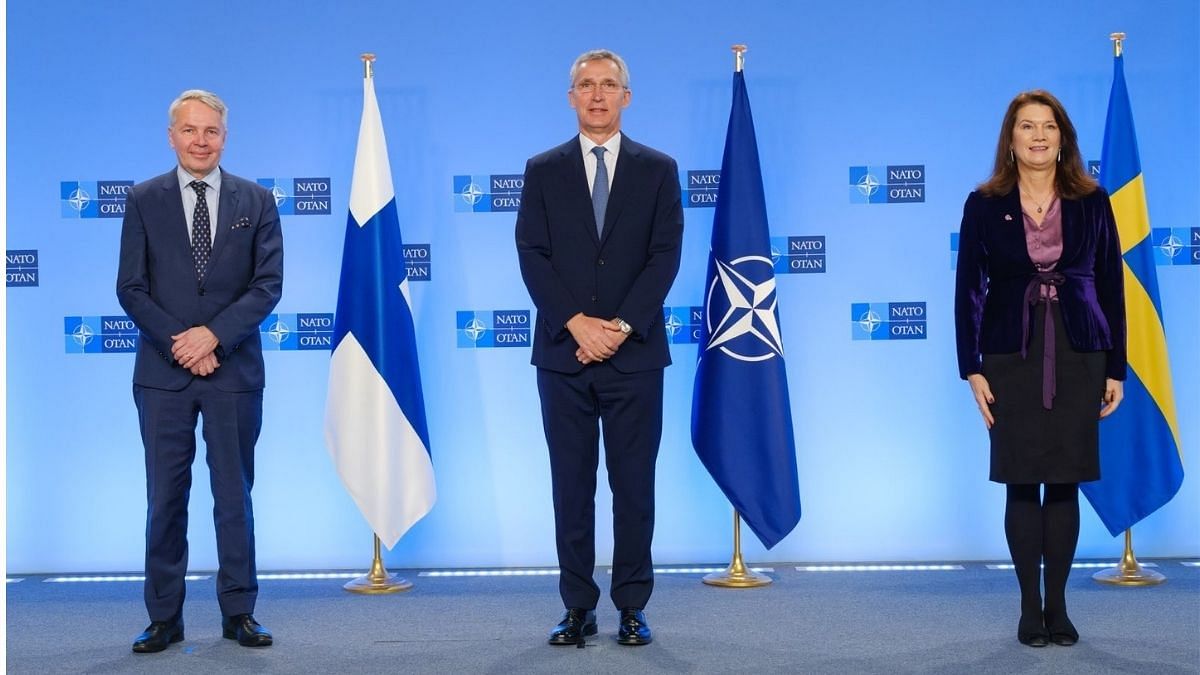 Whereas, Hungary has also taken the US to the cleaners for 'the European decline'. Orban has often claimed that, Europe has weakened over the past year because the Biden administration is imposing its interests in Brussels without limits, at the expense of European interests.
The Hungarian prime minister has noted that the response to the Ukraine conflict and "the tsunami of sanctions" have taken a toll on Europe's economy, while the US, with its abundance of cheap energy, is able to stay clear of such difficult situations.
He is aware of the growing discontent in Europe and the people's calls for NATO's disarmament, and thus he has proposed a solution. Whether or not EU members will agree to it, however, is yet to be seen.
Although Brussels and Ursula von der Leyen may be hesitant to move away from the US, Emmanuel Macron is one of the politicians who may be more open to the idea.
Read More: NATO comes up with a foolish plan to stay afloat
Macron loves the idea
Orban's call for European NATO was earlier pitched by French President Emmanuel Macron in September 2021. Macron had advocated for a stronger European defense alliance and criticized the reliability of the United States as a strategic partner.
Macron has also advocated for greater European integration in defense procurement and research to reduce costs and improve capabilities.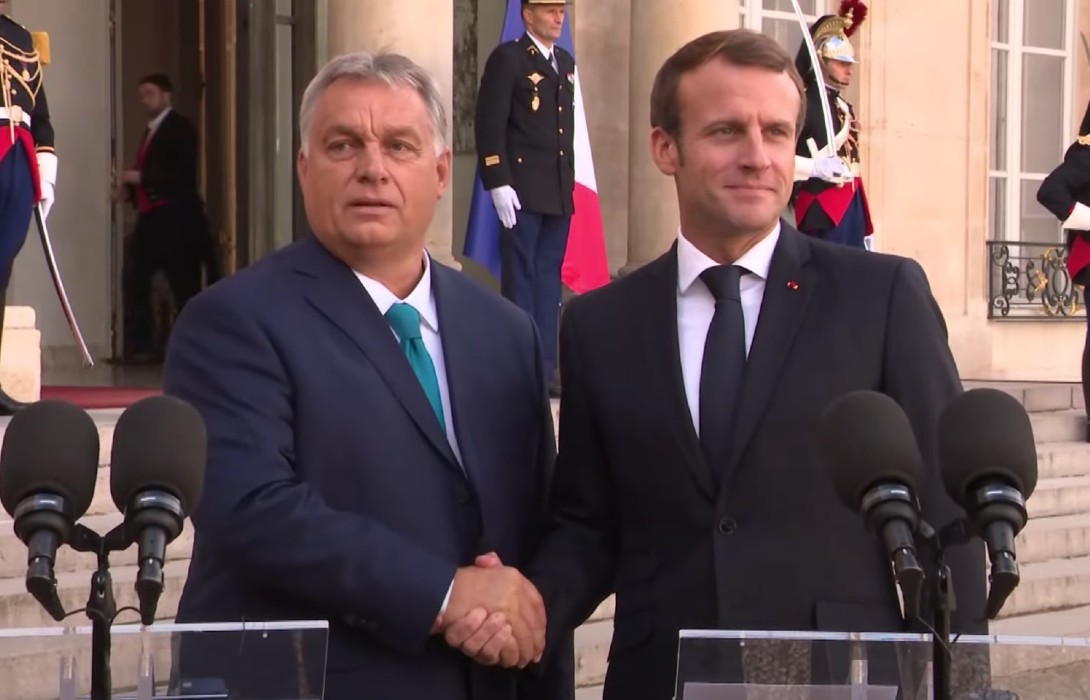 Similarly, in 2018, Macron called for a "real European army" to reduce Europe's dependence on the US for defense. He argued that Europe needed to develop its own military capabilities to better protect itself from external threats, particularly from Russia and China.
While such proposals have been met with some resistance from other EU member states, the idea of a more autonomous and capable European defense alliance remains a topic of discussion in the EU.
The relationship between Macron and Biden has also not been great if you take a closer look. Several occasions have occurred where tensions have risen between US and France including the AUKUS defense pact, which excluded France.
In addition, Macron has been critical of Biden's handling of the Afghanistan withdrawal.
Read More: NATO enters its "last lap of existence" 
Leaving the US is necessary
Given that Macron is not a big fan of the Biden administration, it is more likely that he will pay attention to Hungary's proposal.
The majority of EU states are members of the US-led NATO, which has provided the majority of the EU's defense for decades. The United States has been an integral part of NATO since its founding in 1949, serving as a pillar of support for its European members.
However, the conflict in Ukraine marked a turning point for the alliance. The majority of people in European countries now despise the US, and as a result, calls to leave NATO are becoming more frequent.
The public in western countries has come out in force against NATO, questioning the effectiveness and priorities of the alliance. Orban has therefore made statements that will only make the situation for the USA worse.
Now, which European Union nations will join Hungary in reinforcing the idea of a European NATO remains to be seen. There seems to be a big shock coming for the US.
WATCH: