On International Women's Day, 8th March, Honduran President Xiomara Castro made history by overturning a thirteen-year-old ban on the use of the emergency contraceptive pill. This momentous move by the country's first-ever female leader is a major step towards achieving gender equality in Honduras and improved reproductive freedom for women.
Morning-after-pill
The morning-after pill was initially banned in Honduras in 2009 following a coup that ousted then-president Manuel Zelaya. In December 2022, the health ministry approved the use of the pill exclusively for victims of rape, however, reproductive rights activists were still pushing for a more universal approach to access.
On 8th March, President Castro made her intentions clear in a tweet saying, "Today 8 March commemorates women's historic struggle. I am signing the Executive Order for the universal use of the morning-after pill."
Hoy, #8M conmemoramos lucha histórica de la mujer, firmando con secretario @DrMatheu144 el Acuerdo Ejecutivo para libre uso y comercialización de la PAE. La Organización Mundial de la Salud (OMS) determinó que es parte de los derechos reproductivos de la mujer y no es abortiva. pic.twitter.com/ELQPTzhfd5

— Xiomara Castro de Zelaya (@XiomaraCastroZ) March 9, 2023
She added, "The World Health Organization determined it is part of women's reproductive rights and not abortive."
Reproductive rights activists have reacted positively to President Castro's decision. Sandy Artega told the BBC that they would monitor the process of implementing the morning-after pill and fight for the other rights that they lacked, adding that the door was now open for more sexual and reproductive rights.
Abortion still an issue
Despite the progress that has been made in regards to the morning-after pill, abortion is still illegal in all cases in Honduras and punishable by up to six years in prison. This means that many women are forced to seek out unsafe abortions, with a UN estimate suggesting that between 51,000 and 82,000 unsafe abortions are performed in Honduras each year.
The situation in Honduras is indicative of a wider problem in Central America, where strict abortion laws are a major barrier to women's reproductive freedom. This is why President Castro's decision to overturn the ban on the morning-after pill is so significant; it sends a powerful message to the rest of the region that reproductive freedom for women is a priority.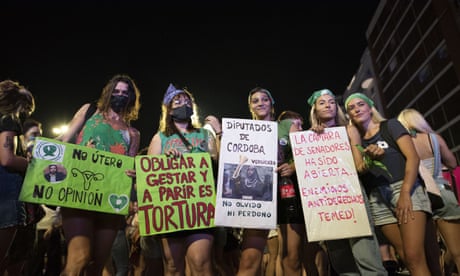 It is clear that there is still much work to be done in order to ensure gender equality and reproductive freedom for women in Honduras, but President Castro's decision to overturn the ban on the morning-after pill is an important first step. With her leadership, Honduras is paving the way for improved reproductive rights for women throughout Central America.