The US and Turkey have had a rocky relationship in recent years, with tensions rising over issues like Turkey's purchase of Russian weapons and disagreements about Syria. Turkey's relationship with NATO has also been strained, with some NATO countries criticizing Turkey's actions in Syria and its human rights record. Turkey, for its part, has accused NATO of not providing enough support in its fight against Kurdish militants and has also criticized the organization for not doing enough to address its security concerns in the region. Overall, the situation is complicated and there are many different factors at play.
NATO: Born out of the rubble of World War II
The North Atlantic Treaty Organization (NATO) was created in 1949 as a military alliance between North American and European countries to counter the Soviet Union during the Cold War. At the time, the Soviet Union posed a significant military threat to the West, and NATO served as a critical security alliance to counter that threat. Since then, NATO has evolved to become one of the most significant military alliances in the world, with membership from 30 countries.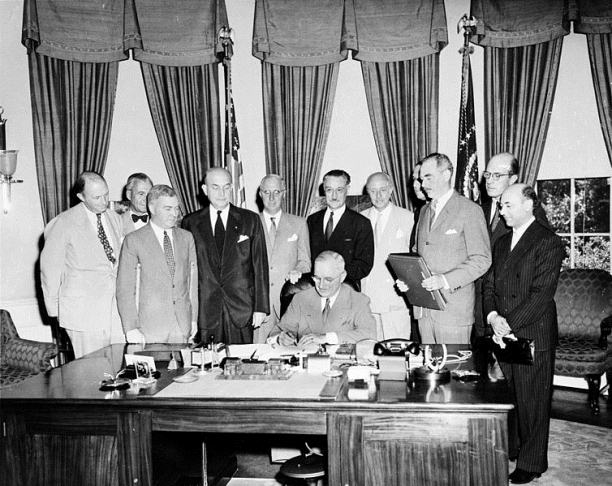 NATO has played an essential role in maintaining global security and stability since its inception. The alliance has provided a platform for countries to coordinate their military efforts, share intelligence, and collaborate on defense policies. NATO has also served as a deterrent against aggression by other nations, particularly during the Cold War, when the Soviet Union posed a significant threat to the West.
An uncertain future: The potential consequences of a strained US-Turkey relationship
However, the alliance is currently facing an existential crisis. NATO is breaking apart due to various geopolitical interests of its member countries, as evidenced by the recent US-Turkey battle playing out in the open.
An escalating dispute between the US and Turkey, formally known as Türkiye, over the supply of fighter jets has the potential to not only further sour bilateral relations but also cause a rift among NATO states. This feud started in 2019 when the US announced it was suspending the $2 billion sale of advanced F-35 aircraft to Ankara after it went through with the purchase from Russia of state-of-the-art S-400 surface-to-air missile systems.
Since then, yet another spat over fighter jets has emerged as the U.S. has indefinitely held back the sale of an F-16 modernization package amid ongoing protests from lawmakers who want to see Turkey first approve bids by Finland and Sweden to join NATO.
Looking East: Turkey's closer ties with Russia and China
Ankara is already eying other options, including platforms from both allies and non-allied nations. There are more and more competent vendors in the arms markets, with at least 15 companies making contemporary fighter jets, ranging from Asian nations to NATO members in North America and Europe. According to trustworthy aviation rating organizations, seven out of ten of the best advanced fighter jets are made by non-American businesses, with three of them made in Europe.
In fact, Turkish President Erdogan has already warned that he was looking at aircraft from China and Russia, along with European nations. Such pressure could already be felt in Washington, where some leading lawmakers have called on President Joe Biden not to go through with the sale of F-16s to Turkey. Senior voices opposing this move include key members of the Senate Foreign Relations Committee, including the chair, Democratic Senator Bob Menendez of New Jersey.
There are also reports suggesting that Turkey was considering further purchases of S-400 missile defense systems, which the senior U.S. lawmaker pointed out "would be another clear violation of U.S. sanctions mandated by the Countering America's Adversaries through Sanctions law," also known as CAATSA.
To be clear, in the absence of an agreement, Moscow would find ample opportunity to court Ankara. Though Turkey has not only opposed Russia's war in Ukraine but has also supplied advanced weapons to Kyiv, such as the lethal Bayraktar TB2 drone, Erdogan and Russian President Vladimir Putin have managed to maintain somewhat robust relations since the outbreak of the conflict just over a year ago.
Putin and Erdogan's unlikely alliance
The two men have a years-long history of collaborating on conflicts in which they stand on opposing sides, including in Syria, Libya, and the Nagorno-Karabakh region disputed between Armenia and Azerbaijan. Even in Ukraine, Turkey managed to help negotiate the first-ever agreement involving Moscow and Kyiv, a deal to secure the continued export of grain abroad.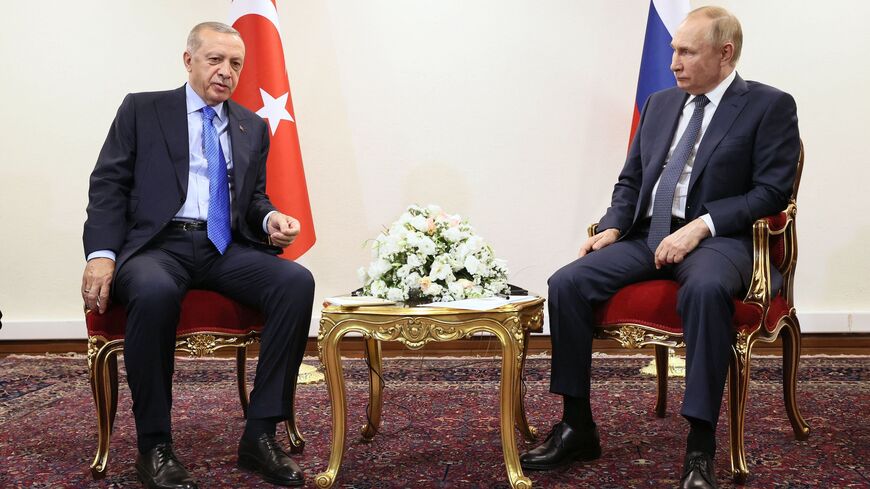 This would only deepen the rift between the alliance. Make no mistake, the recent Turko-US dispute is a smaller part of the broader tale of growing disputes amongst NATO nations over wars, conflicts and their role in the post-cold war world.
NATO's Future: Balancing Defense Spending and Readiness
In sum it all up, NATO is facing an existential crisis, and its future remains uncertain. The changing perception of threats, disagreements on burden-sharing, and divergent priorities among its member countries have put the alliance under immense pressure. If NATO is to survive and continue to have a significant impact on world affairs, it must solve its internal conflicts and work to regain its sense of unity and purpose.
One potential solution is for NATO members to increase their defense spending and contribute more to the alliance's operations. This would address the issue of burden-sharing and help to alleviate tensions between the United States and other NATO members. Additionally, NATO could work to establish a more unified strategic vision that addresses both traditional and non-traditional threats.
Ultimately, the fate of NATO rests on the ability of its member countries to work together and overcome their differences. The alliance has faced significant challenges in the past and has always emerged stronger as a result. However, the current crisis is arguably the most significant it has faced since its inception, and the stakes are high. If NATO is to continue to play a critical role in global security, its members must come together and find a way to navigate this difficult period.