Over the last one year, the Biden administration did everything within its reach to provoke Russia. Biden, Leyen, Macron, Scholz and their puppets concocted a misinformation campaign against Vladimir Putin.
While the UN spread falsehoods against Russia, the US and Europe hatched conspiracies to destroy Moscow.  The West employed its lackey, the incompetent Volodymyr Zelensky to carry forward its malicious plot against Russia.
Russia actively resisted the atrocious onslaughts of Washington and Brussels. And when the US went too far, Russia didn't waste any time to remind it about the norms of territorial integrity and political sovereignty.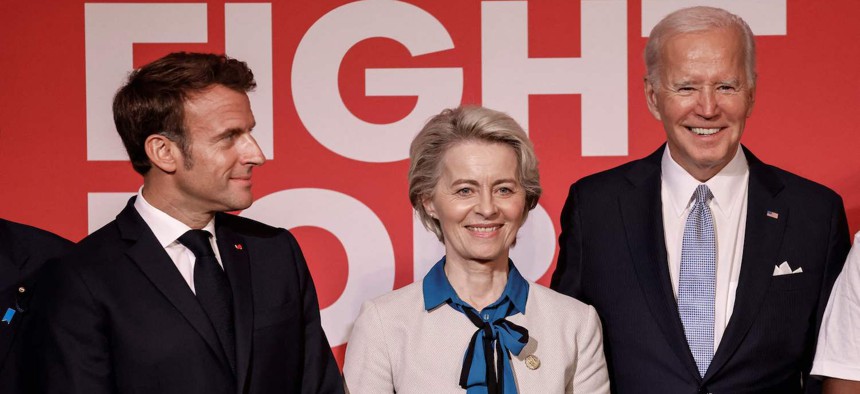 Read more: EU's energy hypocrisy unmasked in Spain
So on 14th March, US was left bemused when Russia attacked an American drone near Crimean border.
According to the US European Command, the MQ-9 Reaper drone was making a routine flight before it was intercepted by two Russian Su-27 fighter jets. Reportedly, Russian fighter jet, purposely dumped fuel on the drone flying over the Black Sea and then collided with it, causing the drone to crash.
The drone's propeller was then damaged by one of the Russian planes, rendering it unflyable and forcing US operators to abandon it in the Black Sea.
On the incident, US military slammed the attack as "reckless". In a statement the Biden administration stated, "These aggressive actions by Russian aircrew are dangerous and could lead to miscalculation and unintended escalation."
Well, Russia usually intercepts any hovering near Crimea. However, American drone has got attacked for the first time since the Ukraine war started. Apparently, Russia has ignored the numerous endeavors of Washington to violate its sovereignty but this time Putin was not having any of it.
Russia's action sends a really clear message to the West!
It appears Moscow is upping its game against the NATO allies in Ukraine war and now, trying to provoke allies to jump into the war. Since the US and Europe used Ukraine to provoke Russia, so now it is giving an appropriate response to them.
Therefore, is this a clear message from Kremlin, are more escalation efforts on the cards?