Justin Trudeau and his lackeys once embarked upon a treacherous campaign of defamation in an effort to damage the character of Dany Fortin, a senior military officer. The accusations leveled against him were grave, charges of sexual assault that would make any decent person shudder. In a terrible turn of events, those claims have been proved false, leaving the innocent Fortin with nothing more than a frayed reputation. However, the military general has now sought to take action that will send shockwaves through the liberal establishment.
Major General. Dany Fortin, a senior military officer who was cleared of sexual assault charges late last year, is suing the Canadian government for $6 million. Dany Fortin has filed a broad suit naming 16 high-ranking officials, including Prime Minister Justin Trudeau, Chief of the Defense Staff Gen. Wayne Eyre, former Defense Minister Harjit Sajjan, and former Health Minister Patty Hajdu. Dany Fortin was removed from his position as director of Canada's COVID-19 vaccine program in early 2021.
Dany Fortin sues Justin Trudeau 
On 15th March, the Ontario Superior Court of Justice received a statement of claim accusing the officials of "reprehensible, severe, brazen and high-handed" behavior and requesting $5 million in general damages and $1 million in punitive damages.
Read More: Sorry, Not Sorry: Trudeau Leaves Canada Without Bullets
Fortin's claim alleges that he suffered losses as a result of libel and misconduct in public office. Additionally, the officials are accused of conducting a careless inquiry, inappropriately disclosing private information to the public, breaching confidentiality, and engaging in a plot to harm others.
Fortin's lawyer, Thomas Conway, stated in an interview that his client was not given due process causing him a great deal of distress when publicly facing such allegations.  Similarly, Dany Fortin was removed from his position overseeing the government's COVID-19 vaccination distribution in May 2021, pending an investigation into a historical claim from his time attending a military academy in 1988. Furthermore, Dany Fortin faced sexual assault allegations in August 2021, but the Quebec Superior Court cleared him of the accusation in December of the same year.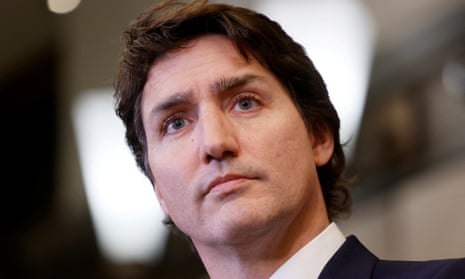 The military's investigation in 2021 was conducted to examine a claim that Dany Fortin sexually assaulted a woman more than 30 years ago when he was a student at the Royal Military College Saint-Jean. In December, a Quebec judge acquitted Fortin in civil court, stating that while he believed the victim was sexually assaulted, he was not convinced beyond a reasonable doubt that Fortin was the perpetrator. According to the lawsuit, there was no justification for a criminal inquiry to be conducted in the first place and charged officials with removing Fortin from his senior vaccine position for partisan motives.
Read More: In Canada, showing middle finger is a "God-Given Right"
It is ironic that Justin Trudeau, who himself faced allegations of sexually assaulting a reporter, is making a fuss about an innocent man. Years back, he was accused of groping a reporter at a music festival. How can he forget that? Blaming others won't deflect attention from his own character.
The weight of injustice hangs heavy in the air as Trudeau's actions come back to haunt him. Trudeau's actions have left a permanent mark on both his own and the military's image.  Accusing an innocent man and tarnishing his reputation is an injustice. After enduring years of wrongful accusations, Dany Fortin has risen up to take a stand against the corrupt government that brought him down.
Read More: Your Police is stealing your wealth in Trudeau's Canada