Western sanctions have disrupted nearly every part of Russia's financial system, but there is one big exception- the MIR payment system.
MIR Payment system was created by the Russian government in response to sanctions imposed on Russia by the US and its allies. It is designed to reduce Russia's dependence on Western financial institutions and ensure that Russia can continue to conduct international transactions even when faced with sanctions.
The National Payment Card System—known by its Russian initials NSPK—runs the financial plumbing that underpins card transactions in Russia, even for cards bearing Visa and Mastercard logos.
The MIR Payment system was part of Moscow's eight-year effort to insulate the Russian economy from Western financial pressure. The Kremlin also has aggressively promoted Russia's own card company, called Mir, which is built on NSPK's infrastructure. More than 100 million Mir cards have been issued since its launch in 2015, according to Mir's website.
Russia tried to reduce its vulnerability to Western financial pressure after it was stung by sanctions over its 2014 annexation of Crimea.
Visa and Mastercard at the time accounted for nearly all card network activity in Russia. Their networks serve as a link between merchants and banks that issue debit and credit cards, and they handle the routing of card transactions. In March 2014, hundreds of thousands of Russians discovered that their cards had been rendered useless overnight. U.S. sanctions over Crimea had prompted Visa and Mastercard to block services to several banks linked to associates of Mr. Putin.
For Russian officials, the move highlighted a vulnerability. Within months, Mr. Putin signed a law establishing NSPK. A later amendment to the law effectively forced Visa and Mastercard to transfer processing of transactions to NSPK. The two U.S. companies at first opposed the law and suggested they might leave Russia. But by early 2015, both had agreed to use NSPK's system. Later that year, NSPK launched Mir. The name means both "world" and "peace" in Russian. It was chosen after an internet naming contest, in which some of the rejected alternatives were "Kometa" (Comet) and "Patriot".
The US has attempted to undermine the MIR payment system by imposing sanctions on Russian individuals and entities involved in its development and operation. However, these sanctions have had limited impact on the effectiveness of the MIR system. In fact, they may have inadvertently strengthened it.
The reason for this is that the MIR Payment system has become a symbol of Russian sovereignty and resilience in the face of Western pressure. By attempting to undermine the system, the US has only increased MIR's importance in the eyes of the Russian people and the Russian government.
Read more: Syria joins the Ukraine War
Furthermore, the MIR Payment system has proven to be an effective alternative to Western payment systems such as Visa and Mastercard. It is fast, reliable, and secure, and it allows Russia to conduct transactions with countries that may be hesitant to use Western payment systems due to concerns about sanctions.
The domestic-payments system continued to work smoothly after Visa and Mastercard pulled following the Russian invasion of Ukraine. While the card giants' exit from Russia was viewed as a significant move by many in the West, the reality on the ground was different. Most Russian consumers never lost the ability to use their Mastercard- and Visa-branded cards to pay for goods within the country.
There were roughly 197 million Mastercard or Visa cards in Russia at the end of 2020, according to the Nilson Report, a trade publication. But behind the scenes, the cards don't rely on the U.S. networks' systems to process payments in Russia. For years, they have used a homegrown system overseen by Russia's central bank.
The success of the MIR system has also inspired other countries to develop their own payment systems that are less dependent on Western financial institutions. More countries have developed their own payments infrastructure, limiting the clout of Visa and Mastercard and, by extension, the ability of the U.S. to influence countries' behaviour through sanctions that target their banking systems.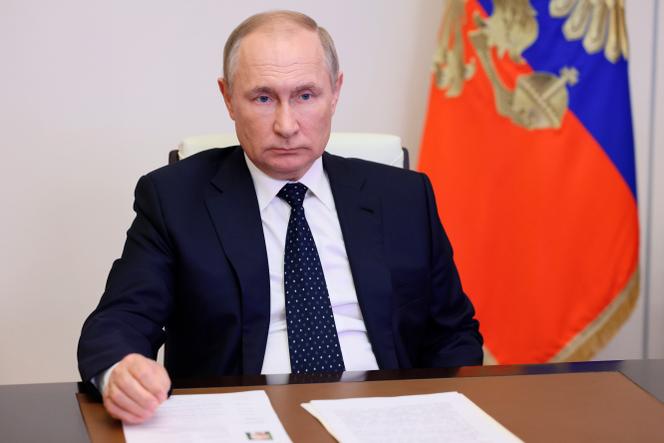 China's state-owned UnionPay handles most domestic transactions on cards issued by Chinese banks. Turkey and India started their own networks in recent years to wean the countries' banks off Visa and Mastercard. Apart from India and China, Iran is also endeavouring to integrate itself in the international financial system which is dominated by its adversary, the US. For this purpose, the Central Bank of Iran last year initiated talks to join Russia's MIR payment system.
US adversaries are embracing MIR 
Iran's Central Bank representatives claimed that their partnership with Russia will allow for smooth financial transactions between Moscow and Tehran. With this as a foundation, Iran may eventually use this mechanism to transmit money to other union members.
Iran has been isolated by Washington from the global financial system due to sanctions. The US Treasury Department applies extraterritorial, or secondary, sanctions in addition to prohibiting American and foreign-based companies from doing business with Iran. Similarly, the media reported in March this year that Cuban banks are also connecting with the MIR payment system. Several banks in Havana have reportedly started the process, and ATMs now display the Mir logo when withdrawing money.
In fact, Russian Ambassador Andrei Guskov stated, "On the Cuban end, the work to put the Mir payment system into operation is almost concluded." Guskov also emphasised that Cuba must use the Russian payment system in order to avoid the implications of the US embargo by creating "links that evade the financial organisations of unfriendly states".
Read more: "An Arrest warrant that is nothing but a toilet paper"
Apart from Iran and Cuba, Egypt and Mongolia have also adopted MIR.
It must be noted that the global financial dynamics are changing. Earlier, the system has been dominated by manipulative and cunning players such as the US and Europe. But the entry of Russia's MIR gave an avenue to sovereign nations, which dared to challenge the draconian hegemony of Washington and Brussels, to conduct successful and profitable financial transactions.
The implications of western sanctions on Moscow culminated in the consolidation of Russia's determination to liberate the international financial structure from the malicious gaze of Biden, Leyen and their puppets.
In conclusion, while the US has intended to weaken the MIR payment system with its sanctions, it has actually had the opposite effect. The MIR payment system is rising like a phoenix against the SWIFT. The MIR system has proven to be an effective alternative to Western payment systems. As other countries follow Russia's lead and develop their own payment systems, the dominance of Western financial institutions is being challenged, and the global financial landscape may become more diverse and decentralized.