Syria has joined the Ukraine war. Yes, you heard that right. Syria has said that it will send Russia biological weapons.
Assad backs Russia 
In a recent meeting, Syrian President Bashar al-Assad gave his backing to Vladimir Putin regarding the Ukrainian war during their conversation.
The office of the President of Syria indicated on Twitter that the two discussed a united partnership in several fields, as well as current events in the international and local spheres. Assad then reinforced Syria's stance to defend Russia's right to secure its safety.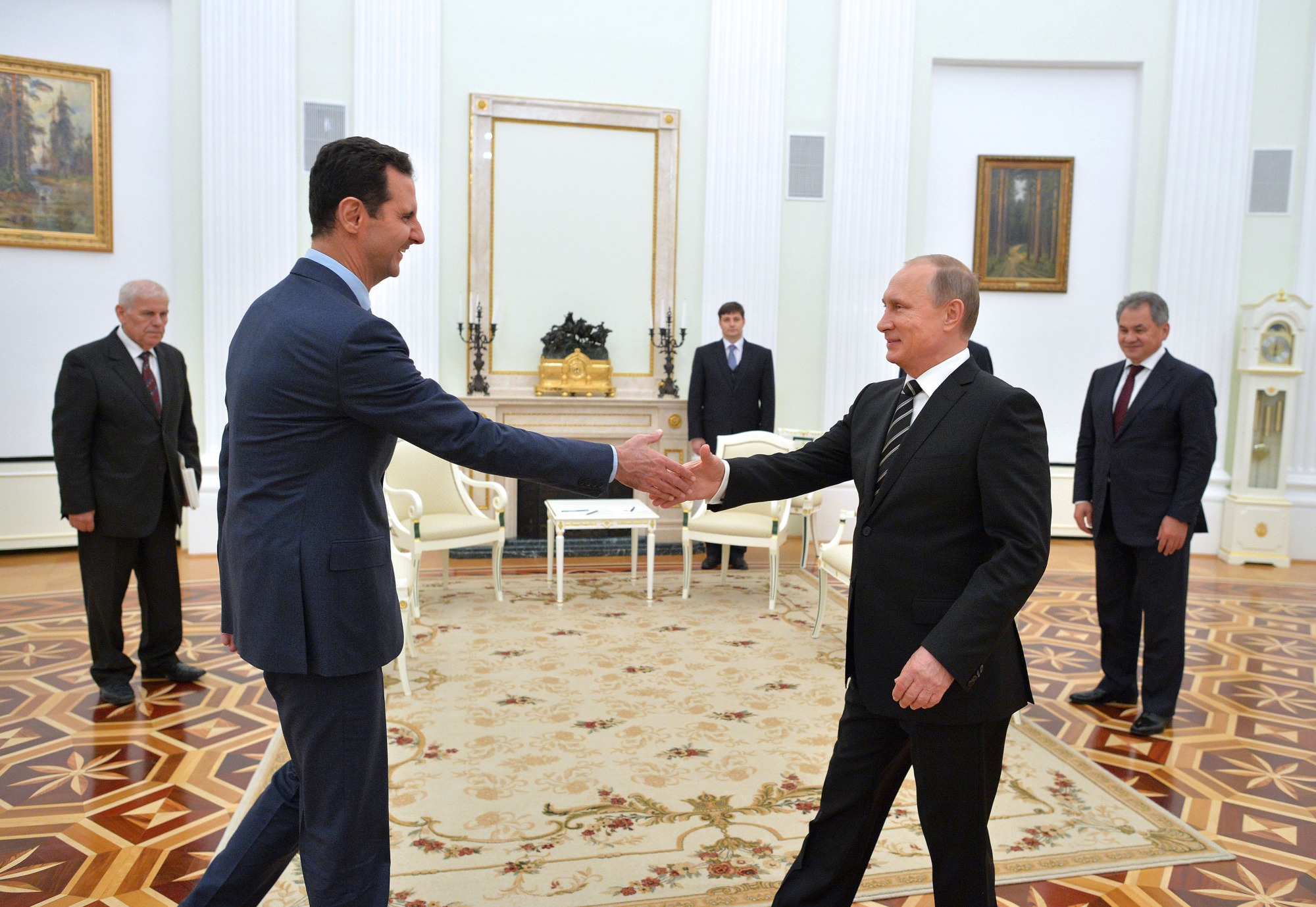 President Bashar Assad declared that he believes the Russian military presence in Syria should be made permanent. He made these remarks after his meeting with Russian President Vladimir Putin the day before.
Read More: Russia's timely departure from Syria has made Turkey-Iran war inevitable
Furthermore, he expressed that he would welcome any proposals from Moscow to establish military bases and strengthen their forces in the country, noting that Russia's presence there is "beneficial" and should not be restricted to only battling terrorism. He proceeded to state that "The war against terror is today's issue, but it is temporary. Russia's military presence in any nation should not be based on anything temporary".
Assad was asked in an interview with Sputnik if he would acknowledge the borders that are purported to be Russia's. Assad declared that Syria's stance is definite and unwavering on the matter, not only because of their friendship with Russia but also because the territories in question are historically Russian.
But, the question comes that what has Syria got other than biological weapons? Dr Jill Dekker, a NATO Consultant, has claimed that Syria has been developing anthrax, plague, tularemia, botulism, smallpox, aflatoxin, cholera, ricin and camelpox, and has received assistance from Russia in fitting anthrax into missile warheads. Ukraine has already considered using biological weapons in Ukraine. However, its plans were exposed by Russia.
Read More: Syria claims that the US is transferring Daesh terrorists to Ukraine to fight Russia
West must realise the consequences of constantly provoking Russia. It must put an end to the war and stop supplying the weapons to Ukraine. The first step would be to come to negotiation table with Russia.