Cuba said on Monday that voters had elected all 470 candidates for the National Assembly on the ballot over the weekend, calling the results a "home run," while opposition groups critiqued the elections as a farce.
Participation in Sunday's election was widely seen by both pro- and anti-government groups as a proxy for gauging support for Cuba's communist leadership at a time of deep economic crisis and growing social unrest.
President Miguel Diaz-Canel, who led a government campaign to encourage turnout on Sunday, called the results a "win" for Cuba.
"The numbers say more than words," Miguel Diaz-Canel said on Twitter. "It's a clean home run."
The 470 candidates on Sunday's paper ballot were vying for 470 open seats in the legislature.
Lawmakers elected on Sunday will serve for five years. In their first session, slated for April, they will choose the next president of Cuba from among their ranks.
Miguel Diaz-Canel, who won a seat in the National Assembly, is widely expected to be re-elected as president by his fellow legislators.
Read more: Ibero-American Summit: Latin American nations give Spain the biggest humiliation of its existence
The new crop of lawmakers is also expected to pass unprecedented laws, in favour of opening up Cuba's economy and incrementally taking it away from Castro-era Communism.
Understanding Castro's legacy:
Undoing Castroism in Cuba, however, would be a daunting task. Fidel Castro had a profound impact on Cuba and the world. His policies, such as free education and healthcare, have been praised as models of socialist achievement. For many, Fidel Castro represented a symbol of revolutionary struggle and anti-imperialism.
He inspired a generation of Cubans and others around the world to fight for social justice and to challenge the status quo. Any attempt to ostracize Castro would lead to a pushback from a majority of Cubans.
President Miguel Diaz-Canel understands this reality. This is precisely why he's been cautious with his criticism of Castro-era policies. Rather, he has taken up the task to incrementally take Cuba away from hard core communist policies towards a path of state capitalism while at the same time paying his adulation to Castro through flowery words.
Since taking office in 2018, Cuban President Miguel Diaz-Canel has been gradually moving Cuba away from its traditional communist economic model towards state capitalism. The shift has been driven by a need to revitalize Cuba's stagnant economy, which has been suffering from chronic shortages of goods and services due to the country's isolation from the global economy owing to the US embargo.
Read more: Lithium OPEC: Bolivia drops a bombshell
Under leadership of Miguel Diaz-Canel, the Cuban government has embarked on a series of economic reforms aimed at opening up the country to foreign investment, promoting private enterprise, and modernizing the country's infrastructure. One of the key initiatives has been the expansion of the private sector, which has been allowed to grow and diversify under new regulations that permit private ownership of businesses in a wider range of sectors.
In addition to the expansion of the private sector, the Cuban government has also sought to attract foreign investment to the country. In recent years, Cuba has been working to improve its investment climate by streamlining its bureaucracy, improving its infrastructure, and offering incentives to foreign investors. The government has also been encouraging joint ventures between foreign companies and Cuban state enterprises in areas such as tourism, telecommunications, and renewable energy.
Another area of focus for Diaz-Canel's government has been modernizing the country's infrastructure. In particular, the government has been investing in renewable energy, with plans to generate 24% of the country's electricity from renewable sources by 2030. The government has also been investing in transportation infrastructure, including the construction of a new airport in Havana and the modernization of the country's railway system.
Diaz-Canel's government has maintained that its reforms are necessary to modernize the Cuban economy and improve the lives of its citizens. The government has emphasized that its goal is not to abandon socialism, but rather to adapt it to the changing global economic landscape, thereby stressing on its oft-repeated stance that it is not attempting to overthrow Castro's legacy.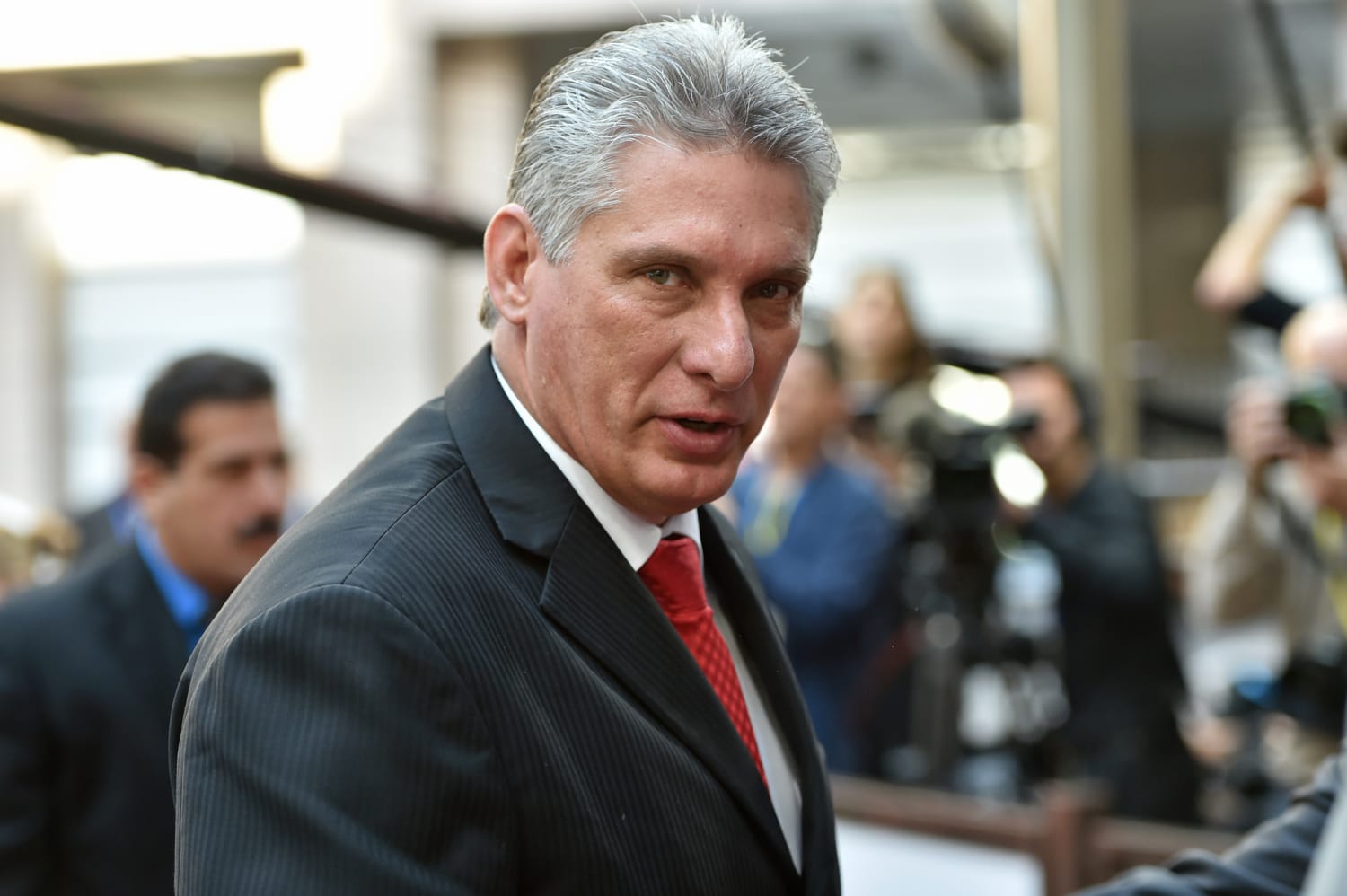 The shift towards state capitalism marks a significant departure from Cuba's traditional socialist economic model and posits a bright future for the country under Diaz-Canel's leadership. For a long time, Cubans have suffered due to a variety of factors, including political turmoil, economic hardship, and international isolation. The country has experienced a number of challenges over the years that have had a significant impact on its people and its economy.
One of the most significant challenges that Cuba has faced is the US embargo, which was imposed in 1960 and remains in place to this day. The embargo has severely limited Cuba's ability to trade with other countries and has had a devastating impact on the country's economy. It has also made it difficult for Cuba to access essential goods and services, including medical supplies and technology.
In addition to the embargo, Cuba has also suffered from political turmoil and economic mismanagement. For many years, the country was ruled by Fidel Castro, whose socialist economic system had some successes, however, it eventually led to economic stagnation and widespread poverty.
Therefore, Diaz-Canel's re-election is a blessing for Cubans. Unlike Castro, Miguel Diaz-Canel has a sound economic policy making. The conditions of Cubans are bound to improve in the coming years because Miguel Diaz-Canel knows that the abandonment of Castro's model is indispensable for the emancipation of Cuban people.