The presidential palace in Brazil, Palácio do Planalto, is currently home to President Luiz Inácio Lula da Silva. While the building looks as elegant as ever, the shattered windows from the failed insurrection of January 8 serve as a permanent reminder of that day's disgrace. The current situation in Brazil is tense, with Lula's presidency threatened by various parties.
However, Lula is fighting back and he won't give up anytime soon.
Lula's return to the Palácio do Planalto has not been smooth. The threat Lula faces today is much worse than in the past. Lula's presidency runs the risk of collapse.
The armed forces remain loyal to Jair Bolsonaro, who almost succeeded in stealing or cancelling the 2022 election, and have aided the rioters who invaded government buildings on January 8. Meanwhile, both chambers of Congress have tilted further right and are run by fickle operators who could flip overnight.
Brazil's conservative business world will do anything to prevent Lula from raising taxes or otherwise increasing spending needed to protect the Amazon, attenuate the social crisis and otherwise rebuild the country. Moreover, a Bolsonaro ally controls the central bank and has kept interest rates so high that Brazil's economy is likely to enter a recession later this year.
Roberto Campos Neto, the central bank chief, is admired by many, but his vote last October while wearing a yellow and green Brazilian soccer jersey, the equivalent of publicly declaring his vote for Bolsonaro, was ill-advised for a neutral technocrat.
Read more: Biden has set a price for Xiomara Castro and it's a catastrophic move
Many in financial markets admit that keeping Brazil's benchmark rate at 13.75%, at a time when annual inflation is 5.36% and slowing, is difficult to defend.
Lula has lashed out at Brazil's independent central bank and the judge who sentenced him to prison last decade. The embers for a future uprising remain, stoked by fake news, Evangelical pastors, a shady network of Bolsonaro's supporters.
https://twitter.com/traumann/status/1638694867676155904
Things can get worse after Bolsonaro's own return to Brazil on March 30 after spending the last few months in exile in Orlando.
This has led to concerns among many Brazilians that the country may be on the brink of yet another crisis, as Lula and his supporters fight against powerful interests that are deeply entrenched in Brazilian society.
Despite the many obstacles he faces, Lula has remained resolute in his determination to bring about change in Brazil. He has made it clear that he will not be deterred by the threats and intimidation that he and his allies have faced, and that he will continue to fight for the rights of ordinary Brazilians.
In recent months, Lula has made a number of bold moves that have won him widespread support among progressives in Brazil and around the world. For example, he has vowed to increase spending on social programs, expand access to healthcare and education, and protect the Amazon rainforest from deforestation and other forms of environmental destruction.
Read more: South America joins the de-dollarisation bandwagon with a big announcement
Further, there is a genuine cause for concern that Brazil could again face a military coup. Lula has taken steps to rein in the military in an attempt to restore peace and stability. The country has experienced four military coups in the past, the latest in 1964, which led to a period of repressive dictatorship lasting for two decades.
To prevent a potential coup, President Lula has made a number of changes, such as replacing military officers with civilians in key positions and transferring responsibility for the national intelligence agency to his chief of staff.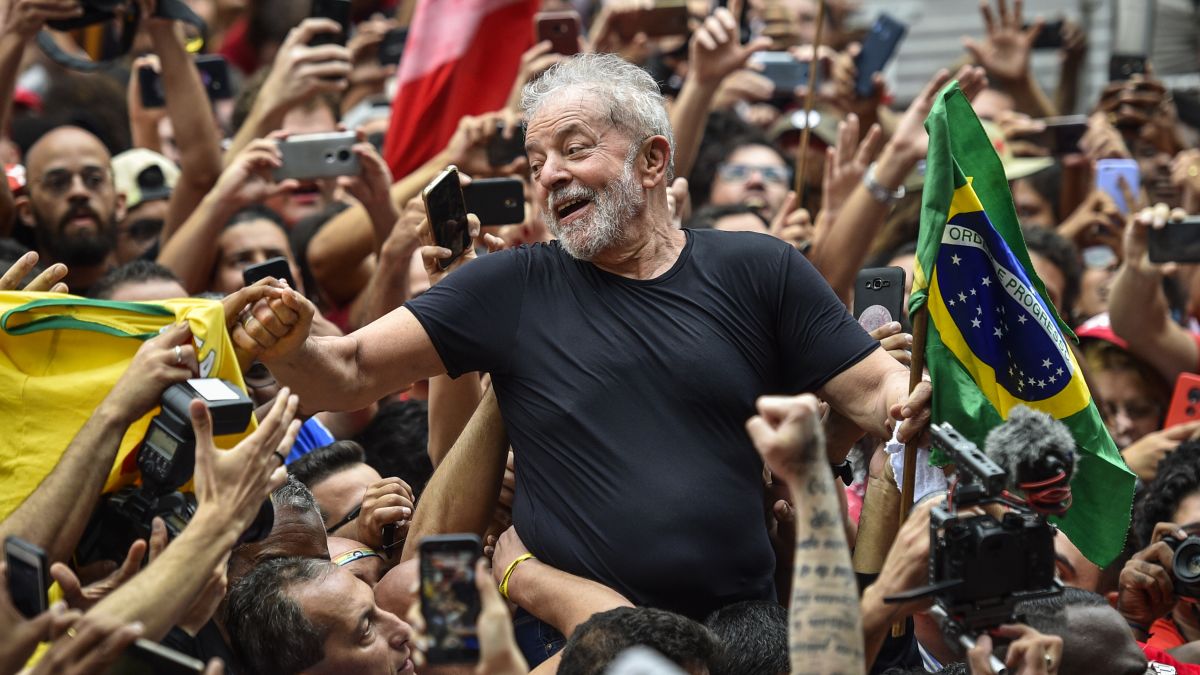 Many Brazilians see Lula as a symbol of hope in a country that has been beset by corruption, economic crisis, and political turmoil in recent years.
At the same time, Lula's opponents are not sitting idly by. They have launched a campaign of disinformation and fake news against him, accusing him of everything from corruption to treason. They have also used their influence in Congress and the media to try to block his initiatives and undermine his presidency.
The struggle between Lula and the Bolsonaro loyalists is a classic David and Goliath story. On the one side, you have a former factory worker who rose to become the president of Brazil and a champion of the poor and marginalized. On the other side, you have a group of powerful interests who are determined to maintain their grip on power and to prevent any real change from taking place.
But as the story of David and Goliath teaches us, sometimes the underdog can emerge victorious against all odds. Lula may be facing formidable opponents, but he has the support of millions of Brazilians who believe in his vision of a more just and equitable society. Hence, time will tell who will succeed in this battle.