Recent visit of French President Emmanuel Macron to China has ruffled feathers in Europe and America. In a significant blow to American foreign policy strategy, Macron has urged his Chinese counterpart Xi Jinping to help stop Russia's war in Ukraine.
"I know I can count on you to bring Russia to its senses, and bring everyone back to the negotiating table," he told Mr Xi in Beijing.
Macron said "we can't have a safe and stable Europe" as long as Ukraine remained occupied, and that it was "unacceptable" that a member of the UN Security Council had violated the organization's charter.
Emmanuel Macron visit to China
The French leader struck a cordial tone in his speech, often turning to Mr Xi during the press conference and addressing him directly.
Besides, Macron also added that Europe had no interest in accelerating the crisis over Taiwan and should pursue a strategy independent of both Washington and Beijing.
"The worst thing would be to think that we Europeans must become followers on this topic and adapt to the American rhythm or a Chinese overreaction," Politico quoted him as saying.
Europe must better fund its defense industry, develop nuclear and renewable energy and reduce dependence on the U.S. dollar to limit its reliance on the United States, media outlets quoted him as saying.
Read More: A New NATO? Sounds like a good plan to Hungary and France may approve it
You see, France, under the leadership of President Emmanuel Macron, has been making significant efforts to position itself as a third pole in the global world order alongside the United States and China. The recent visit to China by the Emmanuel Macron was a glaring example of how Macron envisages strategic autonomy as the bedrock of French foreign policy.
Macron has made it clear that he sees France as a major player on the world stage, and he is working to ensure that the country has the economic, military, and diplomatic power to back up that vision.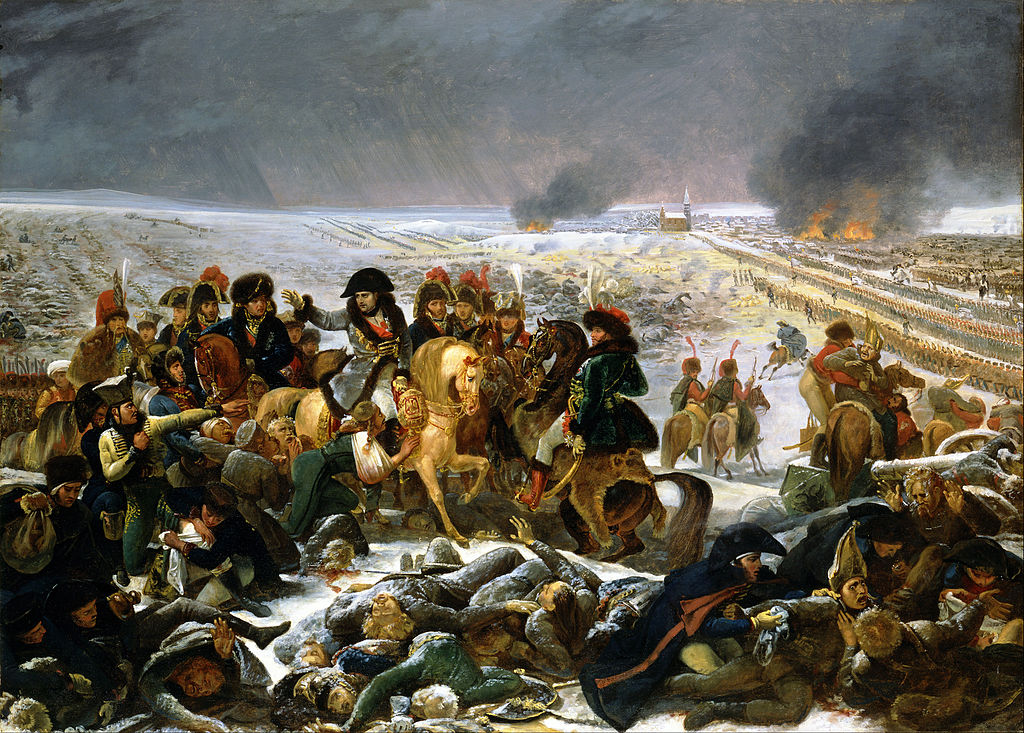 In recent years, there have been various ways in which France is attempting to become a third pole and challenge the notion of a bipolar world order. France is one of the world's largest economies, and Macron is keen to ensure that it remains competitive and dynamic. The government has implemented a number of reforms aimed at boosting the economy, including cutting taxes for businesses and streamlining regulations. Additionally, Macron has been pushing for greater economic integration within the European Union, including the creation of a common budget and the establishment of a European finance minister. By strengthening the EU's economic power, France hopes to become a key player in the global economy.
France has also been promoting the use of the euro as an alternative to the US dollar. In 2018, Macron called for the creation of a European Monetary Fund to support countries facing financial difficulties, which would be denominated in euros.
Read More: France is planning to end US-led NATO as we know it
Additionally, France is also a major player in NATO and has been increasing its defense spending in recent years. Macron has called for the creation of a "European army" to strengthen the continent's defense capabilities and reduce its reliance on the United States.
France has also traditionally been a major player in international diplomacy, and Macron is working to maintain and enhance that role. The country is a permanent member of the United Nations Security Council and is involved in a number of multilateral organizations, including the G7, G20, and OECD. Macron has been actively promoting French leadership on a range of global issues, including climate change, migration, and human rights. He has also been pushing for greater European integration in foreign policy, including the creation of a European Security Council.
France's efforts to become a third pole have significant implications for the international order, including the challenge it poses to the American strategy of being a security provider for Europe. Historically, the United States has played a key role in ensuring the security of Europe, particularly through its membership in NATO. However, Macron's push for a European army and greater European integration in defense and foreign policy suggests that France is looking to reduce its reliance on the United States in this area.
Paris has always been highly suspicious of the Biden doctrine that defines the present era fundamentally as "a contest between democracies and autocracies". Viewed from France, this black-and-white framework is seen as overly ideological, geopolitically inapplicable and transparently self-serving. "A lot of people would like to see that there are two orders in this world," Macron stated during a trip to the G20 in Indonesia last November. "This is a huge mistake, even for both the US and China. We need a single global order."
France, under the leadership of Emmanuel Macron, is making significant efforts to become a third pole in the global world order. This involves strengthening the country's economic, military, and diplomatic power, as well as promoting greater European integration in these areas. Macron's attempts to create a French world order can be seen as reminiscent of Napoleon Bonaparte's era in several ways. Both leaders sought to establish France as a dominant power in Europe and beyond. Only time will tell how successful Macron's endeavours will prove to be.