Since Morocco annexed Western Sahara in 1975, it has been a long-standing conflict involving various actors. Morocco claims the territory as its own, while the Polisario Front seeks independence for the region. The conflict has been characterized by intermittent fighting and diplomatic efforts to resolve the dispute, but a lasting solution has proven elusive. Recently, there have been reports of a new actor becoming involved, raising concerns about the potential for escalation and increased international involvement.
Morocco vs Algeria on Western Sahara
The conflict between Morocco and the Polisario Front, backed by Algeria, has been simmering for over four decades. In 2020, the Polisario Front decided to return to active resistance in an effort to exert pressure and bring renewed international attention to the dispute over Western Sahara. Despite the ongoing conflict, Morocco has recently been successful in garnering international support for its "autonomy plan". Countries such as the US, France, Germany, and the UK have expressed their support for Morocco's plan.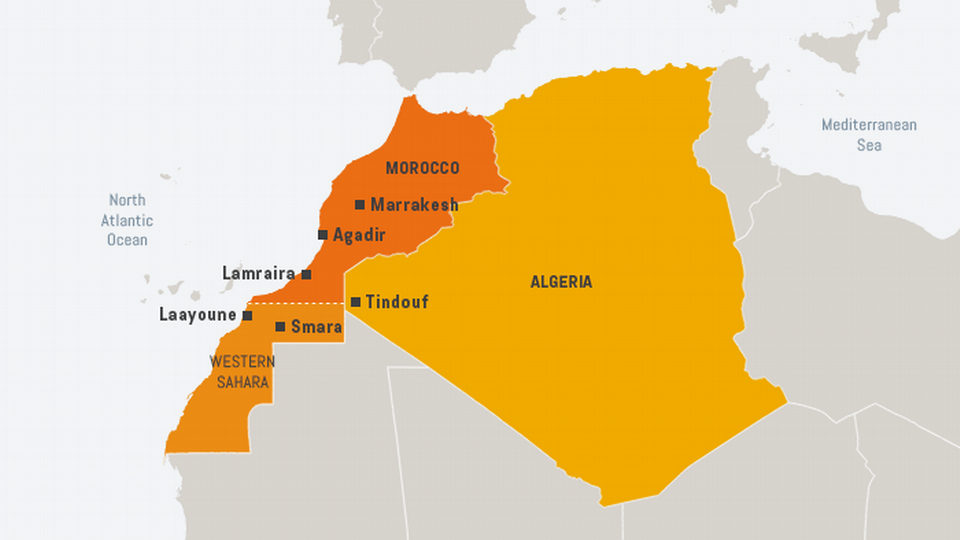 Introduced by Morocco's king in 2007 and submitted to the UNSC, the autonomy plan proposes designating the Western Sahara region as a semi-autonomous territory under Moroccan sovereignty. In recent times, an increasing number of countries, including the US, France, Germany, Spain, Netherlands, UK, and Belgium, have endorsed the plan.
Read More: Morocco successfully imposes its "One Morocco Policy" in UK
It is worth mentioning that Algeria, a supporter of the Polisario Front, may view the international support for Morocco's autonomy plan as a setback. As a result, Algeria has been attempting to exert pressure on Morocco, which has led to the involvement of new actors in the conflict. Notably, Algeria has found an ally in Iran in its efforts against Morocco, as we previously informed our readers.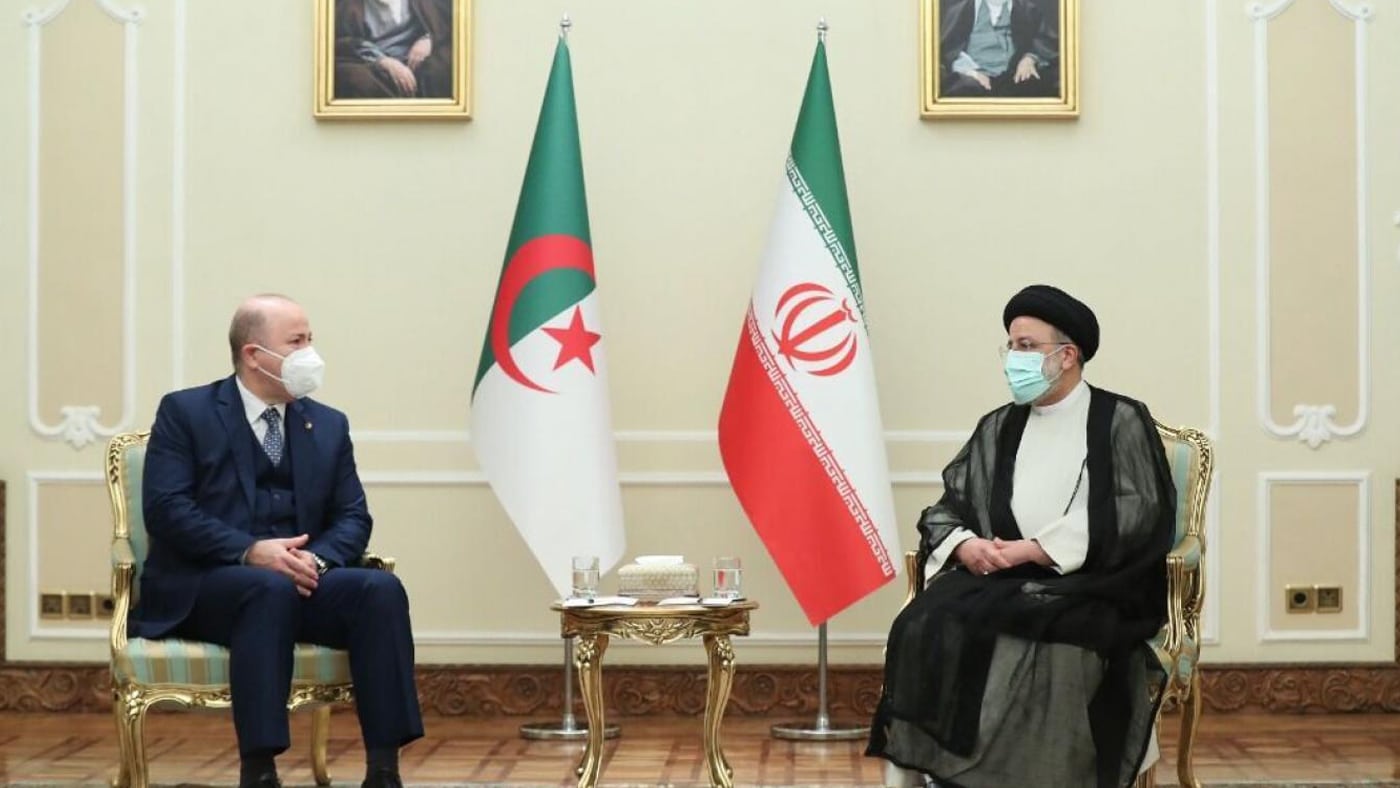 Iran is attempting to tighten its grip on Morocco by forging ties with Mauritania and joining hands with its adversary, Algeria. Iran is teaming up with Algeria to encircle Morocco and gain a geopolitical advantage.
New proof of collusion between Algeria-backed Polisario and Hezbollah
As the geopolitical situation in Western Sahara continues to evolve, recent reports have revealed evidence of dangerous collusion between the Algeria-backed Polisario and Hezbollah, which has close ties with Iran. The report exposes how the Polisario Front, operating from Tindouf in Algeria, organized a large-scale money laundering network based in Spain, used for financing terrorist activities, and how the Polisario is linked to Hezbollah in Lebanon.
According to reports from intelligence services of a Western country and Spain's Guardia Civil, the magazine has identified Ahmed Abderrahman as the kingpin of the money laundering network, which used an informal method of money transfer called Hawala (money transfer mandate) through brokers.
Furthermore, Abderrahman, who is known as "Tirs" and the head of Hawala, had close ties with the leaders of the Polisario Front and sponsored networks operating from Tindouf to Europe and beyond, including in the United Arab Emirates and Saudi Arabia.
Read More: Algeria's unlikely ally: how will their partnership shape the future of the Sahel
The Defense Channel report also presented exclusive examples of several bank accounts connected to "Tirs" that were opened in Spain and Ireland, providing further evidence of collusion between the Polisario Front and the Hawala network. The report also revealed close ties between the Polisario Front and Lebanon's Shiite Islamist movement, Hezbollah, through the Hawala network.
This finding is significant, as Iran and Algeria have already joined forces against Morocco. Hezbollah is widely known to be closely associated with Iran and is often regarded as Iran's proxy. Over the years, Hezbollah has received substantial military, financial, and political support from the Iranian government. Hezbollah is entirely dependent on Iranian arms and relies on Iran for almost all aspects of its existence, including its budget of hundreds of millions of dollars a year. Furthermore, its leaders and commanders answer to the command of Iran's Supreme Leader in both the political and religious realms.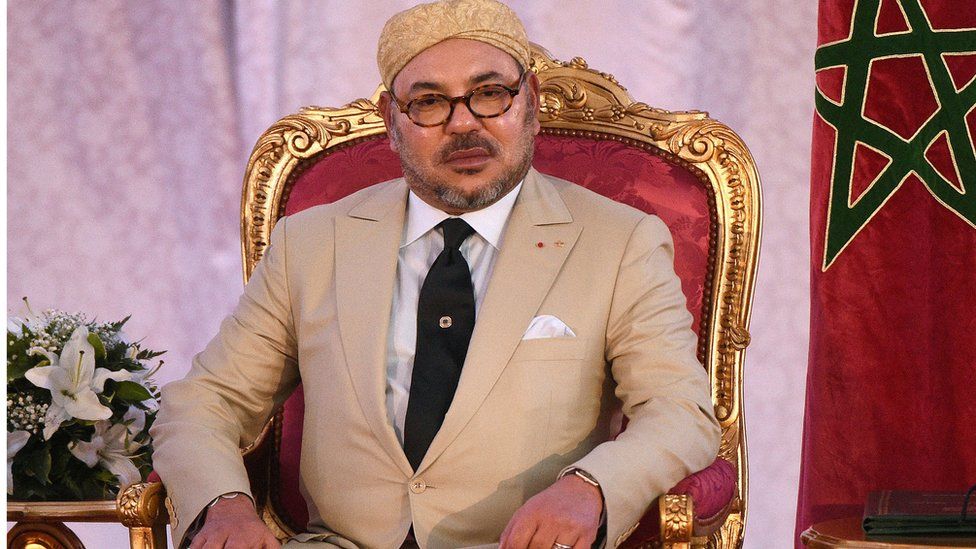 Similarly, Morocco severed its ties with Tehran in May 2018, accusing Iran of training and arming the Polisario separatist militias through its Hezbollah proxies. The recent report by the Defense Channel of i24NEWS seems to provide evidence supporting these accusations. Given the escalating conflict and increased international involvement, it is likely that the situation will further escalate. The report also highlights the need for European countries to become aware of this issue today, as tomorrow may be too late.
Read More: Is the Polisario Front struggling to survive?
With Iran, Algeria, and Hezbollah stepping into the Western Sahara conflict, the Sahel region is in for a geopolitical rollercoaster. It's like a game of chess with high-stakes players making their moves. Will the West step up to the challenge and checkmate this imminent threat? The security and stability of the region hang in the balance, and strategic measures are urgently needed to navigate the intricate web of complexities. It's a showdown that demands keen attention and diplomatic finesse to stay ahead in this geopolitical chessboard. Let's see how the pieces move in this high-stakes game!