Time has come when; Europe faces a stark realization that it is high time it turns back to those whom it considers as foes.
It's no secret that Europe is facing an energy crisis. Prices for oil and gas are skyrocketing, leaving ordinary citizens struggling to pay their energy bills. So, what's the solution? The only answer lies in turning to Russia and the Middle East, Europe's two geopolitical foes. It's a bitter pill to swallow, but it seems that Europe has no other option.
Why, you might ask? Well, let's look at the alternatives. The idea that America and Africa could supply oil to Europe is a tempting one, but unfortunately, it's not as simple as it sounds. The logistics and costs associated with transporting oil from these regions to Europe are simply not feasible.
Read More: French President Emmanuel Macron has covertly blamed Biden for the global energy crisis
First, let's consider Africa. While the continent does have significant oil reserves, many of the countries with those reserves are not stable enough to reliably extract and export that oil. Political instability, corruption, and conflict all make it difficult to establish the necessary infrastructure and maintain a consistent supply. In addition, the cost of building pipelines and other transportation infrastructure from Africa to Europe would be astronomical. These logistical challenges make it unlikely that Africa will be a significant source of oil for Europe anytime soon.
Now let's turn to America. The United States is one of the world's largest oil producers, but much of that oil is used domestically. In fact, the US imports more oil than it exports, and much of that imported oil comes from Canada, not Europe. The cost of transporting oil from the US to Europe would be prohibitively expensive, especially given the current state of transatlantic relations. Additionally, US oil producers would likely be more interested in selling their oil to other markets, such as Asia, where demand is high and prices are often higher.
So, if neither Africa nor America can realistically supply oil to Europe, where does that leave the continent? Unfortunately, it leaves Europe in a precarious position, heavily dependent on Russia and the Middle East for its energy needs.
Read More: Obama-Trump-Biden: The three European overlords whose diktats led to an energy crisis in Europe
Moreover, it is also to be noted that the qualities that differentiate one type of oil from another can limit substitutability, and this is a major reason why Russia and the Middle East are the only reliable nations for Europe when it comes to oil supplies. The flagship Russian product, Urals crude, is a blend that is both sweet and light, making it especially suitable for producing diesel and jet fuel. This is an important factor, as these fuels are crucial for many industries and are essential for transportation.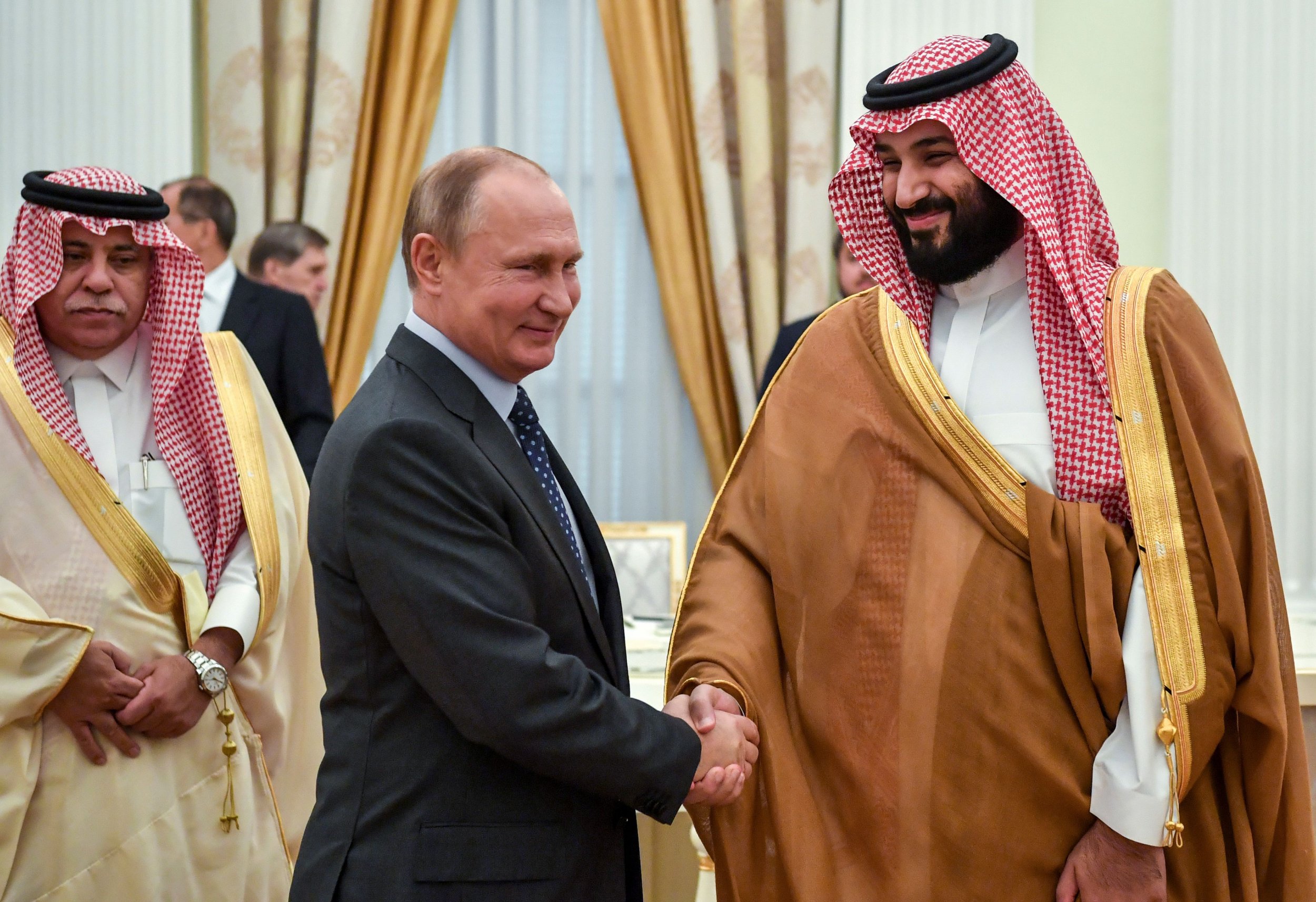 Among the largest Middle Eastern producers, Saudi Arabian oil comes the closest to Urals in quality. This means that it can also be used to produce the same types of fuels that Europe relies on, and this is why it is a key supplier for many European countries. The fact that Russia and the Middle East have the types of oil that Europe needs means that they are the only reliable sources of oil for the continent.
It's a shame, then, that Europe has spent so much time and effort alienating Russia and the Middle Eastern nations like Saudi and UAE, imposing sanctions, pontificating on democracy backsliding and human rights abuses, and playing geopolitical games. It seems that the leaders of Europe have been too busy puffing out their chests and picking fights with leaders Putin and MBS to realize that they are shooting themselves in the foot. They have demonized Russia, the largest oil producer in Europe's neighborhood, and turned a blind eye to the fact that the Middle East is the only other region that can fulfill Europe's appetite for oil. Africa and the United States, though promising, are simply not feasible options for logistical reasons.
And yet, Europe continues to put on a show of democracy and human rights activism, something that it itself is struggling with. Perhaps the leaders of Europe should take a page out of their own playbook and focus on cleaning up their own mess before pointing fingers at others. But alas, Europe seems to be too busy picking fights with Putin, MBS, and MBZ to realize that their ego-driven political games are costing their citizens dearly. The sanctions and political posturing have only made Russia more determined to sell their oil elsewhere, and now Europe is left paying a premium for energy, while Russia sits back and counts their profits.
It's almost as if Europe is playing a game of "cut off your nose to spite your face." They have alienated their reliable sources of oil in favor of grandstanding and geopolitical power plays. Is it more important to score political points and maintain an air of superiority, or is it more important to ensure that ordinary citizens can afford to heat their homes and fuel their cars? The answer seems clear, and it's a shame that Europe's leaders have been too blind to see it.
Perhaps it's time for Europe to put aside their ego-driven politics and focus on securing the energy supplies that their citizens need to survive. It's time to stop the rhetoric and start looking at the facts, and the fact is that for now, Russia and the Middle East are the only reliable sources of oil for Europe. But hey, at least Europe can pat itself on the back for being morally superior, right? It's not like the common citizens who are struggling to pay their energy bills will mind being lectured on human rights and democracy. Who needs affordable and reliable energy when you have principles?