Greetings, fellow members of the global community! Welcome to another edition of "Last Week in Stupidity"! I'm Vedica, and today we're talking about a country that just can't seem to get its act together: Canada. We'll discuss Justin Trudeau, the prime minister of Canada, and his opposition to military expenditure goals of NATO. All right, everyone. Trudeau had pledged to raise Canada's defence expenditures, but it seems like he's now breaking that commitment.
It appears that Justin Trudeau has been caught in a bind with NATO. Remember a few days ago when we were speculating that Canada, you might get booted out of NATO? We said this because you weren't meeting your military spending targets, but now it turns out you don't even need NATO to kick you out—you're doing it all on your own!
Yes, that's true. According to reports, Canadian Prime Minister Justin Trudeau told NATO that his country will never reach its military budget goals. I mean, who needs allies when you can just declare yourself an island unto yourself?
According to a source in the U.S., Trudeau has declined to achieve the NATO military spending goal. This might be a major issue since Canada might end up being kicked out of NATO. It's all a little bit confusing. But let me cut the clutter.
Read More: Canada could get thrown out of NATO
Canada has now been affected by a significant leak of American national security information.
The Washington Post reports that among the papers allegedly shared online by a Massachusetts Air National Guardsman detained last week was a Pentagon dossier criticising Canada's military readiness.
The document purportedly makes two broad claims: first, it claims that Prime Minister Justin Trudeau has secretly informed NATO officials that Canada will never meet the military spending goal set by alliance members.
Second, the document asserts that Canada's military capabilities, which have numerous flaws, are a source of friction with allies and defence partners.
"Widespread defence shortfalls hinder Canadian capabilities," the document says, according to the Post. "[Meanwhile it is] straining partner relationships and alliance contributions."
The U.S. Joint Chiefs of Staff's seal, according to The Post, indicates that the paper was created for the senior management of the U.S. Department of Defence.
There are apparently several areas of contention between Canada and its NATO members, according to the dossier. Germany allegedly worries that Canada won't be able to fulfil its NATO commitments and continue to assist Ukraine.
Read More: Canada's Role in the NATO-US Assault on Syria: A Regime Change Gone Wrong
According to the Post's story, other NATO nations have complained that Canada hasn't kept a pledge to bolster its presence in Latvia. Canada has always found difficulty reaching the alliance's agreed-upon target of spending two percent of its GDP on defence.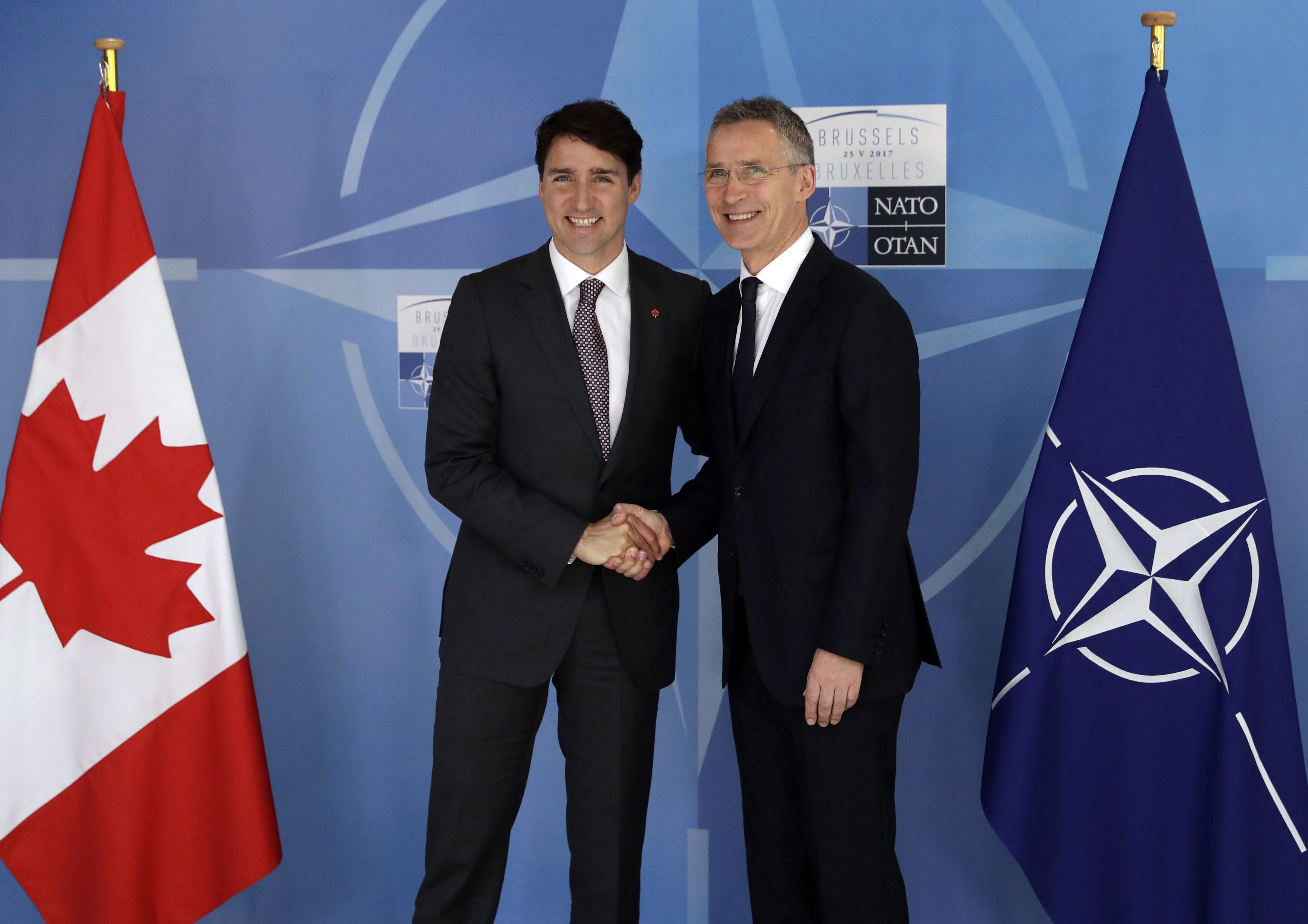 Recently, criticising Canada, albeit subtly, NATO Secretary General Jens Stoltenberg said that the two percent target is the bare minimum, and if the targets are not met, there will be consequences for its security.
You see, the defence spending of Canada has been a topic of much debate in recent years, particularly in relation to its contributions to NATO. As a member of NATO, Canada is expected to contribute 2% of its GDP towards defence spending, but it has consistently fallen short of this target. In 2020, Canada's defence spending was just 1.4% of its GDP, which is significantly lower than other NATO members like the United States, which spends 3.7% of its GDP on defence.
Canada ranks among the lowest spenders within NATO as a share of GDP. The increasing pressure from NATO on Canada to increase its defence spending is a sign that the alliance is losing faith in Canada's commitment to the cause. And now, with Trudeau's claim that Canada cannot meet that target, Canada itself has asked NATO to kick it out.
I mean, I understand. There are frequently other priorities to take into account, and military investment is expensive. However, you must be prepared to give up some things if you want to compete seriously on the global stage. And doing so necessitates making defence investments.
But who needs military might when you've got… what exactly? Poutine? Maple syrup? Sorry, Canada, I'm just not seeing the strategic value there.