"Tensions rise, alliances shift! NATO's surprising support for Serbia in the Kosovo dispute raises eyebrows and prompts questions about their stance on Russia. NATO's attention has recently been drawn to the mounting tensions between Serbia and Kosovo, leading to a startling reversal in their posture. 
NATO Picks a Side
Thursday's pivotal meeting held amidst escalating tensions between Serbia and Kosovo marked a critical turning point in their long-standing political crisis. The meeting, hosted on the sidelines of a summit in Moldova, was attended by the key players in this increasingly volatile situation. The Presidents of Serbia and Kosovo, Aleksandar Vucic and Vjosa Osmani respectively, were present, along with high-ranking European officials, namely French President Emmanuel Macron, German Chancellor Olaf Scholz, and the European Union's foreign policy chief.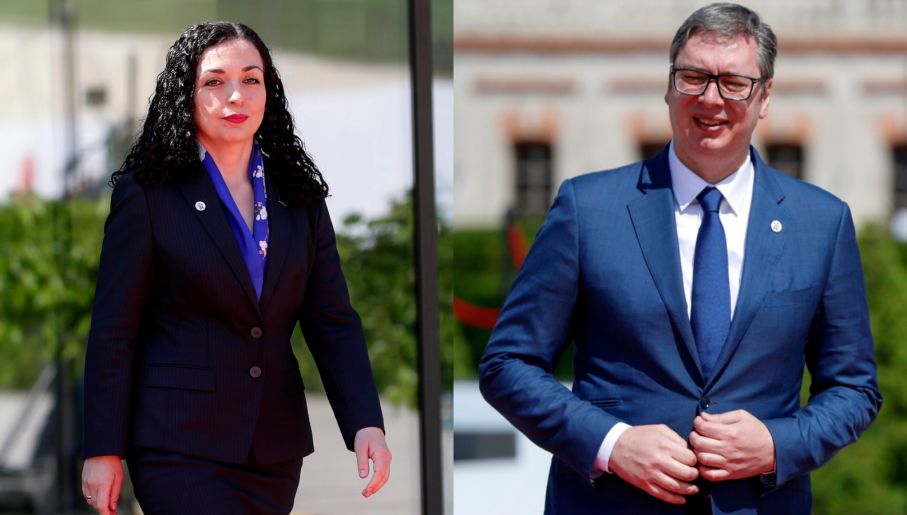 At the heart of these discussions was the effort to mitigate escalating tensions. The escalating situation prompted EU foreign policy chief Josep Borell to issue a stark warning: "We have three clear requests: new local elections now, ensuring the participation of Kosovo Serbs, and start the work to establish the Association of Serbian Majority Municipalities within the EU-facilitated dialogue. Failure to do so will have serious consequences for our relations."
Historically, NATO has supported Kosovo in its disputes with Serbia, but Serbia has depended on Russia for support due to their deep historical ties. This newest event, however, suggests a shift in NATO's strategy, as they have chosen to side with Serbia and have called for a diplomatic conclusion and de-escalation of hostilities.
NATO's Unlikely Affair with Serbia
The EU's stance has ruffled feathers within those aligning with Kosovo. They accused European authorities of bias towards Serbia. Dissecting the roots of the current conflict takes us back to the political manoeuvres of the Kosovo authorities. Following the local polls, which were boycotted by the Serbs, Kosovo authorities decided to install ethnic Albanian mayors in offices in northern municipalities. The decision was predicated on a slim 3.5% turnout, exacerbating the resentment harboured by the Serbian population in Kosovo who viewed it as a blatant act of favouritism towards the Albanian community.
Read More: NATO's anti-Serbia Balkan bloc ends up making Serbia stronger than ever
The mounting discontent resulted in a surge of violence that left 52 Serbian protesters and 30 NATO peacekeeping troops wounded. Despite the escalating tensions and exchanges of accusations, Osmani conceded the necessity of holding new elections in the north, providing they are triggered legally and inclusive of Serbian participation.
President Macron and Chancellor Scholz have added their voices to the call for swift action, advocating for the immediate organisation of new elections in the four northern municipalities. Their insistence on Serbian participation in these elections "as soon as possible" is both a tactical and strategic move, designed to allay fears and ensure a balanced political representation.
Moreover, they have urged Kosovo to fast-track its commitment to create an association of Serb municipalities. This proposed association is seen as an integral part of the solution, offering more self-government to Serbs in the north. But why this sudden shift in allegiance?
The fears of further Serbian action are very real and have even curdled the blood of NATO. 
NATO's U-turn in the Balkan Drama
NATO's decision to back Serbia reflects its concerns and anxieties about the potential implications of escalating conflict. There is a growing realisation that if Serbia's demands are not met, it may escalate to a full-scale conflict between the two countries, resulting in a terrible and bloody battle. 
Read More: Serbia refuses to bow down before the West
This shift in NATO's posture raises important concerns about NATO's and the European Union's (EU) broader priorities. Given Serbia's historical alliance with Russia, it begs the issue of whether they are revising their policy towards Russia. While it is too early to make final conclusions, the current scenario suggests that geopolitical dynamics and alliances in the region may be reevaluated. Only time will tell what the true objectives and long-term consequences of this unfolding situation are.
Watch More: