The Democrats seem to be trapped in a bygone era, where they believe public spectacles and virtue signaling are the keys to victory. Unfortunately for them, this is 2023, a time when negative publicity often wields more influence and popularity. 
It appears that the Democrats failed to learn from their past debacles. Back in April, a historic event took place as a former President was arrested for the first time ever. Donald Trump surrendered himself amidst a whirlwind of legal accusations at a courthouse in Lower Manhattan. He faced charges of allegedly falsifying business records, yet defiantly pleaded "not guilty."
And what happened next? Against all odds, Trump emerged from this legal battle unscathed, with a newfound boost in popularity, setting the stage for a potential presidential campaign in 2024. It was a clear victory handed to him on a golden platter by the very opponents who sought to bring him down.
One would think that such a setback would serve as a valuable lesson, but alas, the Democrats continue to prove their idiocy. On May 13th, they made yet another attempt to tarnish Trump's reputation. This time, he was accused of unlawfully keeping national security documents and lying to officials. Trump was arrested, but as history repeats itself, he once again pleaded "not guilty" and roared back into the spotlight.
Trump was arrested Again! 
With his unwavering confidence intact, Trump wasted no time in criticizing the entire establishment, vowing not to succumb to this lofty "Witch Hunt." As a result, his popularity soared yet again, while Joe Biden's favorability took a nosedive, as revealed by the latest poll. The American people seemed to rally behind Trump, perceiving the federal indictment as a politically motivated ploy.
Donald Trump possesses a unique ability to thrive amidst negative publicity, understanding the power it holds within the realm of politics. Numerous examples from around the world demonstrate how targeted hounding and negative media coverage have propelled politicians to newfound heights.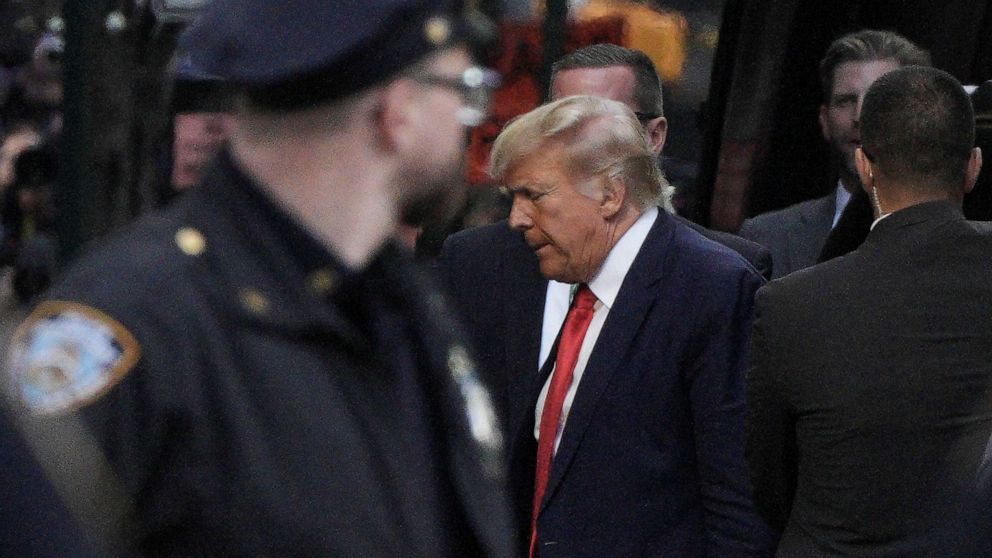 Italian Prime Minister Giorgia Meloni faced slurs and baseless accusations, yet she saw a surge in popularity. Indian PM Narendra Modi encountered similar smears, but negative coverage only strengthened his grip on power.
Trump recognized this dynamic early on. In 2016, he allowed the Democratic establishment to tarnish his image, ultimately propelling him to the presidency. Now, the Democrats are unknowingly repeating history, desperately trying to put Trump behind bars. Little do they realize that they are playing right into his hands.
Read More: Nobody can stop Trump's victorious march in 2024
Donald Loves Drama 
Trump revels in the drama, capitalizing on every opportunity to further his cause. Following the 2020 elections, his political future seemed uncertain, but the Democrats' relentless pursuit to bring him down only invigorates him. He laughs as they unwittingly contribute to his rising popularity and potential triumph in 2024.
Biden's chances of winning the 2024 elections are already snowball's chance in hell. Yet, he continues to silently support this political crackdown. In his shortsightedness, he is inadvertently handing Trump a clear path to victory. While they remain blinded by their own agenda, a massive MAGA storm brews on the horizon, coming to reshape the political landscape of the United States entirely.
Read More: US liberal media is engineering a fake DeSantis-Trump feud, but it's only going to backfire
Democrats' idiocy is playing a pivotal role in resurrecting Trump's political aspirations. Their reliance on outdated strategies and inability to learn from past mistakes is inadvertently providing them with a golden opportunity for redemption. As the 2024 elections draw near, the stage is set for Trump's triumphant return, leaving the Democrats to question their missteps and the consequences that lie ahead.
Watch More: