Saying that Iran is an underdog in the global oil market is a glaring understatement. On the chessboard of world politics, Iran's struggle to recoup its lost oil market share, in the face of Western sanctions, has long been likened to a forlorn, solitary pawn pitted against an array of queens. However, as the narrative unfurls, it seems this pawn is on the brink of a surprising metamorphosis, with Russia playing the role of the magician.
A new block on the rise
On Monday (19th June), TASS, Russia's state news agency, dropped a bombshell – Iran, Russia, and a kaleidoscope of countries stretching from Eastern Europe's borders to Western China is contemplating the fruition of a free trade zone agreement by year-end. This revelation, confessed by none other than Russian Deputy Prime Minister Alexei Overchuk, gives us a vivid glance into the intriguing game of geopolitical poker being played out in Eurasia. If this deal comes to fruition, it will be a testament to the adage, "In chaos, there is opportunity."
As Iran seeks to diversify its market, Russia perceives a golden opportunity to secure its interests, effectively bolstering its geopolitical influence in the region while simultaneously 'showing the door' to Western involvement. The Kremlin's appetite for new trade avenues has only been whetted by the sanctions placed on it following its invasion of Ukraine. Thus, this potential regional agreement with Iran seems nothing less than a match made in geopolitical heaven.
Read More: A down and out US is willing to make every concession to appease Iran
Russia's Hidden Ace
In this strategic tango, Iran is the enthusiastic partner, ready to take center stage with "huge volumes" of both oil and gas swaps, which began with Russia in November 2022. This agreement expands on the interim pact already providing a reduction in customs duties on hundreds of goods categories.
Adding another layer to this unfolding geopolitical palimpsest is the burgeoning bond between India and Iran. The two are locked in intense negotiations over Chabahar Port's extended usage. A deal could further extend Iran's economic tendrils into the subcontinent, creating another artery through which it could pump its oil.
While Iran and Russia's potential free trade zone agreement brews intrigue, the West isn't just a bystander in the evolving geopolitics of Central Asia. The recent visit by U.S. Secretary of State Antony Blinken to Kazakhstan signifies Western attempts to nudge the region towards its sphere of influence.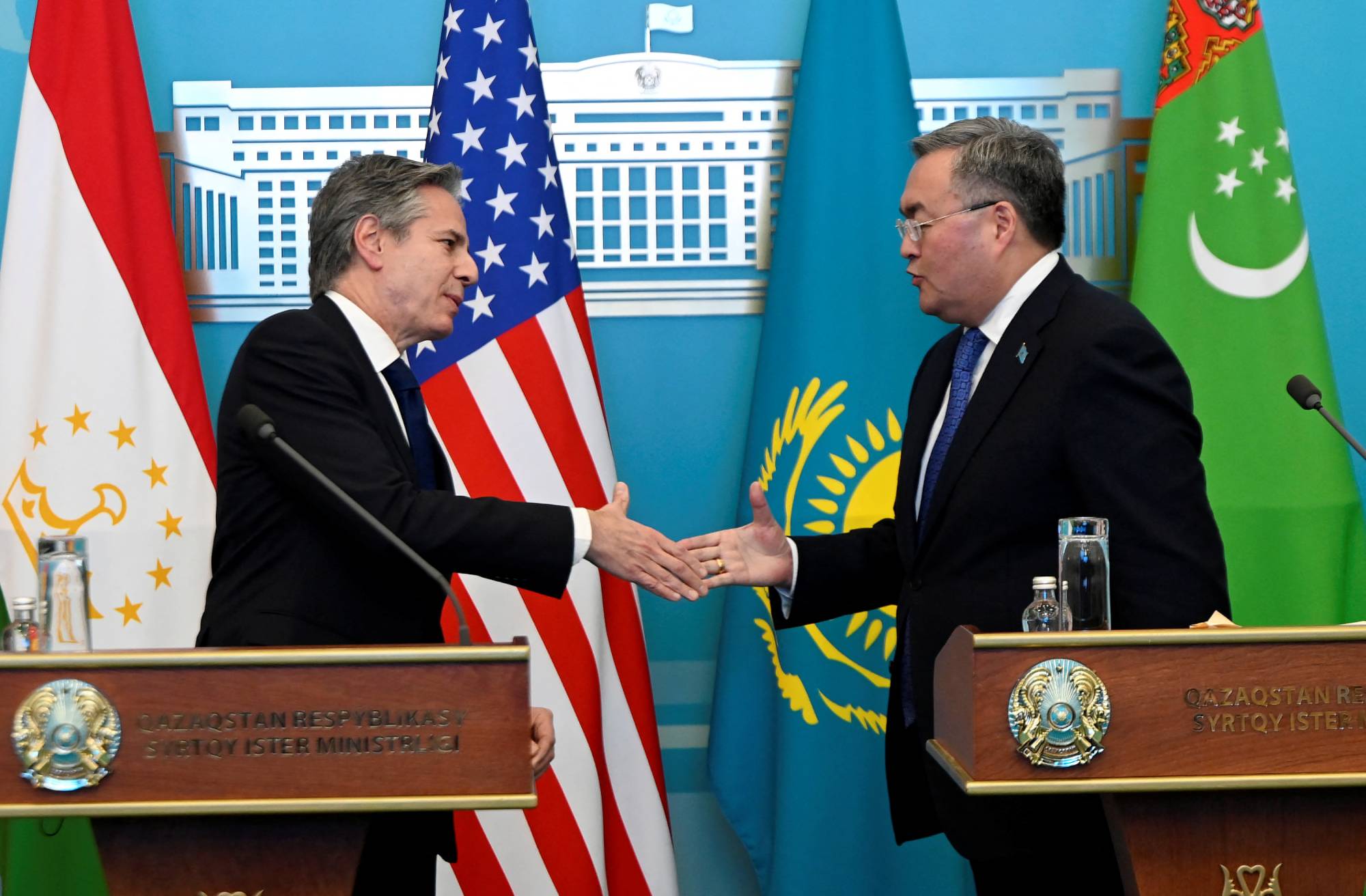 However, Russia, with allies like Iran, China, and India, appears ready to challenge the West's outreach. This emerging coalition could act as a counterbalance to Western influence, reshaping the geopolitics of Central Asia. As the West woos and the Eurasian coalition fortifies, the suspense intensifies.
Read More: France and Iran Team Up to give more headaches to Biden administration
Unstable west
In this intricate geopolitical chess match, the West seems to be watching from the sidelines, as the Eurasian Economic Union countries continue to negotiate the creation of a common gas market, potentially transforming the region into an energy powerhouse.
The narrative that is currently unfolding is a stark reminder of the dynamic and often surprising nature of geopolitics. It challenges us to rethink our stereotypes and embrace the world's ever-evolving complexity. Iran, once likened to a pawn, seems ready to become a queen on the geopolitical chessboard. It remains to be seen if this will be the checkmate that stumps the West in Central Asia.
Watch More: