Once again engaging in political teasing, Turkiye and Sweden are now engaged in a conflict that has the potential to tear down NATO's very foundations. 
Let's rewind to the month of April 2022 when riots erupted on the streets of Stockholm. The unrest was sparked by the planned Quran-burning event by Danish-Swedish politician Rasmus Paludan. While the riots were ostensibly fueled by anger over the religious insult, the police suspected that criminal groups had exploited the situation to target law enforcement. The chaos that ensued left numerous police officers injured and properties destroyed.
The world looked on in disbelief as the Swedish administration failed to contain the riots and allowed lawlessness to prevail. It was a stark reminder of the authorities' inaction and disregard for maintaining law and order. And now, we find ourselves wondering how this incident led to Sweden's NATO membership being threatened.
It turns out that almost all NATO members have welcomed Sweden's bid for membership, except for two countries: Hungary and Turkey. Hungary's reluctance stems from concerns about NATO expansion straining relations with Russia. 
On the other hand, Turkey's opposition is less known but revolves around its grievances regarding the treatment of Kurdish Muslims and other minority rights in Sweden.
Erdogan has accused Sweden of ridiculing and hurting the sentiments of its substantial Muslim population. According to Turkey, Sweden has been harboring "terrorists" of Kurdish origin under the guise of humanitarianism. Consequently, Turkey has made it clear that Sweden's NATO ratification hinges on making progress in addressing these concerns.
Prime Minister Ulf Kristerrson has acknowledged the need for progress, aligning with Turkey's stance. However, the ruling political parties of Jimmie Akkeison and Ulf Kristersson hold different views. They have openly ridiculed Islamists, leading to protests and riots within the country. 
And just recently, Swedish police allowed a demonstration outside a mosque in Stockholm, where protesters intended to tear up and burn the Quran—an act that further complicates Sweden's bid for NATO membership.
The Quaran Burning Saga and Turkiye's Anger 
Swedish police have previously rejected anti-Quran demonstration applications, but the courts have overridden those decisions, citing protected freedom of speech. However, this time, the demonstration took place, and the burning of the Quran by an Iraqi refugee named Salman Momika sent shockwaves throughout the world, including triggering unrest at the Swedish embassy in Iraq.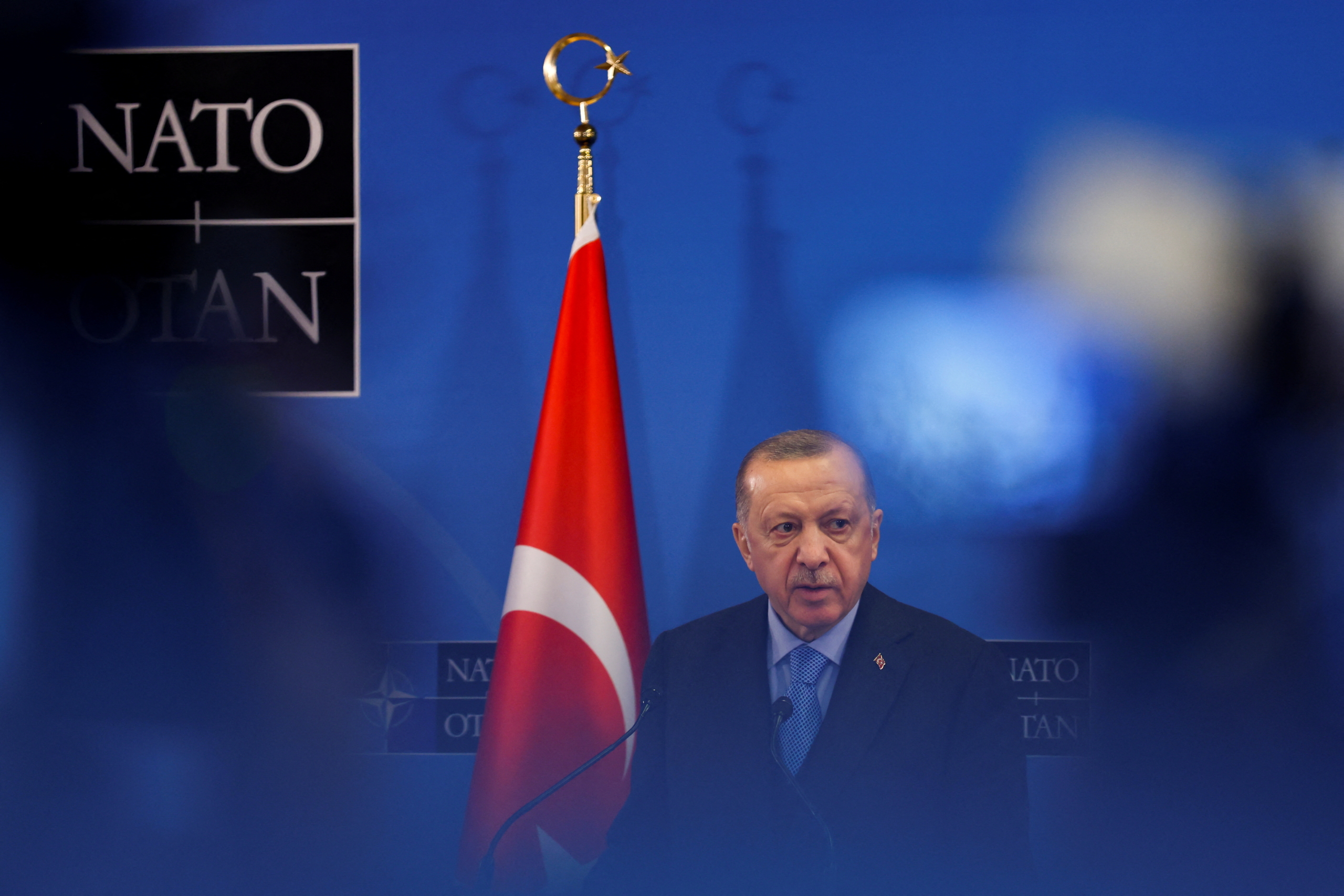 Turkey's President, Recep Tayyip Erdogan, wasted no time expressing his dissatisfaction with Sweden's actions. He condemned the Quran-burning protest as a hate crime against Muslims and emphasized Turkey's unwavering commitment to fight against terrorism and Islamophobia. Erdogan's remarks only fueled speculation about the fate of Sweden's NATO membership.
It's mind-boggling to think that one person's actions can have such far-reaching consequences. Sweden now faces the imminent threat of eviction from NATO, and the question arises: Did the government deliberately allow this situation to unfold? While the government may claim to condemn the decision, the lack of action speaks volumes. If they were truly against it, why didn't they issue a memo or order to halt the demonstrations?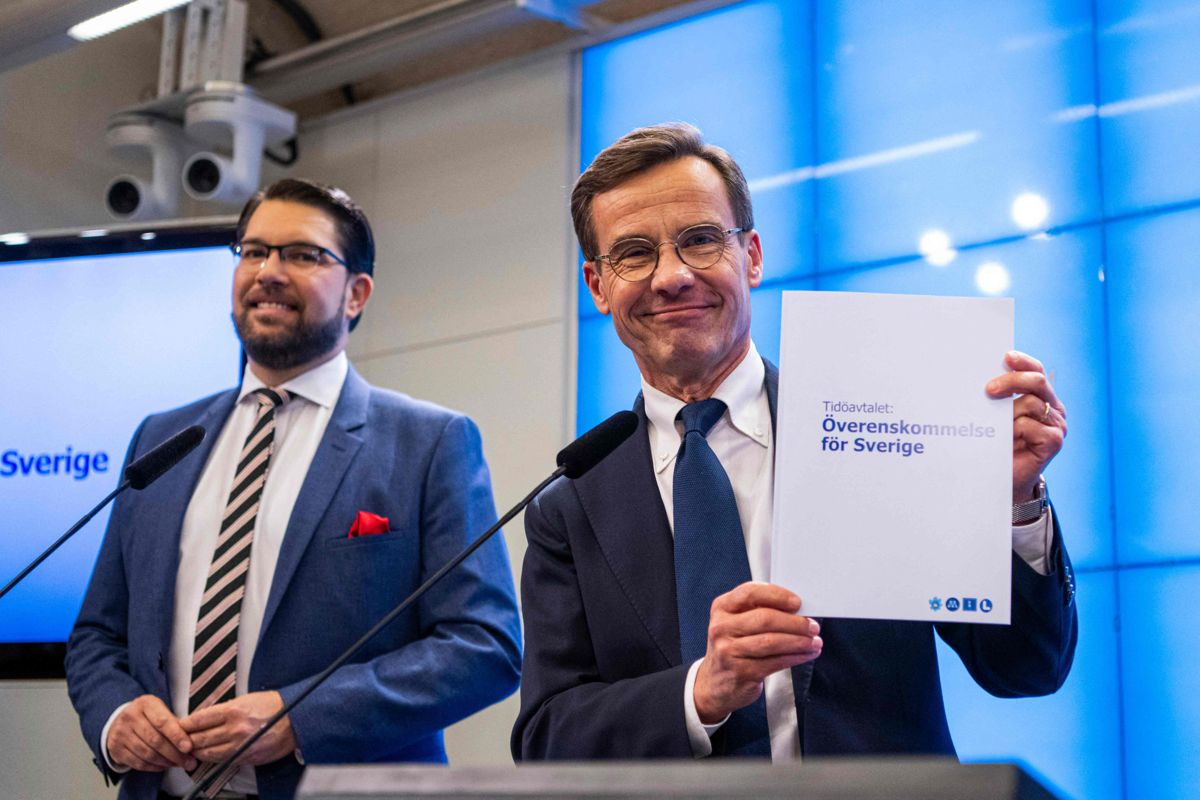 Moreover, this move aligns with the skeptical views of Swedish kingmaker Akkeison, who has often voiced reservations about NATO and Western alliances. Maybe Sweden isn't as bothered about NATO membership as it should be. The future hangs in the balance, but it seems that Sweden is playing a dangerous game, risking its alliances for reasons yet to be fully understood.
Read More: Sweden Anti NATO Protests: Swedish nationals take to the streets to lambast NATO
As the world watches this thrilling political drama unfold, we can't help but marvel at the power of a single act. One book, one flame, and now an entire nation's destiny teeters on the edge. Will Sweden be evicted from NATO? Only looks likely, but one thing is for certain, Turkiye's baby cry against Sweden will continue. 
Watch More: