Sweden Protests against NATO: On 22nd April, protests were held in 17 cities across Sweden, opposing the country's participation in a large international military exercise and its efforts to join the North Atlantic Treaty Organization (NATO). Numerous groups and networks, including the Swedish Peace and Arbitration Society, No NATO, No to Nuclear Weapons, and political parties, coordinated the events, attracting hundreds of participants in Stockholm alone.
Protests against NATO held across Sweden
One protester, Nellie Puig, claimed that "NATO is nothing but the war machine of the United States," adding that it is not a defensive alliance as it claims to be. She stated that it serves as an organization that carries out errands for the US. Puig expressed concern about Sweden's increasing integration with NATO, as evidenced by the Aurora 23 military exercise, which has 26,000 participants from mainly NATO member states and is currently hosted by Sweden.
Read More: NATO starts arm-twisting Dodik with military development
Krister Holm, another participant and a member of the Communist Party, expressed fears that Sweden's membership in NATO would drag it into a conflict it would rather avoid. Holm suggested that being a NATO member would increase the defense budget while reducing funding for education and healthcare. He further expressed concern that nuclear weapons might be stored on Swedish soil when Sweden becomes a member.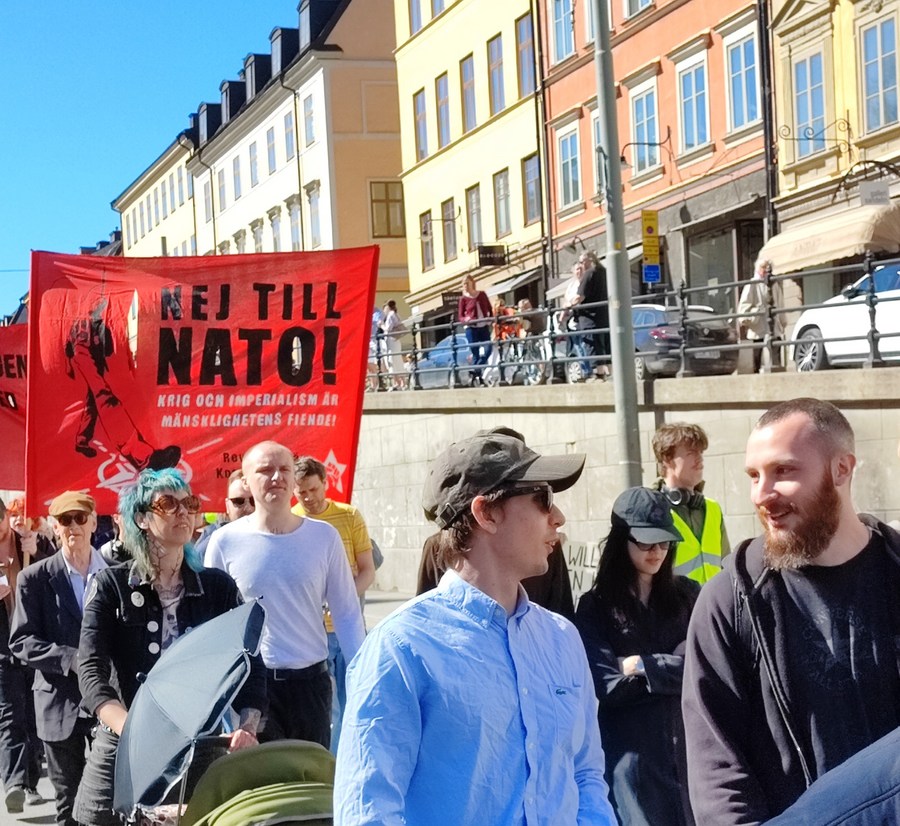 Although historically, a majority of Swedes have been opposed to joining NATO, the country's application to join the alliance was approved by the Swedish parliament in March 2023. Despite this, Hungary and Türkiye, both NATO members, have yet to approve Sweden's accession. However, according to Holm, the campaign against Sweden joining NATO will not stop, and he added that efforts for secession would commence once Sweden becomes a member state.