If you've been following the Ukraine war closely, you might have noticed something fishy happening on social media. Any content challenging the mainstream narrative or shedding light on the other side of the conflict mysteriously vanished, flagged as "Russian Disinformation."
The accounts were getting simply banned or restricted. Or, their reach was limited. But wait, there's more to this twisted tale!
Cue the dramatic entrance of Vice, the renowned media outlet. Remember when they accused Patrick Lancaster, a prominent YouTuber, of being a pro-Kremlin leader because his pro-Russia coverage made him a star? Even Journalists were fired for daring to present a different perspective on Ukraine. 
Social media platforms are under the tight grip of Ukraine supporters. It all seemed like a massive conspiracy, and now the truth is finally coming to light.
The FBI Scheme 
According to media reports, the FBI teamed up with Ukraine's Security Service (SBU) and even European governments to crack down on alleged "Russian disinformation" accounts. But guess what? The FBI's master plan went horribly wrong. 
They failed to properly vet the account lists provided by the SBU before passing them on to Meta, Google, and Twitter. Oops!
As a result, genuine American accounts, including the verified US State Department account and those belonging to American journalists, were flagged and targeted for deletion. The FBI even followed up to ensure that these accounts were taken down. Talk about a plot twist worthy of a blockbuster thriller!
But that's not the end of this twisted saga. Brace yourself for even more jaw-dropping revelations. In one of the lists forwarded by the FBI to Meta, they described the official Russian-language Instagram account of the US State Department as a platform for spreading war, distorting events in Ukraine, and justifying Russian war crimes. 
Hilarious. 
And the drama doesn't stop there. The House Judiciary Committee's report uncovered a massive moderation request filed to Facebook, containing a whopping 5,165 known accounts. That's a whole lot of potential censorship! 
Read More: A deliberate leak by the FBI shows that Biden was about to be impeached
They Messed up! 
Even Twitter, Google, and YouTube were not spared, as they received requests to take down alleged pro-Russian accounts. Sadly, they even followed the orders of the FBI. 
The FBI's collaboration with big tech rendered a censorship circus killing the freedom of speech, which they believe they safeguard entirely.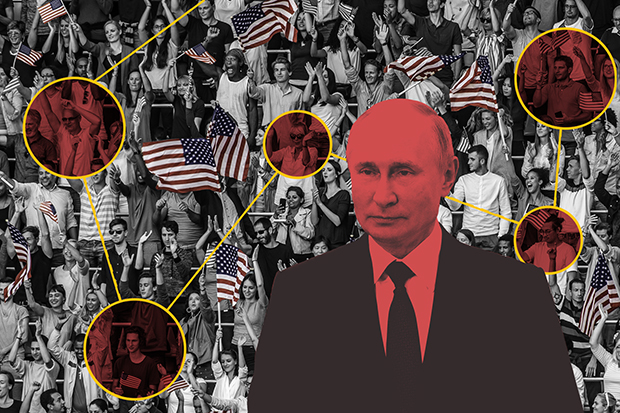 With disappearing journalists, accusations of Russian propaganda, and the FBI's ill-fated attempts at censorship, it's clear that truth and transparency are the casualties of this twisted alliance.
We have been saying this for a year, the Ukraine war is not just being fought on the ground, it is also being fought on social media. And West was winning there largely. Now you know why. The power of censorship reigns supreme. 
Read More: How Ukraine lost the narrative war after being the darling of the world for good 45 days
But undoubtedly, the FBI's role in this unholy union with big tech needs to be exposed. What has been uncovered is just the tip of the iceberg.  
In a world where truth is manipulated and dissenting voices are silenced, one must fight back. The sinister alliance between the FBI and big tech must be unmasked for what it truly is – a threat to our democracy and the very essence of journalism.
Watch More: