The Baltic Sea holds great importance for Russia as it serves as a crucial pathway for its fleet. However, NATO has been gradually increasing its presence and control in this area. This development impacts Russia's naval operations and its bases located near St. Petersburg and Kaliningrad.
The military alliance of several countries is becoming stronger and gaining more influence over the Baltic Sea. This undoubtedly poses a challenge for Russia, as it affects an important route for its navy, which is located near St. Petersburg and in the heavily fortified Kaliningrad region.
But, that's not the only concern about which Russia is worried. Russia is facing multiple concerns, and one of them is the rising opposition in the Baltics. These countries, which were once considered strongholds for Russia, are now standing up against it. 
Additionally, Finland, a recent NATO member, attended the NATO summit in Vilnius. Just before the summit, Turkey agreed to support Sweden's NATO aspirations. This could bring a major change in the region where Russia used to have more influence. As a result, there has been a significant shift in enthusiasm among NATO allies. 
However, it remains uncertain how long this shift will last, and Russia probably has a plan to trigger leave NATO allies in a catch-22 situation. 
Putin's Plan Annihilation 
According to a source, Vladimir Putin, the President of Russia, is reportedly considering using Wagner mercenary forces stationed in Belarus to invade an important military area for Russia. The Suwalki Corridor. That is also a border between Poland and Lithuania. 
Colonel General Andrey Kartapolov, currently in a ministerial position, recently mentioned in a TV interview that there is a possibility of Putin invading the Suwalki Corridor very soon. This news has raised concerns about a potential conflict and how it could impact the stability of the region.
According to a report from the UK-based Daily Mail, the Suwalki Corridor is a 96-kilometer strip of land along the border between Poland and Lithuania. It stretches from northwest Belarus to the southeastern the border of Russia's Baltic exclave of Kaliningrad. 
The report suggests that this corridor could be used as a means to strike NATO, as Putin eyes a direct connection between Belarus and Kaliningrad. 
Read More: Putin activates his 'Kaliningrad' model to wreak new migrant havoc on Europe!
NATO's Weakest Link 
For a long time, this particular area has been seen as a weak point for NATO, making it vulnerable. In 2020, Belarus and Russia even conducted a simulated invasion of Lithuania during the Zapad Military Exercises, further highlighting the significance of the region.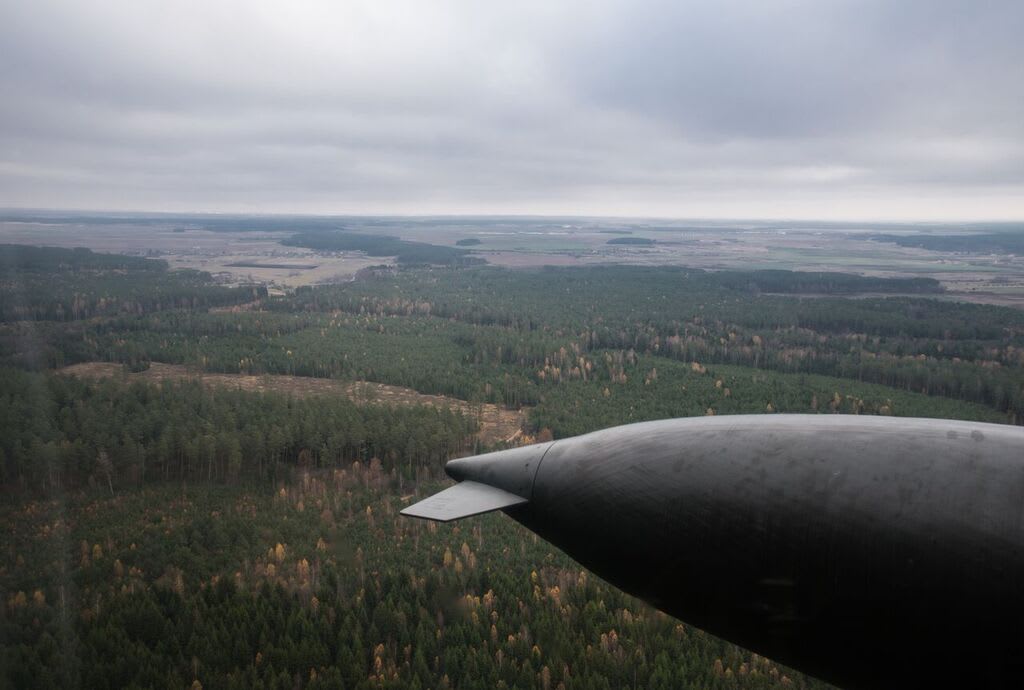 The control of a specific point called a choke point is very important for NATO. This point is the only land link that could give Russia massive leverage against the EU's united front in the Baltics.
If Russia and Belarus gain control of this land, they could prevent NATO forces from expanding into the three Baltic nations. 
This news has caused worry in Europe. Poland and Ukraine are paying close attention and watching out for a threat from a group called Wagner, which is made up of mercenaries. The Polish special services are keeping an eye on how many of these mercenaries are going to Belarus.
The President of Ukraine, Volodymyr Zelensky, mentioned that Kyiv is closely monitoring the security situation there and making sure it doesn't pose a new threat to their country. 
Read More: The 'Second Step' of Russia's Balkan Checkmate is in motion!
Appears, NATO's provocative actions have seemingly pushed Russia to retaliate by targeting NATO's most vulnerable point. In hindsight, it appears that NATO's decision may have been ill-advised. Now, a Russia armed to the teeth is pushing its most known forces into Suwalka. How will NATO defend itself? What will be their strategy? That only time will answer better.
Watch More: