22nd of January 2022, a day embedded in the history of Modern Canada. A pivotal moment unfolded in Canada's history when the people rose to challenge the questionable leadership of Justin Trudeau. However, instead of heeding the calls for change, the Prime Minister clung to his throne and wielded his might with an iron grip.
The brave citizens who peacefully blocked the streets of Ottawa and other parts of Canada, demanding an end to suffocating COVID restrictions, found themselves facing the full force of a leader desperate to maintain control. 
Over 100s of protestors, including prominent organizer Tamara Lich, were arrested, and their lives were turned upside down as their bank accounts were frozen and their futures were uncertain.
The Story of Coutts 
But the ordeal doesn't end there. Among the incarcerated, there are four more brave and courageous Canadians who fought for Canada. However, even they succumbed to the powerplay of Liberal dictators. 
These protestors have been held without a trial and without bail for charges related to "conspiracy to commit murder" against Canadian police officers at the Coutts, Alberta border crossing.
Anthony Olienick, Chris Carbert, Chris Lysak, and Jerry Morin have been in Jail for over a year now. Their "crime"? Protesting the burdensome COVID-19 mandates that plagued their nation, exercising their right to speak out against what they believed was unjust.
Not only this, they have also been accused of possession of a dangerous weapon, and mischief over $5,000, the government has thrown the book at them, leaving their right to a fair trial in tatters. The reasons for their continued detention are conveniently concealed behind a publication ban, shielding the oppressive actions of the powerful.
In a courtroom spectacle, the Four Freedom Truckers stood together, united in their fight for justice. Yet, even with separate legal representation, their plea for bail fell on deaf ears. A trial that should have taken weeks has been indefinitely delayed. Today it has been more than 530 days. 
As the defence pushes for full disclosure of evidence, only to find that much of the prosecution's "proof" has been debunked – a shaky foundation upon which Trudeau's regime seeks to justify its oppressive actions.
Read More: Trudeau's soul sister is gone! Is the Canadian PM next?
No Privileges Given 
They have also been stripped of basic privileges like laundry access and proper healthcare for their health issues and allergies, they endure inhumane conditions while their oppressors continue to drag out the process, setting their court appearance for 2024 – a cynical maneuver to keep the truth buried.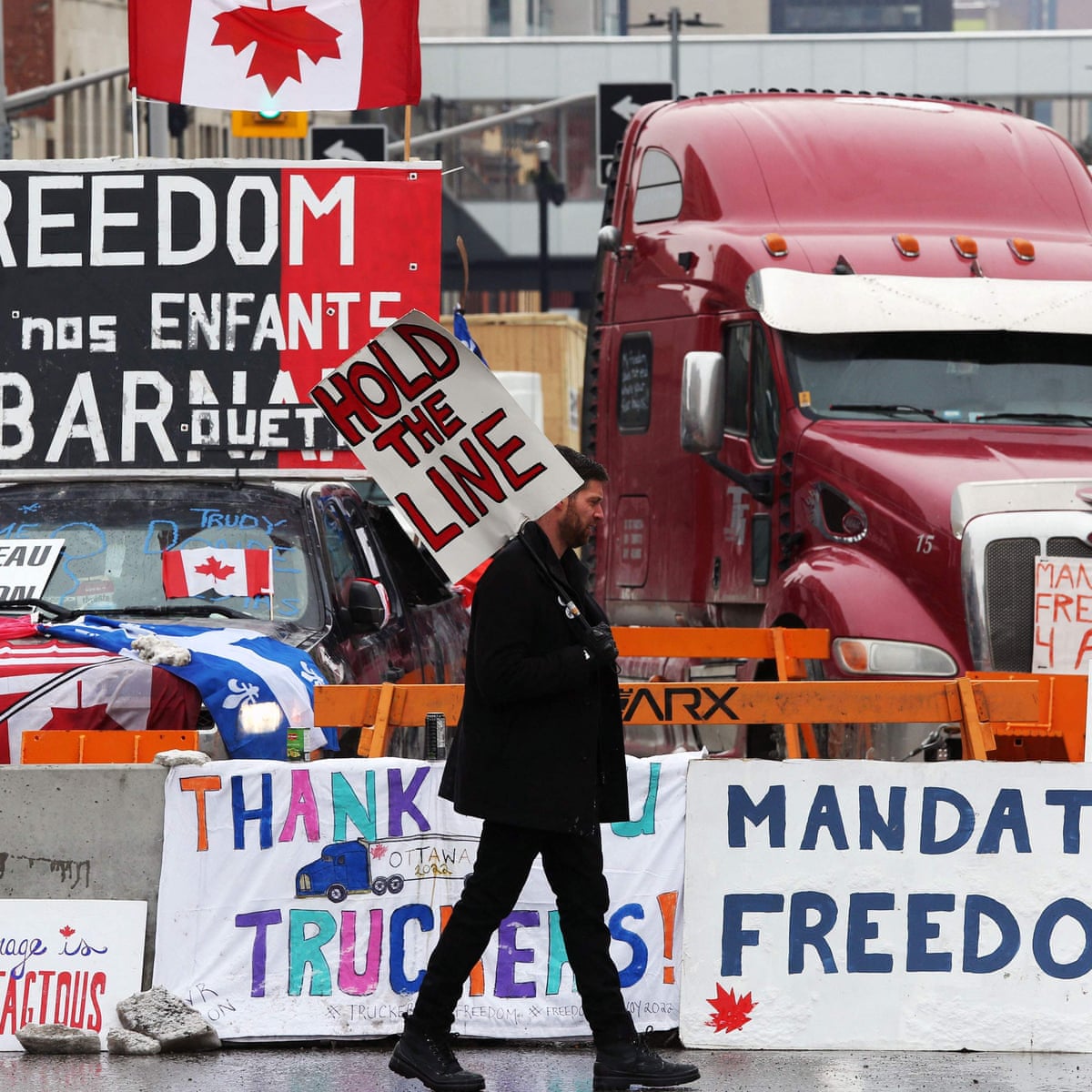 What's even more disheartening is the deafening silence from Canada's major media outlets – CBC, CTV, and Global News – institutions that were once the guardians of truth and democracy in Canada. But when liberal money flows, journalistic integrity takes a backseat, and the plight of these oppressed individuals is conveniently swept under the rug.
Now, as you hear/ read these words, remember that this is not just a Canadian story. It is a tale of what happens when power goes unchecked and when leaders put their interests above those for which they were worn to serve. The struggle for justice and freedom is universal, transcending borders and demanding collective action.
Read More: After Truckers, Port Workers unleash their fury on Trudeau
Whether you're Canadian or not, the fight for justice belongs to all of us. Let us join hands and ensure that the darkness of tyranny is vanquished by the light of truth and courage. Trudeau needs to be given a scathing response for his tyranny. 
Watch More: