In the treacherous waters of international diplomacy, the war in Ukraine has become one of the most brutal conflicts of the 21st century, and its consequences could be far-reaching, even risking the specter of World War III. 
With severe sanctions against Russia and extensive support given to Ukrainian forces by Western nations, tensions have escalated to a breaking point. At the heart of this conflict lies the complex relationship between Russia and the United States. 
While Putin claims to seek the liberation of ethnic Russians in Eastern Ukraine, the West dismisses it as a mere lie. However, the US's interest in Ukraine is more than just a humanitarian concern; it has a much larger geopolitical agenda.
The Nixon Expose 
Ukraine has been a target for the US for over three decades, with ambitions to weaken Russia's influence in the region. This is not our claim, this is Richard Nixon's own words. 
A month before he died in April 1994, former President Richard Nixon wrote a letter to then-President Bill Clinton offering what Clinton later called "wise counsel, especially about Russia." The contents of that letter have now been declassified by the Clinton presidential library and appear prophetic.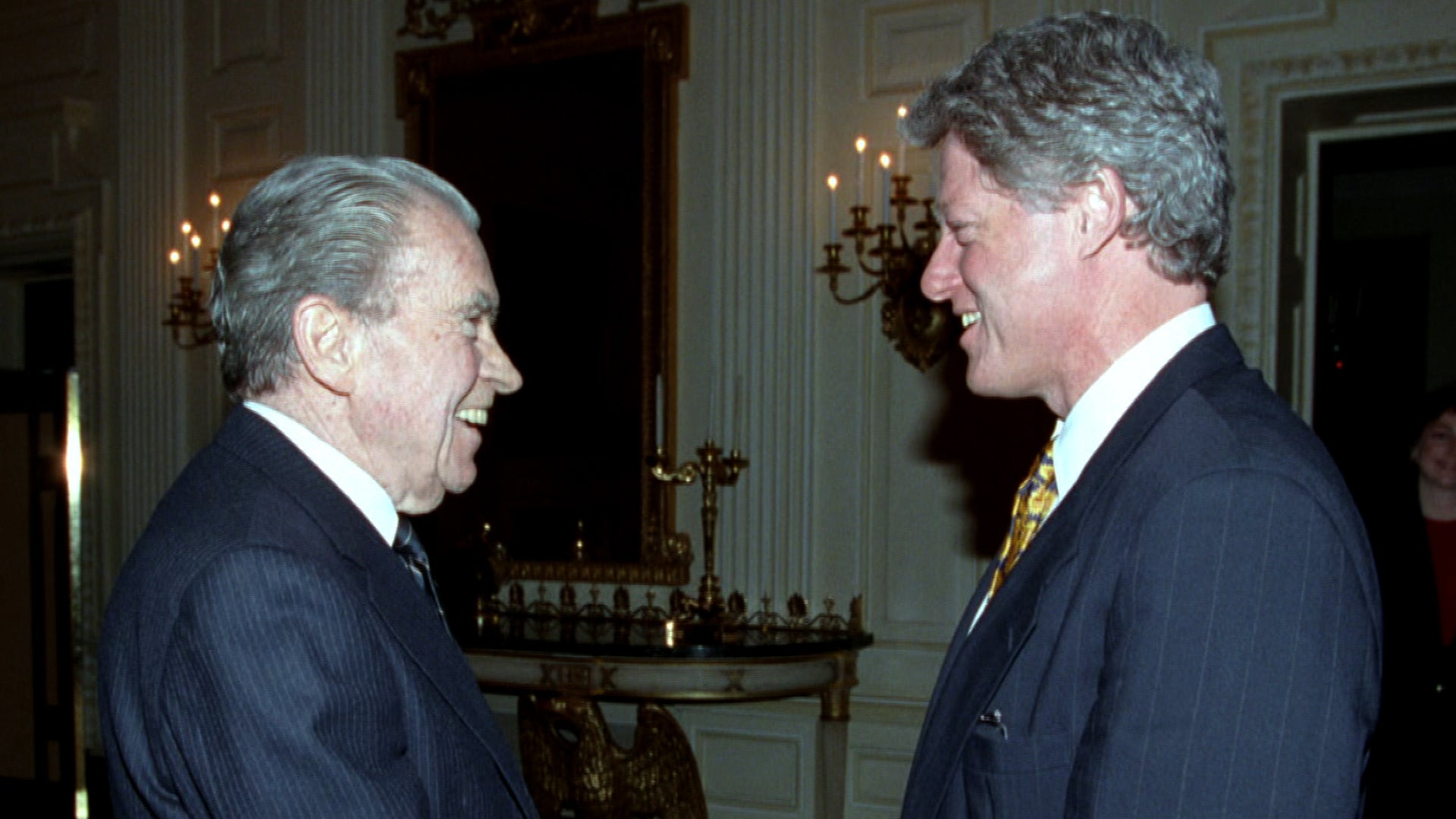 The Watergate famous Nixon warned that relations between Russia and Ukraine are highly explosive and so, the US should keep strengthening American diplomatic representation in Kyiv and Moscow to safeguard American interests. 
Recognizing the gravity of the situation, Nixon emphasized that the preservation of political and economic freedom in Russia was of paramount importance and would be a key foreign policy challenge for the remainder of the century. 
He warned Clinton that the fledgling democracy under former Russian President Boris Yeltsin was at risk, based on his observations of the situation in Russia. 
With this concern in mind, Nixon urged Clinton to proactively foster relationships with potential successors to Yeltsin, to safeguard American interests in the region.
Read More: Was Putin Established by Yelstin Deliberately to Stop NATO's Expansion?
Putin's Rise to Power 
Unfortunately, sorry fortunately Clinton's administration failed to protect those interests as NATO's meddling in the Balkans and the breakup of Yugoslavia sent a clear message to Yeltsin that the US had ulterior motives.
As a result, Yelstin already embarked on a mission to stop this expansion and so, Putin emerged as a formidable force against NATO's expansion. 
Immediately after becoming President, Putin fiercely safeguarded Russia's interests, derailing NATO's plans in Georgia and effectively opposing the alliance's enlargement. 
Putin's presidency effectively halted the potential conflict in Ukraine for three decades. Had the conflict erupted under Yeltsin's rule, the outcome would have been far more unpredictable and chaotic.
While Ukraine's struggle for sovereignty remains a serious concern, the US's long-term agenda in the region cannot be ignored. The friendship between Zelensky and Biden is built on shared goals that might not be in Ukraine's best interests alone. 
Zelensky, a pawn in the larger geopolitical game, follows the desires of deep-state leaders in Ukraine and the US. Biden adheres to the same script, pledging significant military and financial aid to Ukraine under his guidance.
Read More: There is a country called Georgia. It could be greater Russia very soon
As the situation in Ukraine continues to unfold, the risk of escalation remains high. Putin's opposition to NATO's expansion and the US's historic interest in Ukraine have contributed to the current state of affairs. Whether the conflict will be contained or lead to further escalation is uncertain, but one thing is clear—Putin's actions have effectively thwarted the US's 30-year-old dream of weakening Russia through Ukraine.
Watch More: