Canada has undertaken noteworthy endeavors to engage with Caucasians, driven by an interest in clinging to the untapped reserves within Nagorno-Karabakh. 
While Canada's newfound alignment with Armenia marks a departure from its unspoken NATO stance favoring Azerbaijan, it remains uncertain whether this support will persist in the future too. 
According to media reports by several Canadian media portals, the Azerbaijani foreign minister has directed his ire against his Canadian counterpart, Melanie Joly. Allegedly, Joly referred to the disputed area as 'Artsakh,' a term utilized by Armenia to assert its territorial rights in Nagorno-Karabakh.
Azerbaijan has expressed its displeasure, urging Canada to refrain from these provocative declarations and to uphold its sovereignty. 
Aykhan Hajizada, spokesperson for the Azerbaijani ministry, denounced Canada's position, asserting that such rhetoric obstructs the pursuit of harmony and stability within the region.
Canada is helping Armenia 
In a noteworthy shift, Canada has recently directed attention towards Armenia. Notably, Canadian Foreign Minister Mélanie Joly's impending presence at the inauguration of a new embassy in Yerevan, scheduled for September, signifies a tangible engagement.
Additionally, Canada's unprecedented involvement in the EU Mission in Armenia (EUMA) as the first non-EU participant, with its focus on unarmed observation along the Armenia-Azerbaijan border, signifies an abrupt transformation in its priorities.
This comes in contrast to Canada's prior stance, which was perceived as indirectly aiding Azerbaijani actions against Armenia.
In 2020, Azerbaijan's deployment of Bayraktar drones, featuring Canadian technology, yielded a substantial advantage over Armenia. However, in 2021, Canada's acknowledgment of this technology transfer led to embargoes on Turkiye and a cessation of defense tech sharing.
Canada's response to Turkiye's actions was accompanied by stern warnings of serious ramifications, resulting in a surprising freeze of bilateral interactions.
Read More: Melanie Joly: a serial offender and the architect of Canada's terrible foreign policy
Also, Dealing with Azerbaijan? 
However, Canada now eyes the resumption of defence tech sharing with Turkiye. The disclosure of ongoing negotiations for resuming technology exports at the NATO summit in Vilnius was confirmed by Canada itself.
Turkiye's religious animosity with Armenia has driven its unwavering backing for Azerbaijan, as demonstrated during the 2020 clashes that even drew alarm from global heavyweights like the US.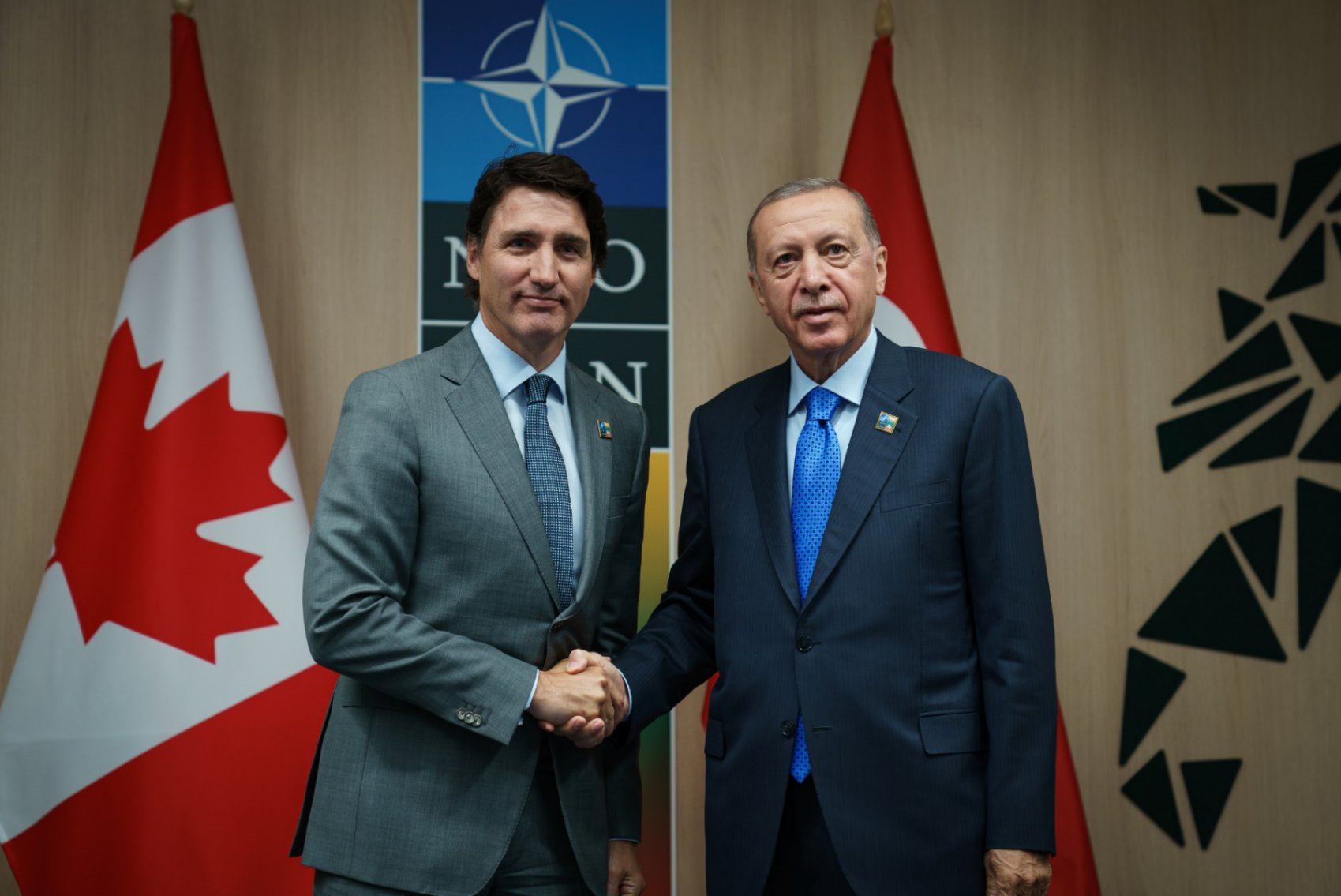 Should Canada choose to reengage in defense technology collaboration with Turkiye, a concerning outcome arises: the substantial risk of Canadian technological advancements once more finding their way into the arsenal of Azerbaijan.
Canada is keen to collaborate with Turkiye. This flip-flop stance raises concerns about inadvertently bolstering Azerbaijan's military capabilities.
Despite Canada's vocal stance on Armenia's territorial integrity, its calls for defense tech sharing prompts skepticism.  
Read More: Azerbaijan's appetite for war with Armenia could soon make the country bankrupt
The present situation, marked by friendly overtures towards Armenia while concurrently pursuing diplomatic relations with Turkey, merits careful examination.  A comprehensive assessment of Canada's foreign policy is need of the hour.
Watch More: