The Canadian diet may soon witness a transformation, with Prime Minister Trudeau contemplating the promotion of cricket-based food products. Yes, Canadian Prime Minister Justin Trudeau now has a solution to the country's hunger problem. However, he might compel you to gobble up crickets. 
A recent report from the Canadian Taxpayers Federation (CTF) sheds light on the federal government's substantial spending on cricket-related food subsidies. 
Franco Terrazzano, CEO of the Canadian Taxpayers Federation, has raised serious questions regarding the wisdom of subsidizing insect-based snacks in a time of mounting inflation. The government's allocation of $420,023 towards cricket-related initiatives since 2018 has ignited concerns.
Terrazzano is now urging Prime Minister Trudeau to exercise prudence and not impose additional financial burdens on taxpayers. The CTF has compiled a list of government contracts and agreements with cricket processing firms, highlighting the growing significance of this issue in the Canadian fiscal landscape.
Crunching the Numbers: Federal Funding for Cricket-Based Foods
In recent years, there has been a notable uptick in federal funding allocated to insect-based food initiatives in Canada. A prominent example is ActuallyFoods, a Canadian brand under Entomo Farms, which proudly features Organic Cricket Flour as one of its key ingredients. This brand has introduced a range of cheese puffs made from crickets, emphasizing their nutritional benefits.
Federal funding extends beyond this brand. Montreal-based NAAK Inc. received substantial subsidies totaling $171,695 over a span of five years. Various companies, including NAAK, Entologik, Prairie Cricket Farms, Gaia Protein, and Casa Bonita Foods, have ventured into the production of cricket-based food products. 
While primarily directed towards pet food, a portion of these funds is designated for the development of cricket-based human consumption products. 
The Canadian federal government's steadfast commitment to promoting cricket-based foods might strike many as peculiar, even somewhat irrational. 
Read More: Even food banks are going bankrupt in Canada now, and the consequences will be disastrous
Government's Peculiar Priorities: Insects Over Food Supply Chains
However, this unusual trend is rooted in a larger theory that emphasizes the need for a shift in dietary preferences, largely driven by concerns over the environmental impacts of conventional factory farming practices.
Noteworthy articles in mainstream media outlets have highlighted this cricket craze. The Toronto Star, for instance, published an article titled "Tech update: Combating food insecurity with AI and crickets, and Canada's top AI ventures," shedding light on the role of companies like Aspire Food Group.
Furthermore, the Daily Mail ran a piece titled "Scientists plan to feed primary school children crickets and mealworms to make the UK greener," while a December Bloomberg article proclaimed "Crickets, Mealworms, and Grasshoppers Are Human Food, EU Says," underlining insects as a viable protein source to counterbalance traditional animal meat consumption. 
Read More: Food Banks are failing to fix the chronic hunger of Canada
Trudeau's Dubious Solution to the Hunger Crisis
The specter of crickets and other insects being considered as potential food sources for the public due to food shortages, whether intentional or not, looms large in Canada. This phenomenon is not without basis, as Canada faces a mounting food shortage and insecurity crisis, compounded by an unsettling degree of economic instability marked by fluctuating inflation rates.
Recent data underscores the severity of the issue. A national report by Community Food Centers Canada (CFCC) titled "Sounding the Alarm" has unveiled a staggering poverty rate of one in five among single Canadian adults of working age. This figure surpasses the national average and illuminates the dire circumstances faced by single adults who grapple with disproportionately high poverty rates.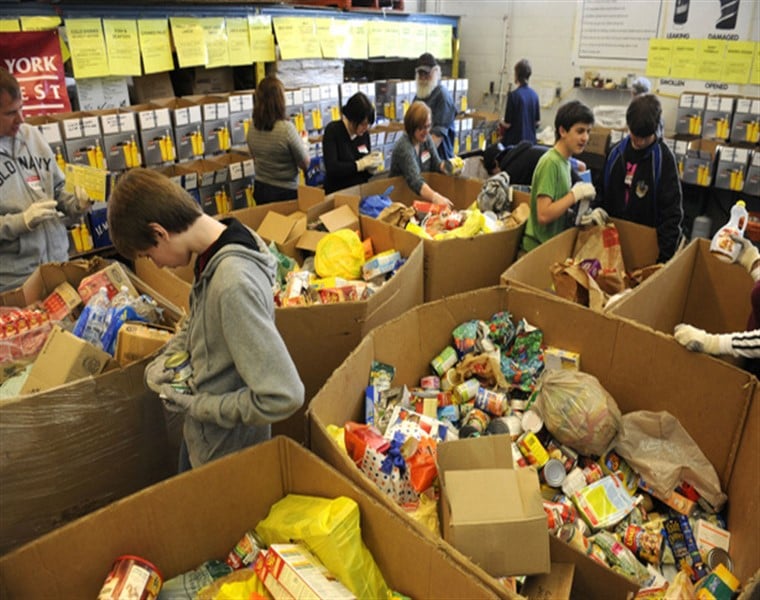 Adding to the grim picture, the utilization of food banks in Canada reached historic highs in March 2022. In 2021, a disconcerting 15.9% of households, representing approximately 5.8 million individuals across Canada's provinces, found themselves contending with insecure or inadequate access to food. 
Notably, these statistics may be even more alarming in Canadian territories, particularly in Nunavut, where a 2018 assessment revealed a staggering food insecurity rate of 57%. 
Read More: B.C. was the first province to legalize drugs in Canada. The Results are ghastly
Canada's food shortage is undeniable, leading to the disturbing normalization of insect consumption. However, Trudeau's response is nothing short of absurd. Instead of prioritizing the repair of food supply chains, his focus on promoting insect consumption is a misguided and laughable approach to a serious crisis. 
This move reflects a failure of leadership and a disconnect from the real issues faced by Canadians. It's a baffling choice that leaves many questioning his ability to address the nation's pressing problems effectively.
Watch More: