Ukraine has formulated a plan to counter Russia's dominant position in the global uranium market. According to a media report, Energy Minister German Galushchenko stated the intention to boost domestic uranium production to challenge Russia's influence in the nuclear fuel market.
Galushchenko expressed concern over Russia's substantial control over the global uranium market and its numerous contracts with international companies. 
This, he said, poses a significant hindrance to Western countries imposing new sanctions on Russia. Strategy of Ukraine involves both displacing Russia from this market and increasing uranium production within its borders.
Furthermore, Ukraine is collaborating with various entities, notably Canada-based CAMECO, to achieve these goals. In a recent development, Ukraine sent CAMECO its initial batch of uranium extracted at the Eastern Mining and Processing Plant (EMPP) in Dnepropetrovsk Region, the sole Ukrainian facility dedicated to mining and processing this material.
Ukraine's Vow: Bring Down Russia's Uranium Empire 
Ukraine's recent plan to challenge Russia's dominance in the global uranium market is particularly noteworthy in light of Russia's robust uranium exports, despite Western isolation stemming from its invasion of Ukraine. 
Trade data and experts reveal that Russia managed to sell approximately $1.7 billion worth of nuclear products to companies in the United States and Europe.
This occurred while Western nations imposed stringent sanctions on Moscow, primarily targeting key Russian commodities such as oil, gas, vodka, and caviar due to the 2022 invasion of Ukraine.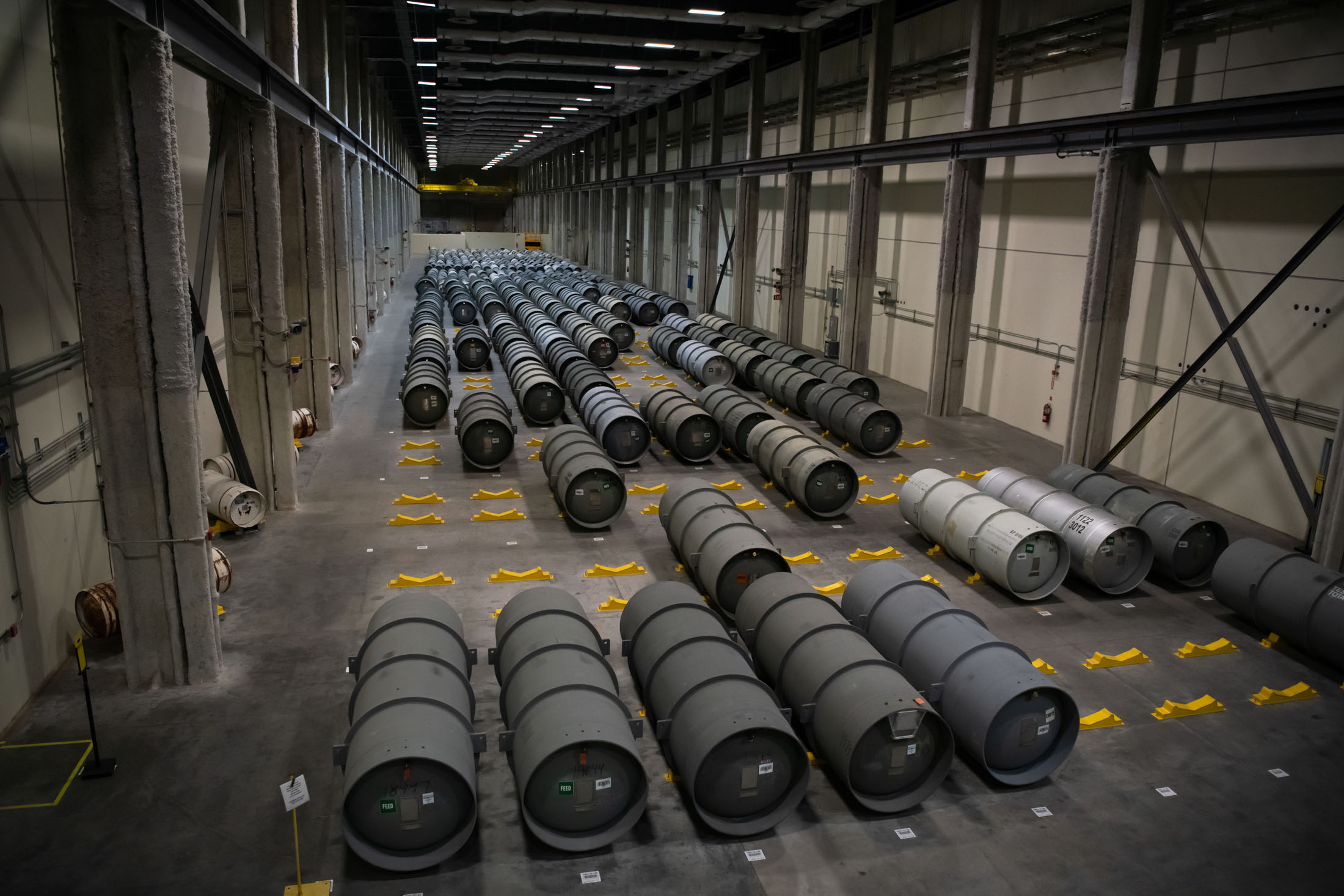 Notably, a significant number of the 30 countries operating nuclear energy plants, comprising around 440 facilities, rely on radioactive materials imported from Russia's state-owned energy corporation, Rosatom, and its subsidiaries.
Rosatom, a global leader in uranium enrichment, ranks third in uranium production and fuel fabrication, as stated in its 2022 annual report. 
According to Rosatom, its subsidiaries exported approximately $2.2 billion worth of nuclear energy-related goods and materials last year, although the Royal United Service Institute, a London think tank, suggests this figure may be considerably larger due to the challenges in tracking such exports.
Read More: Shocking: US's nuclear might is heavily dependent on Russia
No Sanctions Here: Inside Russia's Uranium Exports 
Western nations' tolerance of Russia's uranium exports is indeed perplexing, driven by their own significant reliance on Russian uranium. In 2022, European Union (EU) countries imported Russian nuclear industry products, including nuclear fuel, compounds, and reactor parts, valued at €720 million. This marked a 22% increase from the previous year, as per Eurostat data cited by Forum Energii.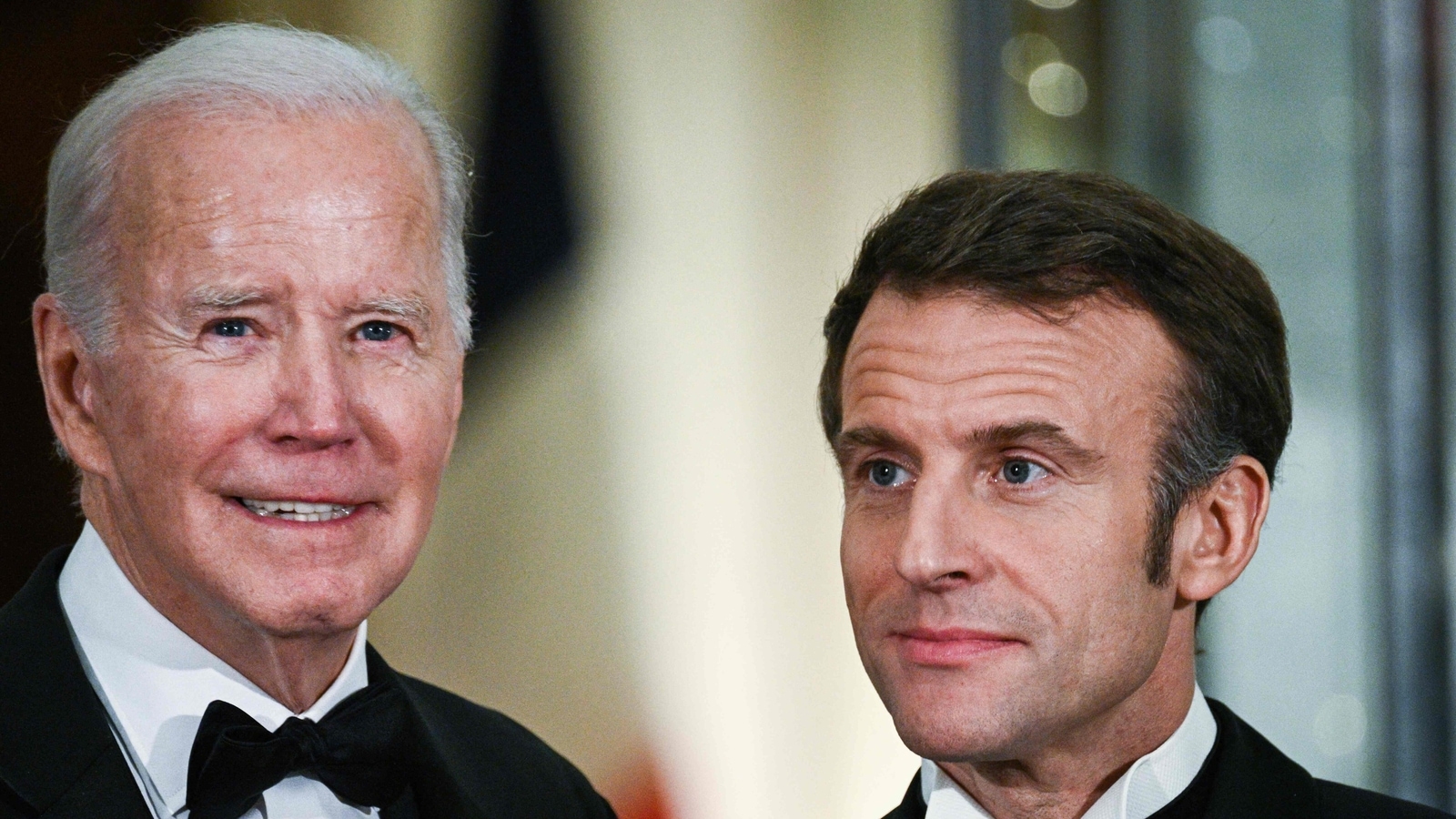 France stands out as the leading importer of "Russian nuclear industry products," with imports totaling €359 million in 2022—a staggering 250% surge compared to 2021. Meanwhile, the United States, astonishingly, contributed an estimated $200 million to Russia for uranium imports.
Russia maintains its position as the world's primary supplier of enriched uranium.
Mission Impossible: Ukraine Will Fail Terribly 
And so, Ukraine's ambition to challenge Russia's nuclear dominance faces significant hurdles. Western nuclear machinery and reactors are primarily designed to function optimally with Russian uranium. Altering or overhauling these systems to accommodate alternative sources could be a time-consuming process spanning several years. 
Furthermore, the feasibility of Ukraine's plan to diminish Russia's nuclear power is questionable. Western allies may not readily permit Ukrainian uranium imports, and even if they do, it's doubtful whether Ukraine can meet their demands.
Russia holds a distinct advantage in uranium reserves, significantly surpassing Ukraine in this regard. This resource disparity translates into Russia's superior uranium production capacity. Russia also boasts advanced uranium mining and processing technologies and a well-established industry infrastructure, necessitating substantial investment for Ukraine to catch up.
Additionally, Russia's larger and more diversified economy affords it greater resources and resilience within the uranium production sector, rendering Ukraine's endeavor to challenge Russia's nuclear might an uphill battle.
Read More: Russia can destroy USA's nuclear energy ambitions in the blink of an eye
President Zelensky's plan to challenge Russia's nuclear dominance appears impractical and reliant on hype alone. Its realization hinges on Western assistance, which remains uncertain given the existing dynamics and Western dependence on Russian uranium. As it stands, the likelihood of this plan coming to fruition appears exceedingly slim.
Watch More: