Potential coup in Georgia: Amid global sanctions imposed on Russia for its recent invasion of Ukraine, Georgia stands out as an exception due to its reluctance to join the punitive measures. Georgia, previously invaded by Russia, has opted to abstain from Western sanctions under the leadership of Prime Minister Irakli Garibashvili. This decision has raised concerns, with Ukrainian President Volodymyr Zelensky deeming it immoral and igniting discussions of a potential coup in Georgia.
Georgia's national security agency has alleged the discovery of a Ukrainian-backed plot aiming to overthrow its increasingly pro-Russian government. This revelation comes just ahead of a crucial verdict regarding Georgia's longstanding application to join the European Union.
Georgia: Pro-EU Politicians and Coup Allegations
In a briefing, Bacha Mgeladze, deputy director of Georgia's State Security Service's counterterrorism unit, claimed that the conspirators were preparing to destabilize the government, anticipating a negative EU opinion on their membership bid in October. Despite lacking concrete evidence, Mgeladze implicated several senior opposition politicians associated with the jailed former President Mikheil Saakashvili, along with Kyiv's deputy head of military intelligence.
He suggested that volunteers from the Georgian Legion, currently engaged in fighting against Russia in Ukraine, would play a role in orchestrating a scenario similar to Ukraine's 2014 Euromaidan revolution, ultimately driving Georgia towards European integration. These allegations have exacerbated tensions between Georgia and Ukraine and fueled suspicions of Georgia's government drifting closer to the Kremlin's influence.
"The decision to name key officials in President Zelenskyy's military as coup leaders will undoubtedly deepen the rift which already exists between the two governments, and confirm widely held suspicions that the current Georgian government is quickly backsliding into the grip of the Kremlin," David Kezerashvili, an opposition politician who served as Saakashvili's defense minister during Russia's 2008 invasion of Georgia, told POLITICO.
Read More: US is planning a coup in Georgia. The first step has already been taken
Tensions Between Georgia and the EU
Georgia's latest unfounded allegations are just one episode in an ongoing series of disputes with the EU. Recently, the Georgian government initiated impeachment proceedings against its president due to her diplomatic visits to European states, while Western diplomats criticized the lack of security at an LGBTQ+ event in Tbilisi during the summer.
Georgia's constitution outlines ambitions to join both the EU and NATO. However, concerns have arisen regarding the populist Georgian Dream party's regression on human rights and civil liberties. Consequently, Brussels decided not to grant Georgia candidate status last year, despite offering the same status to Ukraine and Moldova. Instead, the EU provided a list of 12 essential reforms for Georgia to implement.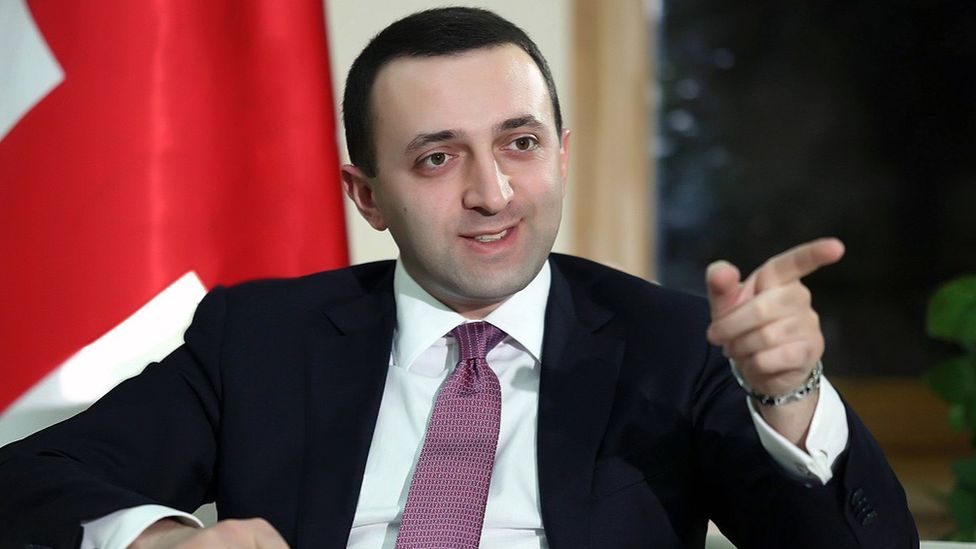 During a recent visit to Tbilisi, the EU's top diplomat, Josep Borrell, acknowledged Georgia's efforts but emphasized the need for further actions. He stressed the importance of timely decisions for Georgia's future and encouraged the country's authorities to seize the opportunity presented.
Georgia's decision not to impose sanctions on Russia following the Ukraine invasion has sparked concern and curiosity. This choice appears rooted in a desire to avoid antagonizing Russia and seize potential trade opportunities, underscoring the nation's economic dependence on its neighbor. Nevertheless, this ambiguity in Georgia's foreign policy has left Western leaders frustrated. Georgia's historical oscillation between Western and pro-Russian stances complicates the situation.
The current Prime Minister, Irakli Garibashvili, leans towards a pro-Russia stance, causing friction with the West, and possibly motivating efforts to remove him from power. Conversely, former President Mikheil Saakashvili's resurgence in media attention suggests Western backing for a regime change, reflecting Western interests in influencing Georgian politics.
NATO's Influence and Protests
In recent times, Georgia has witnessed protests reminiscent of Ukraine's 2014 Euromaidan movement, marked by anti-NATO sentiments and a strong desire for EU integration. These protests have stirred controversy, with Georgian Prime Minister Irakli Garibashvili accusing Western nations and Ukraine of deliberately fomenting unrest. He specifically criticized Ukrainian President Vladimir Zelensky for allegedly inciting mass protests in Tbilisi, Georgia, attributing the turmoil to Georgia's controversial foreign agents' law.
To counteract foreign interference in its politics, Georgia introduced two laws, sparking widespread opposition and unrest. Western leaders have expressed support for these protests, which further strains Georgia's relationship with its government. Garibashvili's accusations center around Ukraine's role in creating a "second front" against Russia, echoing NATO's discussions about opening new fronts.
Read More: The secret pact between Georgia and Russia is finally bearing fruits
Garibashvili's pro-Russian stance clashes with Western interests, possibly prompting efforts to remove him from power and promote a regime change under the influence of figures like former President Mikheil Saakashvili.
Watch More: