Canadian Prime Minister Justin Trudeau has chosen to pursue a bilateral trade agreement with Ukraine, rather than India. Trudeau appears to be convinced that this move will somehow result in embarrassment for India.
This newly signed free trade agreement with Ukrainian President Volodymyr Zelensky is presented by Trudeau as a means to enhance opportunities for Canadian businesses in Ukraine's post-conflict economic recovery. 
Trudeau asserted, "We've just signed the modernized Canada-Ukraine Free Trade Agreement. A deal for the future of both nations" 
This deal supports long-term security, stability, and economic development in Ukraine – and helps ensure high-quality market access for Canadian businesses participating in Ukraine's economic recovery."
Furthermore, Canada anticipates that Ukrainian exports to Canada will increase shortly, which is expected to benefit the Canadian economy. 
Ukraine is better: Trudeau after Indian Escalation 
Examining the current situation, it's somewhat perplexing that Canada views a Free Trade Agreement (FTA) with Ukraine as more advantageous than engaging with what is soon to be the world's fourth-largest economy. 
This perspective might be rooted in the strained relations between Canadian Prime Minister Justin Trudeau and India, primarily due to India's perceived slight at the G20 summit and the unfortunate incident involving Khalistani activist Harjit Singh Nijjar.
Trudeau's attempt to implicate India in foreign interference was met with skepticism on the international stage, even receiving criticism from the Five Eyes alliance. Furthermore, Trudeau's actions have made him a target of ridicule on social media platforms.
Read More: India's Modi government publicly shames Trudeau for murdering democracy in Canada
No Thanks: India severs ties with Canada 
As a firm response to Trudeau's allegations, India has taken significant steps to distance itself from Canada, with the suspension of visa services being a notable escalation. Trudeau has found himself in a challenging position, now seeking cooperation with India, but the situation appears to have deteriorated significantly.
The situation's repercussions must be considered carefully. Criticism of Trudeau may please some Canadians, but there's a significant financial concern. A worsening situation with India could result in substantial economic losses for Canada, potentially in the billions. 
The potential consequences of the deepening rift between India and Canada extend beyond diplomatic relations, with significant economic implications. 
Accumulating the Loss: Canada stands at a Billion dollar loss 
In 2022, the India-Canada export volume stood at approximately $8 billion, with Canada earning $4 billion in revenue. However, as the rift escalates, it is highly likely that this export volume may suffer.
Key Indian exports to Canada include medicines, garments, diamonds, chemicals, gems and jewelry, seafood, engineering goods, rice, and electrical equipment. Exporters are concerned that certain sectors, notably engineering goods such as iron and steel products and machinery, could be particularly impacted.
Ajay Sahai, Director-General and Chief Executive Officer of the Federation of Indian Export Organizations (FIEO), has expressed apprehension, stating that while the impact on trade may not be immediate, it could be significant, emphasizing the importance of addressing this national concern.
And he is not wrong though. On the investment front, Canadian pension funds have poured over $45 billion into India, making it the fourth-largest recipient of Canadian foreign direct investment (FDI) globally by the end of 2022. These investments span sectors like infrastructure, renewable energy, technology, and financial services.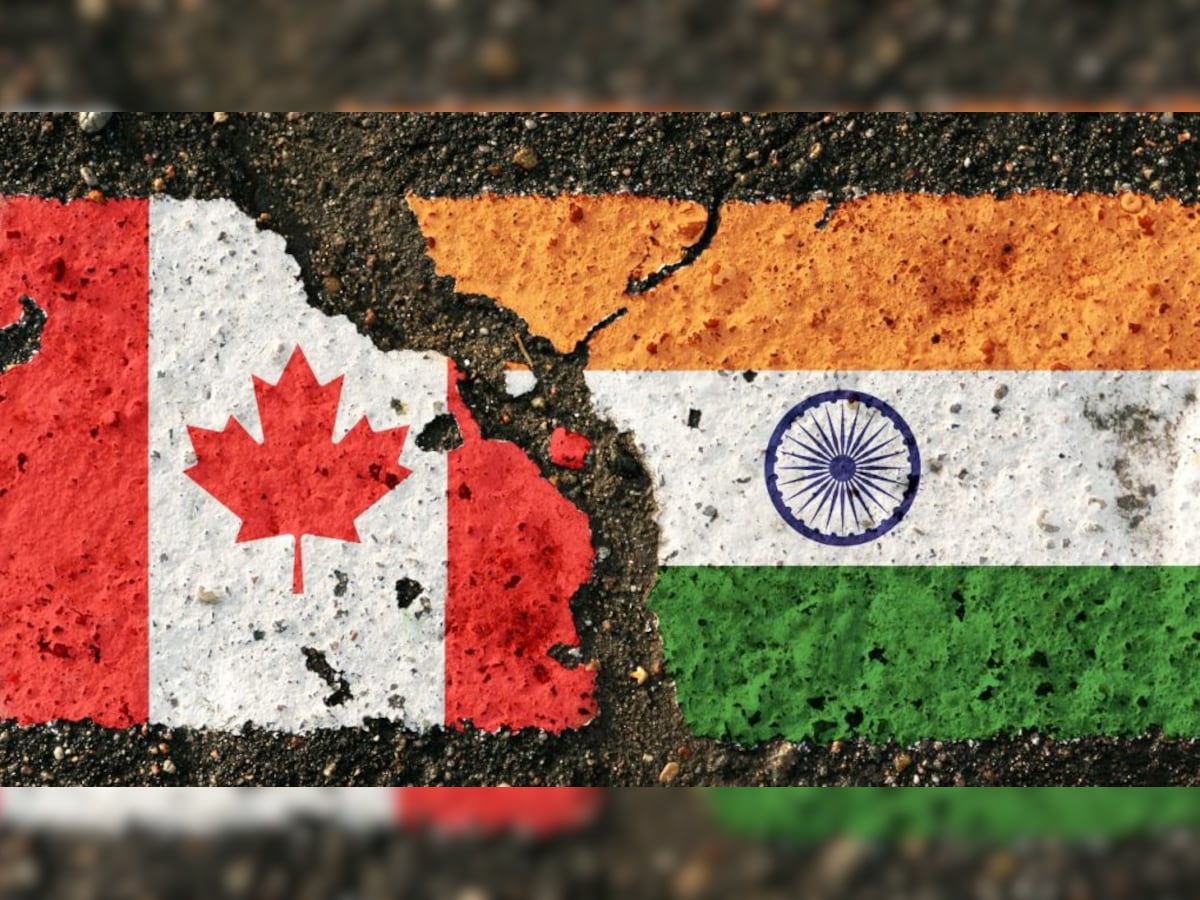 Notably, the Canada Pension Plan Investment Board (CPPIB) invested $1.1 billion in India Grid Trust in 2022, and the Ontario Teachers' Pension Plan (OTPP) invested $370 million in Greenko Energy in 2021.
The potential rejection or revocation of these investments by India could result in significant losses, including sunk costs, asset depreciation, and foregone future revenue. 
Additionally, operational disruptions could occur if Canadian businesses with ongoing operations in India, such as manufacturing facilities or offices, face challenges like supply chain interruptions, employee layoffs, and the need to divest assets quickly.
Moreover, over 600 Canadian companies, including prominent names like Bombardier and SNC Lavalin, have established a robust presence in India with investments exceeding $3.6 billion. If these operations were suddenly halted, it could have severe repercussions for the already fragile Canadian economy.
The cumulative potential loss, in the event of a complete severance of all economic and business ties by India, would amount to approximately $52.6 billion. This calculation accounts for both the total trade volume of $4 billion and substantial investments, comprising $45 billion in pension funds and $3.6 billion in company-based investments. 
It's important to note that this estimate may vary depending on any targeted embargoes or sanctions imposed, but nonetheless represents a substantial economic setback for Canada.
Read More: India Threw Out Canadian Diplomat in Flat 4 Mins
With escalating tensions between the two nations, the outcomes for trade, investment, and people-to-people connections hang in uncertainty. The global community keenly observes these developments and their potential repercussions on the larger India-Canada relationship. It would be prudent for Trudeau to acknowledge the gravity of the situation and the potential for further deterioration.
Watch More: