The Arctic region, shrouded in mystery, holds strategic importance for nations like the US, Canada, and Russia, thanks to its vast lithium deposits. As the world embraces electric vehicles (EVs), lithium has become pivotal. Russia, with its growing Arctic presence, is poised to impact the EV landscape significantly.
Russia's Lithium Quest
Russia is making a strategic move into lithium production, particularly in the Arctic region, aiming to become a prominent global producer of this crucial resource. The head of the business department at Rosatom subsidiary TVEL, Mikhail Metyolkin, disclosed plans to extract 45,000 tons of lithium annually from the Kola Peninsula deposit. This output will satisfy domestic demand as Russia pushes to join the ranks of leading lithium producers. Polar Lithium, a joint venture with Norilsk Nickel, is poised to drive this initiative.
The global demand for lithium is surging, given its pivotal role in manufacturing lithium-ion batteries, essential for various consumer electronics and electric vehicles. These batteries are integral to transitioning to a fossil fuel-free economy, as acknowledged by the UN. Russia's extensive reserves of base materials for lithium-ion batteries position it favorably.
Metyolkin anticipates the launch of lithium extraction at multiple deposits and the development of full-cycle processing plants in Russia. 
Read More: Russia's 'Arctic Might' was a speculation until now, today on it's a reality
The White Gold Rush
Lithium has gained immense importance due to the global shift toward electric vehicles (EVs). The growth of the EV market is driven by efforts to combat climate change and reduce greenhouse gas emissions. EVs produce no tailpipe emissions, contributing to cleaner air and lower emissions, aligning with government climate goals.
Lithium-ion batteries, the primary energy storage technology in EVs, also find applications in renewable energy storage, aiding the transition to cleaner energy sources like wind and solar. These batteries help store excess renewable energy for future use, supporting energy sustainability.
Advancements in lithium-ion battery technology enhance energy density, reduce costs, and extend battery life, making EVs more appealing to consumers. Governments recognize the potential for more efficient urban transportation, reduced congestion, and improved air quality through sustainable EV transport.
As EV adoption continues, securing a stable lithium supply becomes a priority for nations embracing this transformative trend.
Russia's arctic might already becoming a reality
The Arctic, a once enigmatic land of ice and intrigue, is now at the center of a geopolitical tug-of-war, with Russia emerging as a dominant player. This icy expanse, captivating and mysterious, is more than just a pristine wilderness; it holds strategic value for nations like the US, Canada, and Russia.
Beneath the frozen surface lie vast reserves of oil, gas, and untapped resources like the white gold-Lithium. Additionally, as the ice melts due to climate change, the Arctic becomes an attractive shipping route that could connect the Atlantic and Pacific, potentially saving considerable transportation costs.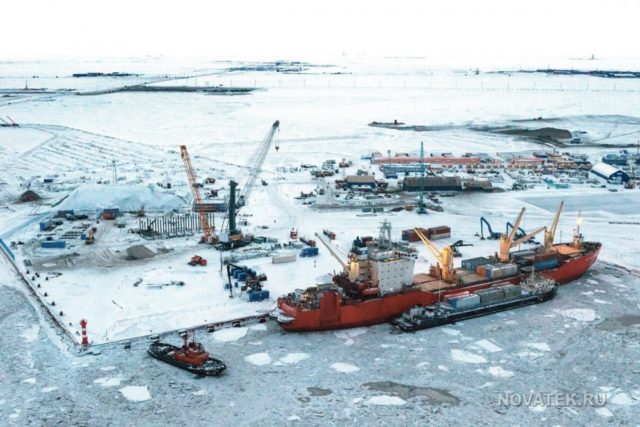 Read More: Canada may lose the Arctics to its own allies in the coming 10 years
The Arctic's increasing accessibility due to melting ice has intensified international competition for control over this resource-rich region, involving key players such as the US, Canada, and Russia. While Russia claims ownership of the emerging Sea Route, the US and Canada advocate for its international status, heightening tensions in the battle for Arctic dominance.
From Ice to Riches
Russia is strategically positioning itself to secure a stable supply of lithium, a critical mineral used in lithium-ion batteries for electric vehicles and other applications. The country's plans entail achieving lithium self-sufficiency by 2030, with the initial project set to launch by 2026.
Several lithium mining projects are in progress across Russia, with a joint venture between Nornickel and Rosatom's mining division (Polar Lithium) leading the development of the Kolmozerskoye deposit. Discussions are also underway with Gazprom regarding lithium mining, and Halmek plans to implement a lithium project.
This strategic focus on lithium aligns with the global shift toward electric vehicles and renewable energy. By securing a domestic supply of lithium, Russia aims to reduce dependence on imports, promote economic growth, and tap into the expanding global lithium market.
Watch More: