French President Emmanuel Macron has announced the withdrawal of France's ambassador and troops from Niger in response to the recent coup that removed democratically-elected President Mohamed Bazoum.
This decision encompasses the return of French diplomats to France shortly and the cessation of military cooperation. Approximately 1,500 French troops will be withdrawn from Niger in the coming months, with the objective of a complete withdrawal by year-end.
The move to withdraw follows substantial pressure from military rulers and popular demonstrations in Niamey, the capital of Niger, where thousands of protesters, including those outside French soldier-occupied military bases, had been demanding the departure of French forces.
France Exits Niger: Yet Another Embarrassment
Niger has welcomed Macron's announcement, viewing it as a historic moment signifying the sovereignty of the nation.
This announcement marks a significant development and adds to France's diminishing influence in Africa. France, having faced challenges in the Sahel region, now witnesses a weakening grip on West Africa, exemplified by its exit from Niger. This withdrawal follows similar calls for French troops to leave its former colonies, Mali and Burkina Faso.
The events began unfolding on July 26th when Niger's military abruptly ousted President Mohamed Bazoum.
On that fateful day in 2023, a coup d'état took place as the presidential guard detained President Bazoum, and General Abdourahamane Tchiani, the commander of the Presidential Guard, declared himself the leader of a new military junta.
Read More: The Great African Coup Training Program: Made in the USA
Two Coups, One Message: Get Out West 
This coup marked Niger's fifth military coup since gaining independence from France in 1960 and the first since 2010.
The coup drew condemnation from the United States, France, and the West African regional bloc ECOWAS, which threatened military intervention against the junta. The Economic Community of West African States (ECOWAS) also imposed sanctions in response to the July coup. However, regional support for the military rulers led to a moderation of ECOWAS's stance and the reduction of certain sanctions.
As a result, President Bazoum found himself with no option but to yield power to Tchiani. Now, Tchiani is ruling Niger, whereas, Bazoum continues to be placed under house arrest.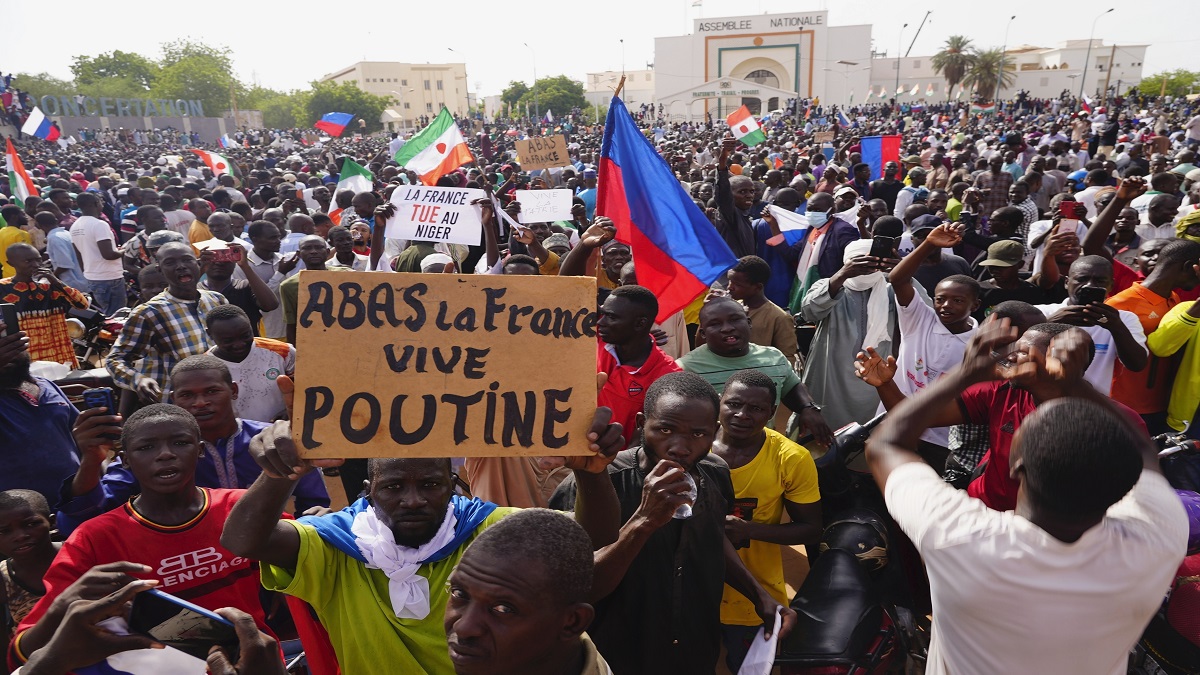 The coup stemmed from mounting discontent with President Bazoum and his close ties to Western powers, particularly French President Emmanuel Macron and US President Joe Biden. Accusations emerged that Bazoum had allegedly allocated Niger's Uranium reserves to these Western nations, to garner substantial support from NATO allies.
Following the events in Niger, a similar coup unfolded in Gabon, ending the 56-year-long Bongo dynasty's rule. This development surprised Western powers, who were already grappling with the Niger crisis.
Ali Bongo had enjoyed substantial support from France and the US, mainly due to Gabon's significant iron ore reserves. However, the situation has shifted, once NATO allies used to storm in to restore their puppets, now they are hesitant to jump in.
NATO Won't Intervene: Africa is the Clear Winner 
In 1964, when President Leon Mba of Gabon faced a military coup, then-French President Charles de Gaulle and the United States acted swiftly to deploy French troops and restore Mba to power. This intervention was motivated by Gabon's abundance of iron ore and other crucial mineral resources, making it a prized possession among the former French colonies.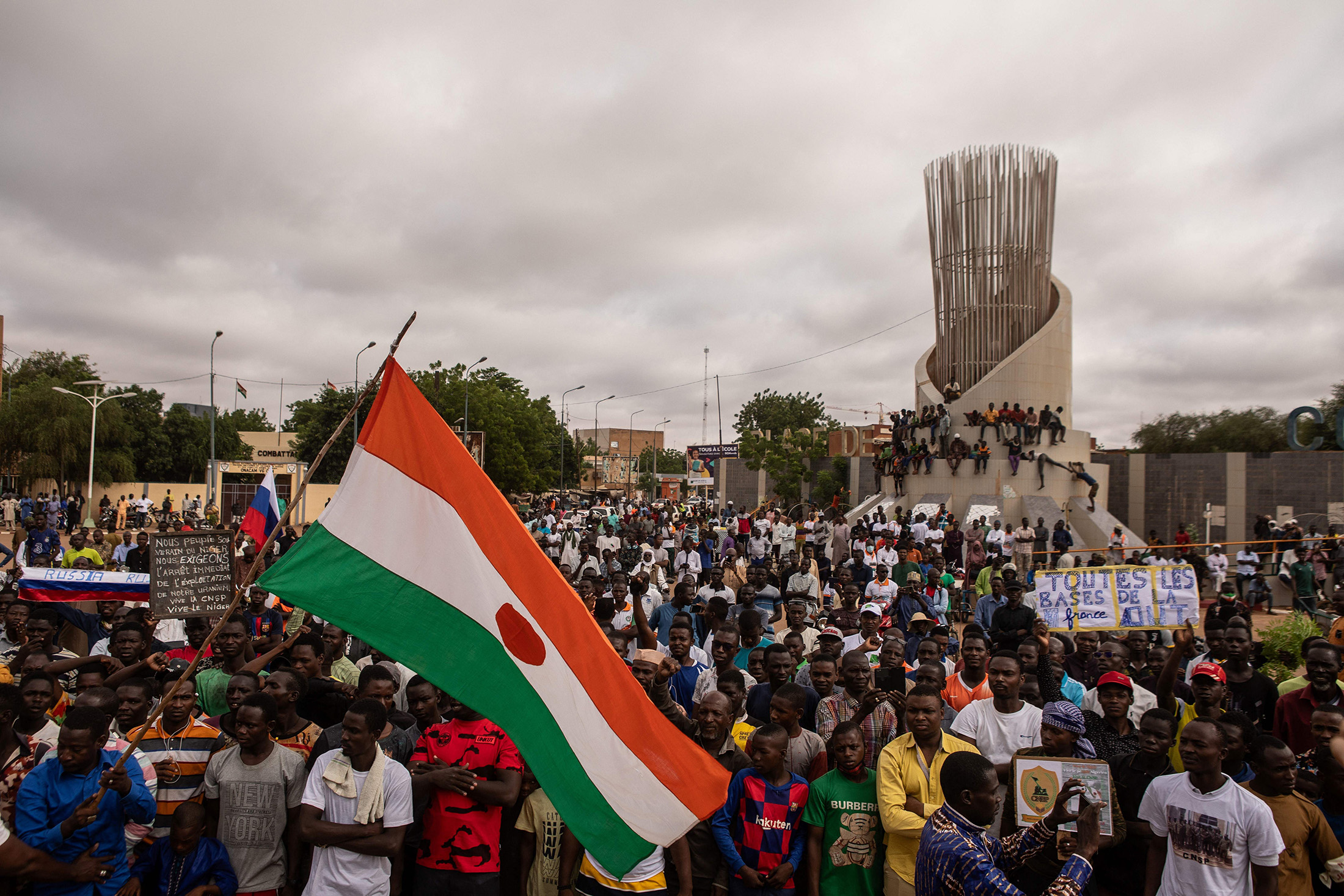 However, fast forward nearly six decades and another coup has unfolded in Gabon and even Niger. This time, there will be no French or American intervention to rescue the situation. This shift signifies the dwindling influence of Western powers in the region.
The recurrent trend of Western powers stepping back suggests a broader narrative. NATO allies, owing to their historical colonial ties and current authoritarian control, have inadvertently spurred African nations to assert their sovereignty.
Read More: As if the coup in Niger wasn't enough, Gabon Coup Catches West-Off Guard
The outcome appears to favor Africa in the power dynamic shift. As Western powers retreat, it becomes increasingly evident that the balance of influence is shifting towards African nations and a new multipolar world.
Watch More: