The PRO Party Czech Republic: The European political landscape is experiencing a notable surge in populism and conservatism. This trend, initiated in Italy with the rise of Giorgia Meloni and subsequently observed in France, Germany, and most recently in Slovakia with Robert Fico's victory, signifies a widespread phenomenon. 
Populism is on the rise due to growing public discontent stemming from the ongoing Ukraine war and Europe's deteriorating economic conditions. This shift reflects a broader sentiment among the populace, leading to increased support for political ideologies centered around populist and conservative principles.
In the Czech Republic, a notable shift in public sentiment is underway, challenging both their government's stance on Ukraine and its broader foreign policies. Similar to Germany's AfD, the Czech Republic is witnessing the rise of its own potent political force. 
New Power of Czech Republic: The PRO Party 
On September 16, Prague's Wenceslas Square saw approximately 10,000 protesters rallying under the banner of Pravo Respekt Odbornost (PRO), a group characterized by Western media as pro-Russian and anti-Western. 
Led by Jindrich Rajchl, a Czech attorney influenced by American conservatives like Donald Trump and Ron DeSantis, PRO's movement seeks to reject foreign dominance, tapping into a sentiment deeply rooted in Prague's national identity.
According to PRO and its supporters, the current Czech government is traitorous, allegedly manipulated primarily by forces in Washington and Brussels. Despite the country's recent political turbulence, which the present government was meant to address, Rajchl and PRO advocate for a national conservative platform, arguing it is the sole means to curb perceived excesses orchestrated by foreign powers. 
This growing movement reflects a significant paradigm shift in the Czech Republic's political landscape, mirroring the rise of populist and nationalist sentiments seen elsewhere in Europe.
The emergence of the PRO party in the Czech Republic signifies a significant political transformation catalyzed by the Ukraine war. Formerly non-existent, PRO has swiftly gained prominence, notably demonstrated by a single rally led by Jindrich Rajchl. 
Read More: Ukraine war pushes Poland and the Czech Republic towards a full-blown war
No Place for Liberalism: Czech's Rising Sentiment 
Their stance, rooted in national conservatism and populist ideals, stands as a viable alternative for disillusioned Czech citizens disenchanted with the ideals of Western liberalism. 
PRO's platform advocates a substantial increase in social services spending, including education, with proposals like introducing university tuition fees, albeit significantly lower than those in the United States. 
Despite not yet participating in elections, Rajchl expressed optimism about PRO's prospects. Internal polls suggest that the party hovers just above the critical 5% threshold required for parliamentary entry in the 2025 elections. 
Rajchl envisions leveraging his potential MP position to form alliances with other parties, such as the right-wing Freedom and Direct Democracy (SPD) or Andrej Babis' ANO, which currently leads in polls. However, conflicting reports complicate PRO's standing, with Politico's latest tracker indicating a support level of 2%, falling below the electoral threshold, while ANO maintains a strong position with 34%. 
This evolving political landscape underscores the dynamic and uncertain nature of the Czech Republic's upcoming elections, reflecting the country's shifting political tides.
Similar to AfD: The PRO's Approach 
The rise of Jindrich Rajchl and the PRO party in Czechia mirrors a similar trend seen in Germany with the AfD. Both parties are capitalizing on shared sentiments, challenging the existing political order. AfD in Germany, much like PRO in Czechia, has gained significant traction by vocalizing concerns about the Ukraine war and immigration policies.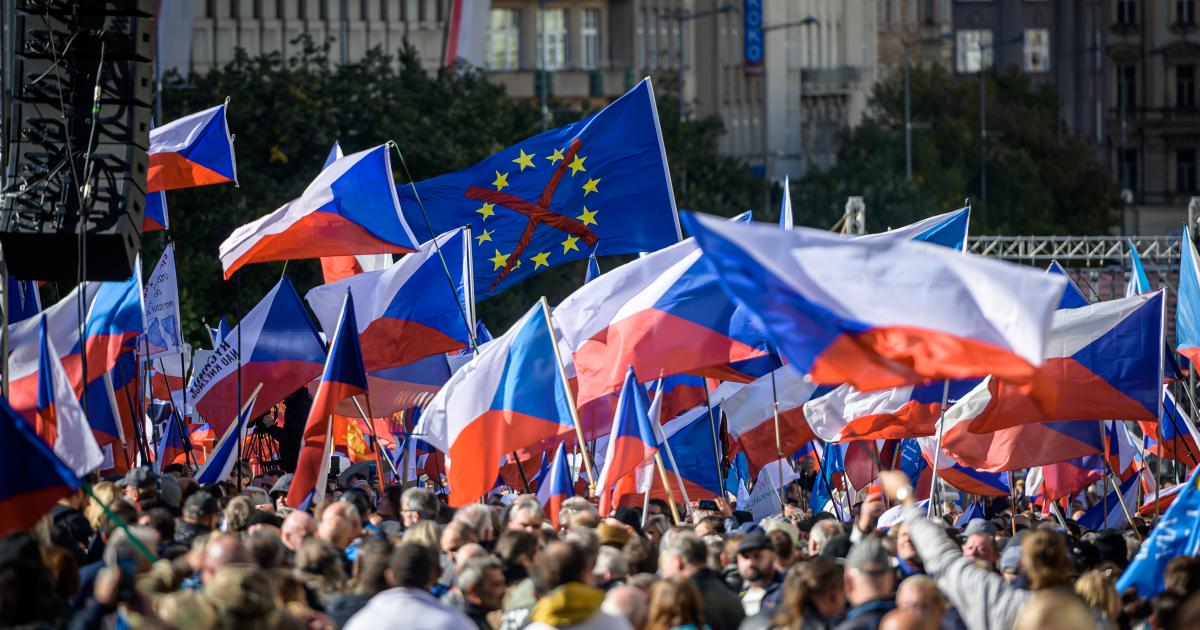 AfD's strong stance, particularly on deportations and withdrawing support from Ukraine, has garnered it substantial support, reaching 27% in Germany. If this trajectory persists, AfD could become the largest ruling party in Germany by 2025, posing challenges to established parties like SPD and CDU.
Rajchl's unique ascent signifies a new political dynamic in Czechia. The growing support for PRO indicates a shift in public sentiment, causing concern among pro-West politicians in Czechia. 
Their accusations of Russian propaganda and interference highlight their unease, although these claims are contested. 
Read More: Czech Republic's warning to Zelensky
This parallel between Czechia and Germany reflects a broader European trend, where populist and nationalist parties are reshaping the political landscape, challenging traditional political norms.
Watch More: