In the midst of the Israel-Hamas conflict in Gaza, PLO leader Mahmoud Abbas remains distant. While Hamas faces Israeli attacks, Abbas is touring Russia and Riyadh, nations that could probably get linked to peace efforts. However, his motives are unclear. 
In the relentless war between Israel and Hamas in Gaza, Israel has intensified its airstrikes, relentlessly targeting numerous locations and devastating entire neighborhoods. The situation escalated after a catastrophic attack by Hamas terrorists, prompting Defense Minister Yoav Gallant to remove all restraints on the troops combating Hamas. 
Following an unprecedented weekend attack by Hamas, Israel imposed a complete blockade on the Gaza Strip, exacerbating the crisis. Official statistics report over 1,000 casualties in Israel and 900 in Gaza since the conflict escalated on Saturday.
Despite Hamas's aggressive stance against Israel and its call to end the Israeli regime, the Palestinian leader Mahmoud Abbas in the West Bank remains notably absent from the unfolding events.
Fatah Rushes to Riyadh and Moscow: A Plan for Peace 
Fatah Leader Mahmoud Abbas, initially silent amid the conflict, had earlier condemned Israeli actions, asserting Palestine's right to self-defense, although tangible support for Gaza was lacking. Abruptly, Abbas initiated discussions with Moscow and Riyadh, raising questions about his intentions.
On October 10th, a conversation occurred between Saudi Arabia's Crown Prince Mohammed bin Salman and Abbas, focusing on the escalating military situation in Gaza and its peril to civilians and regional stability. 
The Crown Prince reaffirmed Saudi Arabia's efforts, in coordination with international and regional entities, to halt the escalation and preserve humanitarian norms, emphasizing the imperative adherence to international laws safeguarding civilians. Significantly, Saudi Arabia refrained from expressing support for Hamas, marking a notable departure from their usual stance.
Simultaneously, Abbas is slated to visit Moscow soon, with Palestinian envoy Abdel Hafiz Nofal confirming the arrangement. The purpose of this visit remains undisclosed, prompting speculation about a potential peace deal. The silence surrounding the agenda intensifies curiosity, leaving the international community waiting for official announcements from both Moscow and Riyadh.
Abbas's diplomatic engagements, while raising hopes for a peaceful resolution, also create uncertainties. The absence of explicit support for Hamas from Saudi Arabia hints at a shift in regional dynamics. 
Moscow's involvement, often associated with peace negotiations, adds complexity to the situation. The silence amplifies speculation, with global observers keenly monitoring these developments for clues about potential breakthroughs in the longstanding conflict.
Read More: Israel and Fatah's anti-Hamas landmines have started exploding
Take Gaza, Leave the West: Fatah's Probable Solution
The silence from the West Bank amid the Gaza chaos raises pertinent questions. Despite being larger than Gaza, the West Bank has not opened a second front against Israel, sparking doubts about its participation in the battle for Palestine. 
Similarly, Mahmoud Abbas's extended tenure without launching a robust campaign to retake Jerusalem casts uncertainty on his stance against Israel. Curiously, even Israel seems comfortable with Fatah, the ruling party in the West Bank.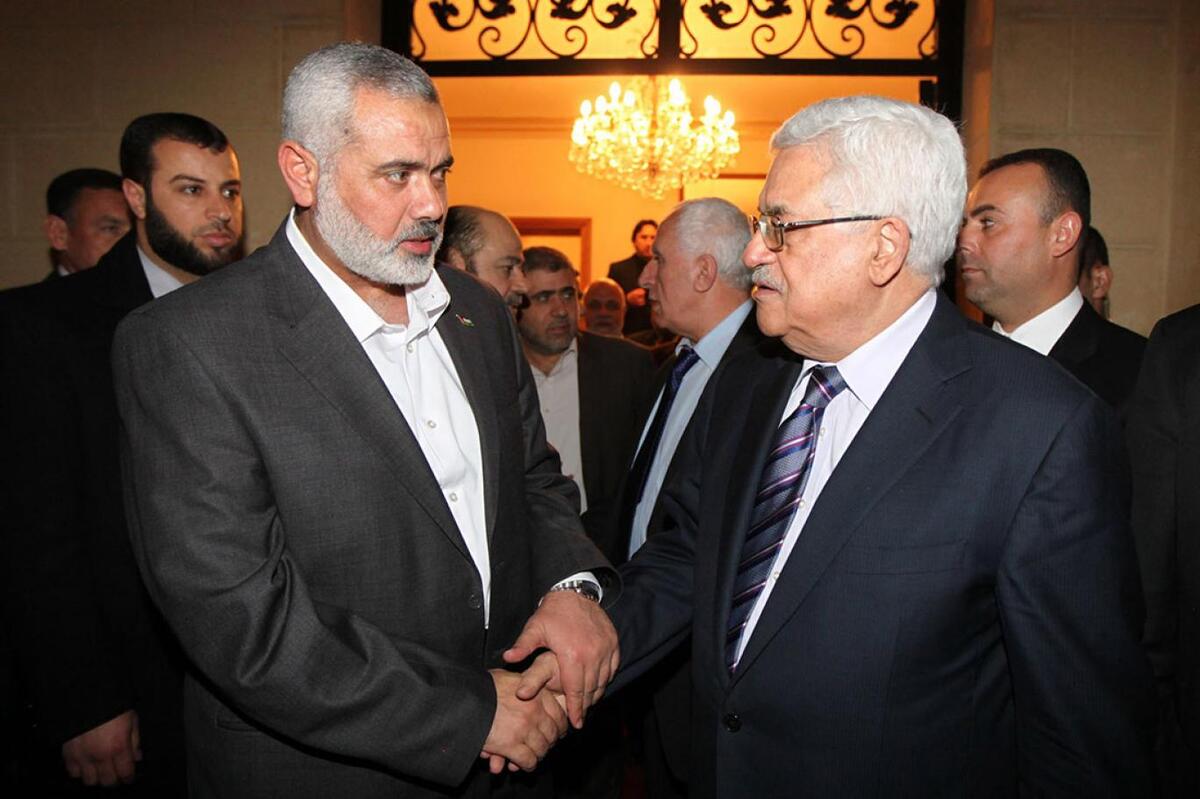 Amidst the chaos in Gaza, Mahmoud Abbas appears willing to sacrifice the region for recognition and a definitive end to the Israel-Palestine conflict. His efforts focus on engaging with Russia and Saudi Arabia to facilitate a resolution. 
Riyadh, motivated by the potential for Israel-Saudi normalization, is inclined toward negotiation. Simultaneously, Abbas aims to involve Russia, leveraging the close rapport between Putin and Netanyahu, hoping their chemistry could yield positive results.
Read More: Israel is Paying the Price of a Blunder Committed in 1994
Fatah's strategy revolves around rescuing the situation through international intervention. The optimal scenario, as perceived by Abbas, involves the PLO ceding the Gaza Strip to Israel, preserving the West Bank. This outcome would ensure Fatah's continued dominance, resolving the escalating radicalism within Hamas.  Currently, this seems to be Fatah's strategy. Whether this plan will fully materialize remains uncertain, a question only time can answer.
Watch More: