It's no secret that Israel is navigating choppy waters in its domestic affairs. With widespread unrest sparked by the controversial "reasonableness" bill that weakens the Supreme Court, Prime Minister Benjamin Netanyahu must be feeling like he's treading a turbulent sea. But while Israel grapples with its own problems, there's a twist of fate that has given Hamas a reason to chuckle.
Just when Hamas thought it had Israel pinned to the breaking point, the tables turned with an epic UNO reverse card. Protesters have taken to the streets of Gaza, expressing rare dissatisfaction with the Hamas government. 
Protests in Gaza 
The reasons behind these 'largest protests' in a decade are actually a laughing matter – increasingly difficult living conditions, a shrinking economy, and allegations of corruption have ignited the spark of dissent.
Hamas, known for its iron-fisted rule and radical youth Muslim support, has little experience dealing with discontent within its ranks. 
The sight of protesters burning Hamas flags and criticizing the group for imposing fees on Gaza's poorest families has been nothing short of shocking. There were possibly mass arrests and injuries in Hamas' quest of quelling riots. 
So, what triggered this unexpected uprising in Gaza? Well, for this, you need to take a closer look at the happenings around the region. 
While protests rocked Gaza, Mahmoud Abbas, the leader of the Palestinian Authority (PA) also known as Fatah in the West Bank, was busy meeting with Egypt's President El-Sisi. 
Why? Well, the topic is Israel's recognition. Fatah wants Gaza to reconcile and agree to join the Palestinian Liberation Office (PLO) – which recognizes Israel as a state. Hamas currently denies Israel's right to exist.
Read More: A pro-Israel and anti-Palestine wave erupts in Kuwait
The Fatah vs Hamas
Now, here's the deal – Fatah and Hamas have never seen eye to eye. Their divergent ideological backgrounds are a constant obstacle to any reconciliation. Fatah, founded by Yasser Arafat in the late 1950s, aims for a Palestinian state to coexist with Israel through peaceful negotiations. 
In contrast, Hamas, born in 1987 during the First Intifada, has an Islamist agenda, rejecting Israel's right to exist and advocating for an Islamic state.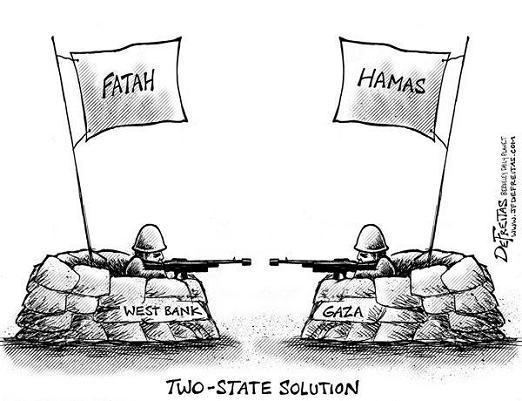 Enter the ultimate dilemma for Abbas: his power in the West Bank is threatened by Hamas. Although he might not be the most beloved figure in Gaza, Abbas manages to cling to power with alleged rigging and, surprisingly, some support from Israel.
Yes, you heard it right – Israel isn't entirely unhappy with Abbas holding the reins in the West Bank. A volatile adversary like Hamas-ruled Gaza would mean a dreaded two-front war for Israel. 
Read More: Human rights matter, oil matters more: EU ditches Palestine for Israel
Abbas' Play 
As a result, Israel strategically supports Abbas to maintain a semblance of stability. They even backed his call to postpone Palestinian elections in 2021, believing that an empowered Hamas in the West Bank would be a nightmarish scenario.
But that's not all; enter Mossad, Israel's legendary intelligence agency, which has been turning up its activities in Gaza recently. The possibility of Israel's involvement in the recent uprising, along with Fatah, seems rather plausible.
Hamas must be scratching its head, wondering how its anti-Israel stance has now created a situation where its own people are turning against them. The irony is hard to miss.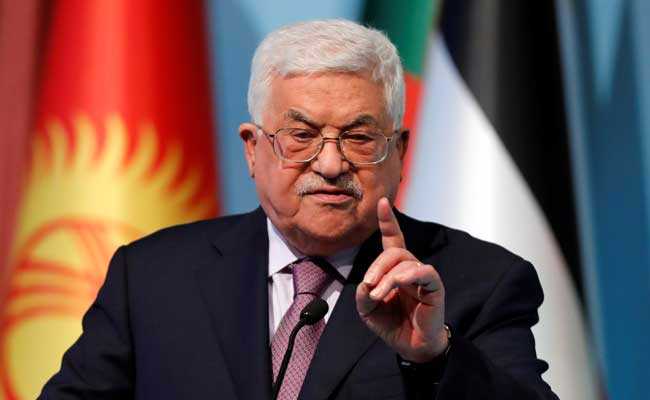 As the protests in Gaza continue, this is for the first time that Hamas has scrambled to maintain its grip on power. But it might be time for some serious introspection within the group. If they continue down the path of antagonism and hostility towards Israel, they risk losing the support of their own people and international allies.
Meanwhile, Israel and Fatah are watching from the sidelines, with a knowing grin and a sly nod to each other. It appears they have played their cards well, leaving Hamas to deal with the fallout of its own uncompromising ideology.
Read More: So, Ukraine is Selling Arms to Hamas
For now, the situation in Gaza remains tense, and the outcome is uncertain. Will Hamas learn from this and reconsider its stance? Or will they remain steadfast in their rejection of Israel, further isolating themselves and facing more discontent from within?
One thing is clear – the landmines of the Middle East are unpredictable, and even the most formidable opponents can find themselves caught in the explosion of their own making.
Watch More: