Justin Trudeau, the Canadian PM, seems to be losing sleep over India's growing global influence. His previous attempts to tarnish India's image were met with skepticism worldwide. Undeterred, Trudeau now appears to be trying to thwart India's ambitious projects in the Middle East. However, his methods seem remarkably ill-conceived and ineffective.
Trudeau's strained relationship with India continues to haunt him, evident in his persistent fixation on the past. The G20 Summit served as a stark reminder of his diminishing influence; he found himself sidelined while India, under PM Narendra Modi's leadership, flourished. Narendra Modi, a key figure, forged crucial alliances with the US and other global powers, enhancing India's standing. 
Trudeau, in contrast, left empty-handed. Subsequently, his visit to India was marred by peculiar incidents, raising unanswered questions during his three-day stay. Post-visit, Trudeau aggressively targeted India, focusing on the Hardeep Singh Nijjar issue. 
Allegations of India meddling in Canada's affairs have become Trudeau's tool to provoke chaos, indicating his attempts to divert attention from his own diplomatic setbacks. This lingering animosity, rooted in past events, continues to shape Trudeau's stance towards India, as observed in his actions and rhetoric.
Trudeau attempts to Ignite Middle East: India's the target 
Trudeau's recent diplomatic engagements reveal his persistent focus on India, particularly concerning the IMEC Corridor. Amidst escalating tensions surrounding the Khalistani terrorist Hardeep Singh Nijjar case, Trudeau engaged in discussions with King Abdullah II bin Al-Hussein of Jordan. 
During their conversation, Trudeau emphasized the significance of adhering to the rule of law and the Vienna Convention on Diplomatic Relations concerning Canada-India relations. Simultaneously, Trudeau spoke with UAE President Mohamed Bin Zayed, discussing the situation in Israel and emphasizing the need to protect civilian life. 
Notably, their conversation also revolved around India, underscoring the importance of upholding and respecting the rule of law in the Indian context. These interactions spotlight Trudeau's persistent efforts to internationalize his concerns about India, using platforms like social media to articulate his stance. 
However, these discussions also reflect a diplomatic strategy driven by Trudeau's agenda, underlining his ongoing attempts to portray India in a particular light on the global stage. Trudeau's maneuvers, while attempting to garner international support, continue to be rooted in the shadow of past events, shaping his approach towards India and its policies.
Read More: Trudeau's Private yet Public Surrender against India
Failure Again: JT Gets Snubbed 
Trudeau's attempts to garner international support against India faced significant setbacks as both Jordan and UAE seemingly dismissed his allegations. Jordan's king reportedly avoided Trudeau upon the mention of India, indicating a clear disinterest in Trudeau's concerns. Conversely, UAE's leader, Mohamed Bin Zayed, remained silent, listening without offering any endorsement.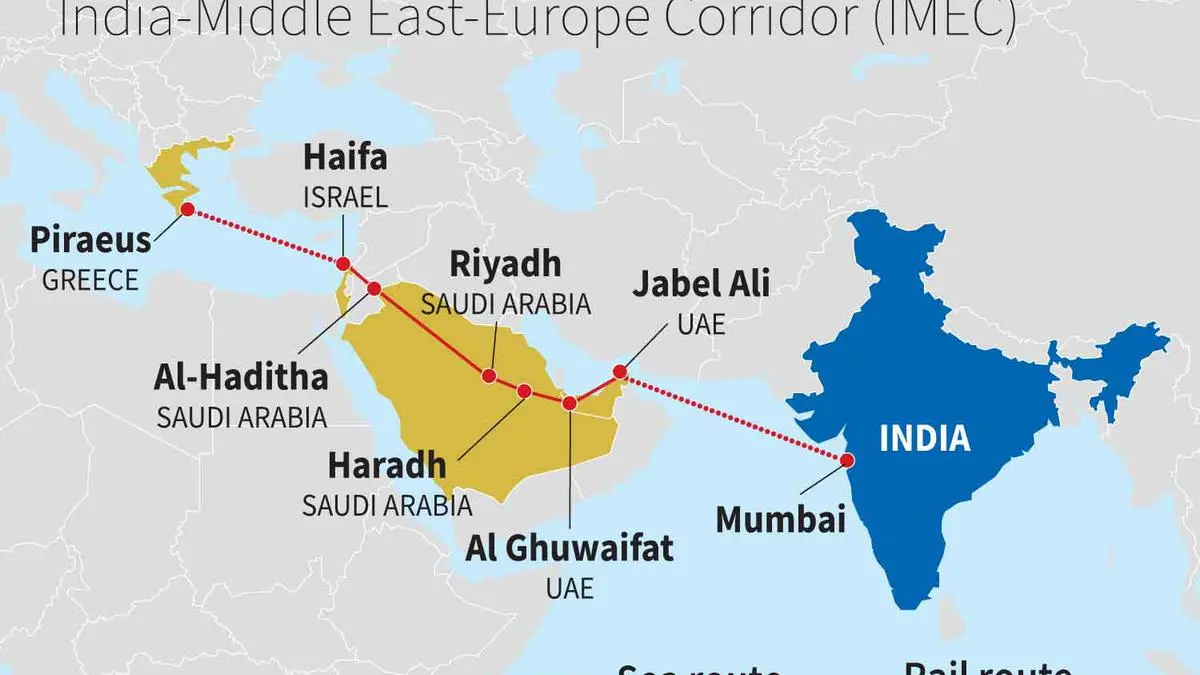 What's alarming is the discernible pattern in Trudeau's actions. These diplomatic conversations coincided with Israel's conflict with Gaza, a crisis that should have taken precedence. However, Trudeau's focus remained fixed on India, specifically concerning the IMEC Corridor.
UAE holds a pivotal role in this corridor, with India intending to utilize UAE's Jabel Ali as a crucial transit point for European-bound goods. Jordan, while not directly part of the corridor, could undoubtedly act as a gateway for Indian goods heading to Haifa port in Israel.
Trudeau's singular focus on India is deeply troubling, indicating a deliberate attempt to obstruct India's strategic plans. 
Read More: Trudeau's Nazi Tribute is Set to Put Him in More Troubles
This unwavering attention reveals his personal animosity against India, motivating actions that impede vital economic corridors. Despite his efforts, Trudeau's endeavors yielded no success, as Middle Eastern leaders remained indifferent to his concerns, underscoring the futility of his endeavors.
Watch More: