Global automobile industry: In recent times, if you have purchased a new car, the prolonged waiting period likely resonates with your experience. Waiting periods extending to six months, nine months, or even a year have become commonplace. Some may have resorted to paying extra to expedite the delivery process. It's important to acknowledge that this frustration is not isolated; it's a global issue. 
Across the world, individuals eagerly awaiting their dream cars or essential vehicles find themselves facing extensive delays. This widespread problem, far from being an isolated incident, is a growing phenomenon affecting car buyers internationally.
The automobile industry is undergoing a significant transformation, highlighting the evident challenges in car production. Examples of these challenges are strikingly visible in the extended wait times for popular cars. Take the Toyota Camry, the best-selling car in the US in 2022. 
The Waiting Time: An Eternity Sometimes 
Remarkably, individuals who booked their cars in December 2022 likely have not received them yet, facing an enormous waiting period of 14-18 months, equivalent to 1-1.5 years. Similarly, in India, the widely sought-after Scorpio has an 8-month wait time, while its higher model, Scorpio N, demands a staggering 16-20 months of patience.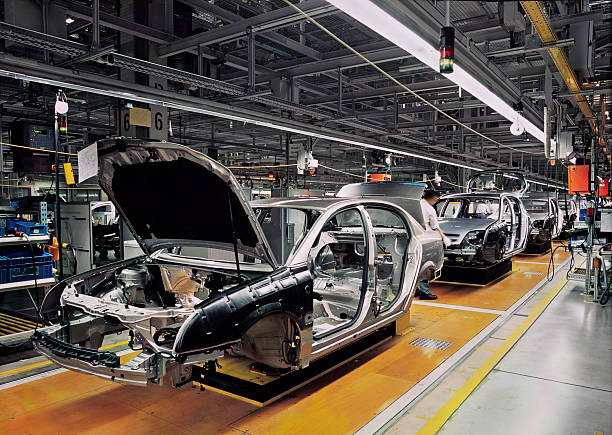 This lengthy queue also extends to small hatchback cars. For instance, the waiting time for the Honda Civic in the US stands at 6 months. Those fortunate enough to receive their cars amid this global challenge undoubtedly have unique stories of their own, they either have a stroke of good luck or have paid extra to their dealer.
The challenges in car production have led people to resort to extraordinary measures to acquire their vehicles promptly. In India, individuals are paying extra or employing dubious methods to expedite their new car deliveries, a recorded phenomenon reflecting the intensity of the situation. 
Read More: Japan swirls and hits China with a heavy semiconductor club
The Return of Second-Hand Cars: That's the Only Option 
Simultaneously, a growing number of buyers are turning to the second-hand car market. India's used car industry has seen an unprecedented surge, especially in the luxury segment, underlining the shift in consumer behavior amid the ongoing scarcity of new cars. 
In the United States, the situation is mirrored differently. The average age of light-duty vehicles on American roads has risen significantly, reaching 12.5 years as of January 1, with passenger cars aging to 13.6 years and trucks, SUVs, and crossovers to 11.8 years.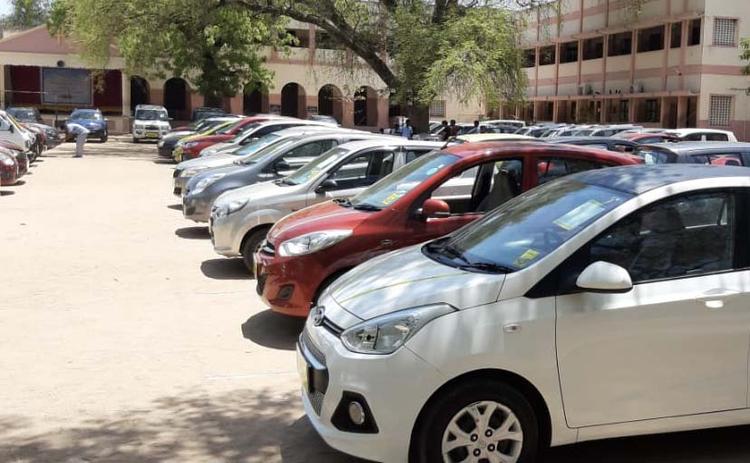 This increase, the most substantial since the Great Recession in 2008-2009, stems from the limited supply and production of cars, forcing consumers to hold onto their vehicles for longer periods. These trends reflect the global impact of the ongoing challenges in the automobile industry.
The Elephant in the Room: Geopolitics 
The crisis in the automobile industry deepened due to three pivotal reasons. Firstly, in 2018, former US President Donald Trump initiated a trade war against China's tech sector dominance. Investigations targeted Chinese policies related to technology transfer and innovation, leading to tariffs on crucial electronic components. This impacted chip manufacturing giants like Intel, Samsung, and TSMC. 
Since cars heavily rely on semiconductor chips for functions like engine control and infotainment, shortages ensued. Automakers faced production delays and had to cut specific vehicle models due to the lack of chips. 
Secondly, the Covid-19 pandemic disrupted global supply chains, intensifying chip shortages further. 
Lastly, the conflict in Ukraine escalated the crisis by halting critical supplies for chip production. Ukraine specifically became a thorn in the semiconductor crisis as two of the world's primary neon suppliers, Ingas and Cryoin, responsible for nearly half of the world's semiconductor-grade neon, ceased operations. 
This development posed a significant threat to chip production, as neon is a key ingredient for making chips and is vital for the lasers used in the process.
Reuters calculations, based on data from the companies and market research firm Techcet, indicate that approximately 45% to 54% of the global supply of semiconductor-grade neon relies on these two Ukrainian companies. 
The disruption in neon supply not only jeopardizes chip manufacturing but also raises concerns about a potential increase in prices, exacerbating the already critical semiconductor shortage.
And so, here we are. Finding ourselves in a challenging situation where waiting times for cars are excessively long, costs have surged, and the semiconductor crisis shows no signs of abating. The predicament is deeply rooted; without semiconductors, essential components won't function. 
The global awareness of this issue hasn't translated into an immediate solution. Nations are now strategizing to bring semiconductor production within their borders. Japan, for instance, is offering subsidies to encourage domestic production, aiming to reclaim its technological prowess. 
Similarly, India is planning a domestic semiconductor production initiative. Despite these efforts, these plans will require considerable time to materialize. 
Read More: He Who Controls Semiconductors Controls the World- A Japan Story
Until then, we all have to wait in queues, bearing the weight of this geopolitical phenomenon. The world is grappling with a fundamental challenge, making us realize the vital role of semiconductors and the complex interconnections within the global supply chain.
Watch More: