Tensions between France and the US are escalating, marking the onset of a new Cold War. President Emmanuel Macron, once a stalwart ally, is now openly challenging President Joe Biden. At the heart of this conflict lies France nuclear dominance in Europe, a position Biden aims to challenge. 
Macron's No to US
In a significant move that has escalated tensions between France and the US, France has vetoed the acquisition of nuclear parts suppliers Segault and Velan SAS by the American group Flowserve, according to the French economy ministry. This decision has drawn attention since earlier this year when it became a political litmus test for France's industrial sovereignty ambitions, garnering scrutiny from both the opposition and the government.
French Economy Minister Bruno Le Maire faced the delicate task of balancing France's appeal as an investment destination while safeguarding strategic technology sovereignty. The issue arose when Flowserve, a major American industrial machinery company, expressed its intention to acquire Canada's industrial valves group Velan. French authorities signaled their intent to examine the deal, potentially excluding Velan's French subsidiaries, Segault and Velan SAS, for strategic reasons.
Following the French veto, Flowserve announced its abandonment of the global takeover of Velan. Segault, a relatively obscure company in France's Essonne department, supplies components for nuclear-propelled submarines constructed by the state-owned shipbuilder Naval Group. It also manufactures industrial valves used on France's flagship aircraft carrier, Charles de Gaulle. Velan SAS (France) provides components for French nuclear power plants.
Read More: Forget US-Russia, a cold Cold-war is underway between France and the US
While France's Defense Minister Sébastien Lecornu had opposed the takeover in May, the final decision rested with France's economy minister, who concluded the investment screening procedures this week. This move has the potential to strain France-US relations, given the history of fluctuations in their diplomatic ties.
The French economy ministry is defending the veto, emphasising that the nationality of the buyer was not the sole criterion for blocking the deal. An anonymous ministry official underscored that security concerns played a substantial role in their decision-making process.
France, often touted as the EU's most attractive country for foreign investors, takes pride in its status but is not hesitant to exercise its veto powers, especially in politically sensitive cases. Over recent years, even preceding the coronavirus crisis, France has consistently tightened its investment screening rules. 
In August this year, it announced further enhancements to scrutinize foreign takeovers, reflecting its commitment to safeguarding national interests and security.
Chapter 2 of the Trade War
France's recent stance against the USA reflects a pattern of assertive diplomacy. Last year, President Macron unveiled a subsidized leasing scheme, aiming to encourage the purchase of European-made electric vehicles among low-income consumers. Macron's plan emphasized a European preference, fostering support for the regional automotive industry. By offering substantial bonuses for purchasing European cars, France sought to bolster domestic and continental manufacturers. 
This move was a strategic response to U.S. policies, including President Biden's elimination of electric vehicle tax credits for non-U.S. models, designed to boost American car sales. Macron's strong rhetoric underscored his commitment to European sovereignty, highlighting the need for swift action in the face of global economic competition. The French leader's push for European preference and his challenge to American automakers align with a broader strategy to safeguard regional interests and assert Europe's economic independence.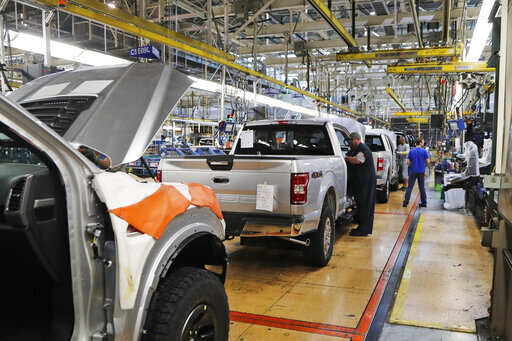 A Stance on war, AUKUS, and weapons!
The historical friction between the United States and France has taken a notable turn recently. While they initially stood together as allies in supporting Ukraine and countering Russia, their positions have diverged significantly. While the US has been unreservedly providing military aid to Ukraine, France has opted for a more cautious approach, refraining from arming the nation unless absolutely necessary.
Read More: By securing Russia's interests in Armenia, France is killing two birds with a single stone
Additionally, France's intervention in convincing Australia to reconsider its AUKUS agreement with the US and UK underscores its diplomatic assertiveness. Furthermore, France's direct opposition to the US automobile sector through legislation akin to the Inflation Reduction Act displays its economic autonomy. Most strikingly, France's recent move, effectively thwarting Biden's nuclear initiatives in Europe, marks a clear demonstration of strength and strategic acumen.
The strategic decisions made by France highlight its commitment to independent foreign policy, regional stability, and safeguarding its national interests, setting the stage for a nuanced and complex international relationship.
 Watch More: