In the recent Polish general elections, the Morawiecki-Duda partnership, in power until now, has concluded. Donald Tusk, a former Pro-EU leader, and his party Civic coalition have replaced PiS' Mateusz Morawiecki. 
Brussels is pleased with this election result. However, some liberal elites in Europe express concerns about Tusk's rise, drawing parallels to an unexpected Trump-like figure storming to power.
In the aftermath of the Polish General Elections, the ruling PiS party, in power since 2015, has lost its majority, causing concern within their ranks. Despite PiS being the largest party with 35.4% of the vote, they lack a winning coalition in the 460-member lower house of parliament. 
The Civic Coalition (30.7%), Third Way (14.4%), and the Left (8.6%) are planning to form an alliance with 248 seats, aiming to remove PiS from power. This coalition also secured control of the Senate with 66 seats against PiS's 34, further diminishing their influence.
The situation has put the spotlight on President Andrzej Duda, who is now tasked with nominating a candidate for the position of prime minister. It is highly probable that the alliance will be led by Donald Tusk, considering the elections were essentially fought on his reputation. 
EU Rejoices: Donald Tusk is Back 
The European Union (EU) expressed contentment, particularly with the victory of the Polish opposition forces led by Donald Tusk. Across Europe, politicians, especially in Germany, rejoiced at the projected victory, as it signaled a potential shift in Polish politics. 
Many EU leaders anticipated a more constructive partnership with Poland under the new government, hoping it would enhance Poland's standing in Europe. German-Polish relations, strained by Law and Justice (PiS) leaders' demands for war reparations, could see improvement with the change in government. 
Foreign media viewed the possible ousting of the conservative PiS government as a positive democratic change, expecting Tusk's Civic Platform to mend Poland's relationship with the EU.
However, some experts caution against overly optimistic expectations. Sławomir Domaradzki, a political analyst at Warsaw University, pointed out that the change in government might not lead to as dramatic a shift in Warsaw's stance on key issues as Brussels hoped. 
Read More: Duda might get Donald Tusk framed right before the elections to steal power
The Twist?: Its Actually Trump 
One such contentious matter is migration, where Poland, alongside Hungary, vehemently opposed the Commission's proposed migration and asylum reform.
The recent electoral victory of Donald Tusk's opposition forces has stirred concerns within Poland, particularly regarding the issue of migration. During the election campaign, the outgoing PiS party warned the Polish populace that Donald Tusk might yield to EU pressure and permit a significant influx of illegal migrants into the country. 
PiS MEP Zdzisław Krasnodębski expressed apprehension, citing the likelihood of the opposition approving the EU migration pact. However, Tusk's party vehemently denied these claims. According to PO spokesman Jan Grabiec, there is no intention to increase the number of migrants in Poland, considering the nation's historical stance. Grabiec emphasized that Poland will not be compelled to admit more migrants, given its past humanitarian efforts.
This stance on migration has become a focal point in Polish politics, with a unified view prevailing among the population. In addition, it was only PiS's position about accommodating Ukrainian migrants on which Tusk campaigned to garner votes.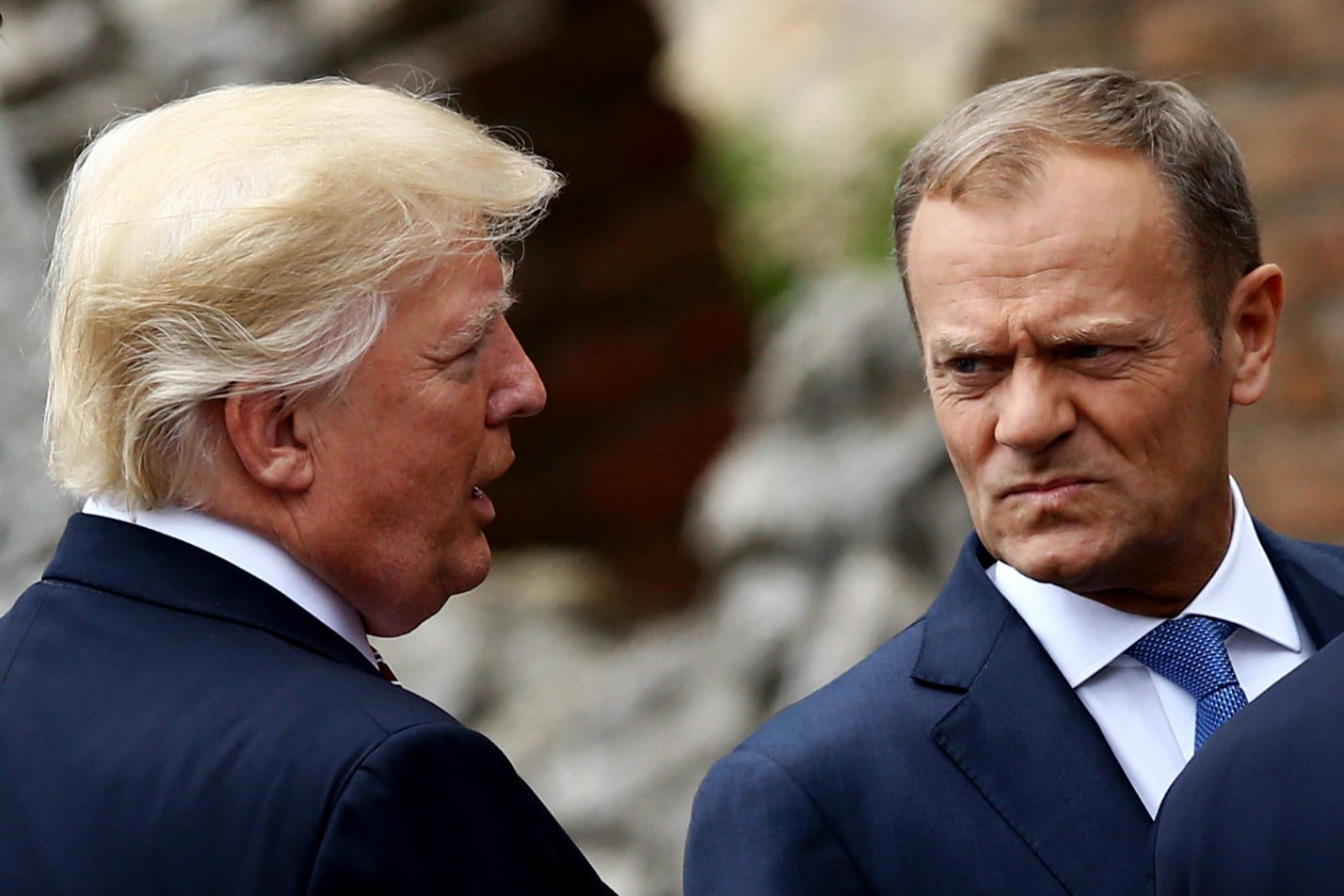 Concerns are rising about the direction Poland might take under Donald Tusk's leadership. While some anticipated a pro-EU, pro-Ukraine, and pro-NATO stance, recent statements challenge these expectations. Tusk criticized the conservative Law and Justice (PiS) government for accepting migrants from Islamic countries while opposing EU relocation schemes, emphasizing the need for Poland to regain control over its borders. 
Additionally, doubts surround Tusk's plans regarding the Ukraine conflict, especially given the anti-Ukraine stance of the kingmaker party, the Confederation Party, which could influence Tusk's policies if they support the Civic Coalition.
These developments indicate a potential shift in Poland's political landscape. Despite Western authorities' high hopes for Tusk, his current statements and political positioning suggest a governance style akin to Trump's in Poland. Tusk's positions appear increasingly anti-Ukraine, anti-NATO, and anti-EU, contrary to Brussels' expectations. 
Read More: Duda's Dirty Politics Begins its reverse countdown and Reignites Tusk's bid
The future remains uncertain, leaving observers waiting to see the actual trajectory Poland will follow under Tusk's leadership. The anticipation of a pro-European and pro-NATO Poland might face significant challenges, possibly altering the country's international alliances and policies in unexpected ways.
Watch More: