In a curious turn of events, while asserting Russia's defeat in the war, President Biden continues to bolster Ukraine's arsenal. The contradiction is striking: Biden proclaims Ukraine's victory while authorizing further arms deliveries. The recent announcement of ATACMS shipment to Kyiv adds another twist to the narrative.
US supplied Ukraine with old ATACMS
The recent delivery of ATACMS missiles to Ukraine has sparked debates about their efficacy. German journalist Julian Roepcke shed light on the issue, revealing that the provided missiles are older versions, equipped with a "classic inertial navigation system" rather than modern GPS guidance. While the inertial system renders them immune to signal jamming, it also accumulates navigation errors, potentially reducing accuracy based on the range. These older missiles boast a range of approximately 165km, significantly less than their newer counterparts, which can reach over 300km.
Roepcke emphasized the limitations of these missiles, indicating that their operational radius restricts Ukraine's ability to strike deeper within Russian-controlled territories. Moreover, the journalist highlighted Moscow's proficiency in jamming attacks on GPS-guided weapons used by Ukrainian forces, casting doubts on the effectiveness of newer GPS-equipped ATACMS versions in a fight against Russia.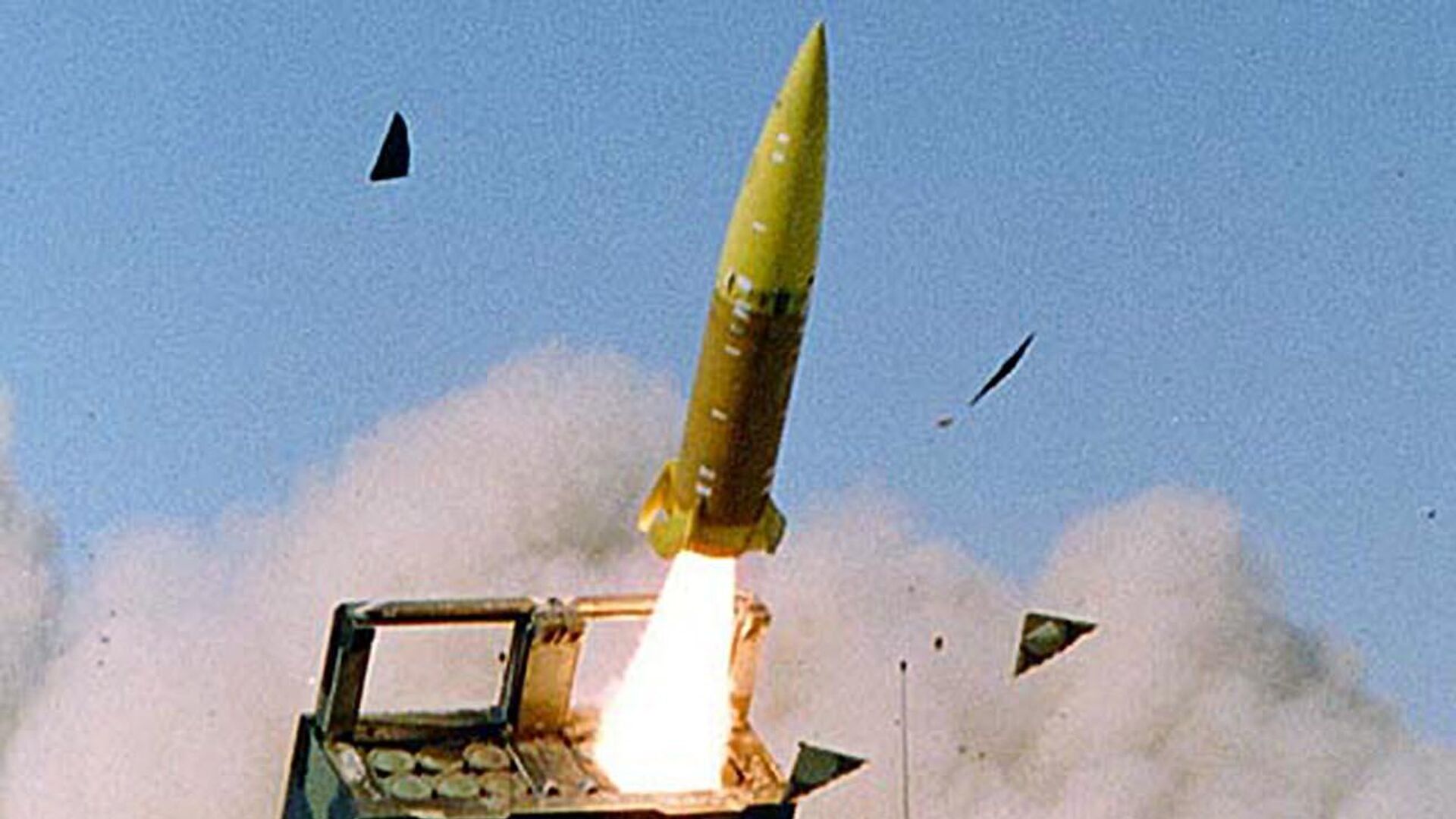 Read More: "Assist us or…." Zelensky's Ominous Warning to the EU
Adding to the complexity, US National Security Council spokesperson Adrienne Watson confirmed that the US had provided Ukraine with a "type of ATACMS capable of ranging out to 165km." This revelation underscores the challenges faced by Ukraine in acquiring weapons capable of countering Russian advancements effectively.
Ukraine's Overlooked Requests
Not to mention, Kyiv's persistent request for long-range ballistic missiles capable of striking deep into occupied territories faced hurdles as the US grappled with the decision. The refusal to provide ATACMS created a zone of safety for Russian forces inside Ukraine, hindering efforts to disrupt logistics and supplies. Despite the potential to bolster Zelenskyy's counteroffensive, President Biden hesitated, fearing escalation. While public statements from the Pentagon indicated unawareness of an imminent decision, behind the scenes, Washington's stance seemed to shift. However, when the US eventually agreed to supply the missiles, Kyiv received older versions, raising questions about the effectiveness of the support provided. The mismatch between expectations and the reality of the supplied weaponry highlights the challenges faced by Kyiv.
West prioritising Israel over Ukraine
Moreover, the ongoing conflict in the Middle East has raised concerns for President Zelensky, who fears a shift in Western aid due to the Israel-Gaza war drawing attention away from Ukraine. These worries have materialized as the West diverts aid earmarked for Kyiv to Israel. Axios reported that the US, instead of supplying Ukraine, is sending tens of thousands of 155mm artillery shells to Israel. Previously, the US had been taking shells from its stockpile in South Korea and Israel to meet Ukraine's ammunition demands.
Israeli officials confirmed that the US would replenish Israel's stockpile with its own ammunition, redirecting supplies meant for Ukraine. Additionally, the German government is prioritizing arms deliveries to Israel amidst its conflict with Hamas. Chancellor Olaf Scholz expressed strong support for Israel, emphasizing Germany's stance by saying, "there is only one place for Germany — that place is at Israel's side." 
This move toward supporting Israel comes while Germany continues to back Ukraine against Russia. Berlin has supplied Kiev with significant military equipment, including Leopard tanks, armored vehicles, and air defense systems. However, Moscow has criticized these Western arms deliveries, asserting they prolong the conflict in the region. The redirection of aid underscores the complex geopolitics at play.
Read More: "Not Really Functioning" Germany Admits it is Delivering Trash Bags to Ukraine
Ukraine losing western support
The recent incident of supplying outdated weapons to Ukraine isn't an isolated occurrence. Western nations, including Germany, have previously sent aged and barely functional military equipment to Ukraine. German Foreign Minister Annalena Baerbock herself acknowledged the issue, admitting that some delivered systems were antiquated and ineffective. This admission hints at a growing disillusionment in the West regarding the progress of the Russia-Ukraine conflict. 
The halt in providing Ukraine with suitable aid reflects a broader skepticism about the war's direction. The situation suggests a reevaluation of strategies and international support, raising concerns about the trajectory of the conflict and its implications for the region's future stability.
Watch More: