Germany has now revealed the troubling reality of Europe's dealings with Ukraine, indicating a practice of disposing of waste under the pretext of war.
In a recent statement, Germany's Foreign Minister, Annalena Baerbock, openly acknowledged certain deficiencies in advanced German systems supplied to Ukraine. She disclosed that the Leopard 1 tanks dispatched to Ukraine are outdated and not fully operational. This revelation raised concerns about Germany's reluctance to approve the supply of Taurus long-range missiles.
While giving an interview with NBC, Baerbock stressed that the West needs to have a comprehensive understanding of missile systems and their operators before providing them to Ukraine. She argued that considering the historical ineffectiveness and faults in German systems, a hasty rush to provide more advanced systems might not be prudent.
Tank Troubles: Baerbock's Candid Confession
Highlighting the past inadequacies of German systems, Baerbock cautioned against hurried deployments, especially of sophisticated missile systems that are now going to make things worse for Ukraine. 
She added, that Ukrainian operators have often undergone rushed training programs which has led to exacerbating the issue. Moreover, it's not just operators but also the necessary support crews that need adequate preparation and training.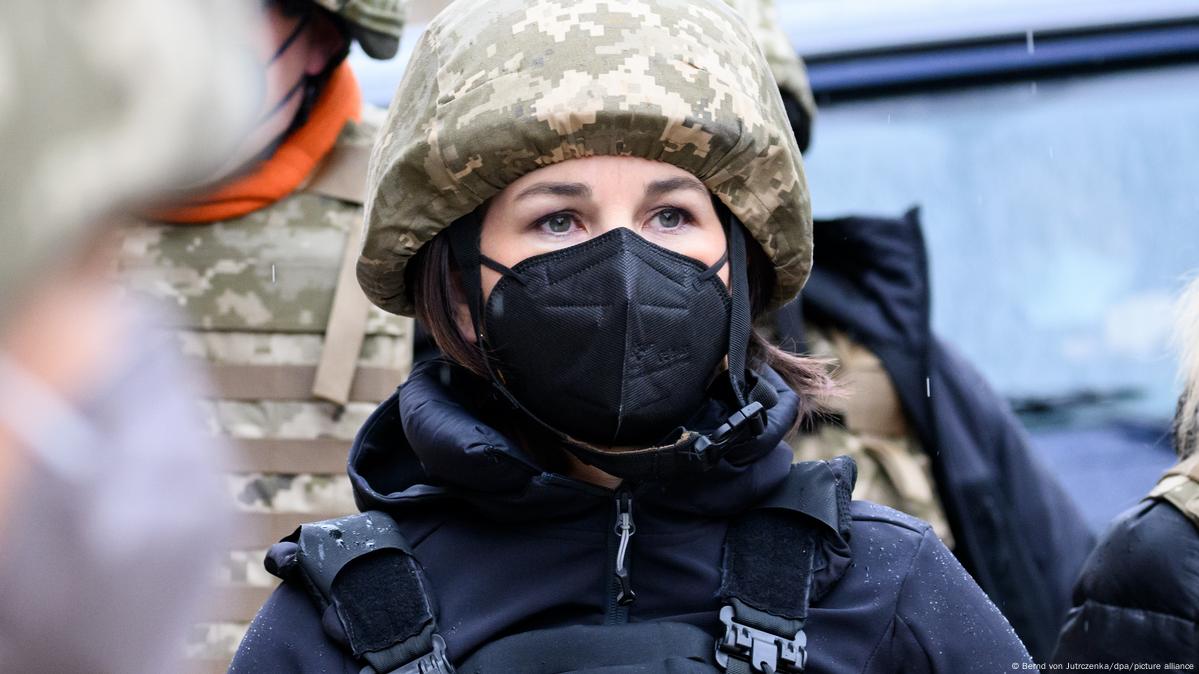 The issue of providing Ukraine with faulty or outdated weaponry systems extends beyond Germany, involving various other nations as well. 
A recent example is Italy's donation of 33 self-propelled howitzers, which had been decommissioned for years. Ukraine requested these vehicles for overhaul and use in the face of Russian aggression, highlighting the dire need for resources.
Read More: A military emergency could soon be imposed in Europe
Western Aid or Wasted Assets? Unpacking Ukraine's Equipment Quandary
Additionally, countries like Poland and France have supplied Ukraine with Soviet-era tanks, arguing that Ukraine is accustomed to using such defense equipment. However, a significant portion of this Soviet-era aid is either non-functional or inoperable.
Ukraine, despite these challenges, has also sought modern weaponry. For instance, they acquired F-16s to address Russian air superiority. Nevertheless, even these F-16s are older versions, and some of them are reported to be malfunctioning.
What adds to the complexity is that Ukraine faces a high rate of equipment requiring repair, estimated at around 30% of Kyiv's arsenal at any given time. This poses a significant challenge for a military actively engaged in developing its counteroffensive capabilities against Russian aggression.
Now, one may question why Ukraine is only receiving such military assistance. The answer is actually very easy. Western powers actively seeking to replenish their own aging weaponry. 
While Ukraine continues to receive older weapons, European Union (EU) countries are planning to upgrade their defense arsenals. The European Commission has already introduced a €500 million Act in Support of Ammunition Production (ASAP) to boost industrial capacity for ammunition and missile production.
Simultaneously, defense companies like Sweden's Saab, the Nordics' Nammo, Germany's Rheinmetall, and France's Nexter and MBDA are securing contracts to meet the increased demand. Germany, in particular, is eager to sell its new Leopard 2A8 tanks to European neighbors. 
Similarly, France is rapidly manufacturing Rafale jets, not only for their own use but also for member states. This concerted effort by no means looks like a commitment to bolstering Ukraine's military capabilities. 
In the same week as Baerbock's startling admission about supplying faulty and outdated tanks, the Zelensky government revealed the arrival of M1 Abrams tanks from the US, which also face technical issues, causing Ukraine to hesitate in their utilization. 
Read More: NATO's ambition of pan-European war goes awry
These instances suggest that Western allies, unintentionally or not, are sending less than optimal equipment to Ukraine, raising concerns about the effectiveness of aid. In essence, it seems that Ukraine is receiving less-than-desirable military assets, resembling a situation where Western allies are, in effect, providing their "trash bags" to Ukraine. 
Watch More: