Israel has officially declared war on Gaza with the intention of dismantling the Hamas Authority. This decision was made in direct response to a brutal terrorist attack initiated by Hamas on October 7th. The toll from this conflict is devastating, with at least 1,400 lives lost in Israel and nearly 2,700 casualties in Gaza.
International leaders, including the presidents of Russia and Syria, have called for an immediate cessation of hostilities. Meanwhile, the UN Palestinian refugee agency, UNRWA, has faced challenges in providing humanitarian aid due to restricted supplies in Gaza.
Israel's military has been issuing evacuation orders, urging residents of northern Gaza to relocate southward. However, these directives have faced criticism from numerous humanitarian agencies. The conflict's impact is profound, with an official death toll surpassing 3,000 people.
Hamas Authority emphasizes the heavy toll it is enduring due to Israeli attacks, yet Israel continues its military operations without relenting. The situation remains grim, with both sides entrenched in the conflict, causing immense human suffering and loss.
Who's The Culprit: Bennett and Lapid 
There is no doubt in the fact that the war between Israel and Gaza indeed began with an attack initiated by Gaza. However, what often goes unmentioned is the involvement of several Palestinians within Israel. Hamas terrorists, while in Israel, abducted women and children from their homes, leading to a tense situation. How did they get into people's homes, and how come there were mass support rallies in support of Gaza within Israel? These are some questions that need to be raised. 
Disturbing visuals from Israeli mosques showed calls for Muslims in Israel to unite in support of Gaza. These videos gained widespread attention on social media platforms. Interestingly, a significant population growth occurred among Palestinians in Israel from 2020 to 2023. 
The 2022 census reported 1.7 million Palestinians in Israel, a notable increase compared to the previous years. This growth coincided with a period of political uncertainty in Israel during 2021, indicating a shift in the country's demographics and potentially influencing the dynamics of the conflict.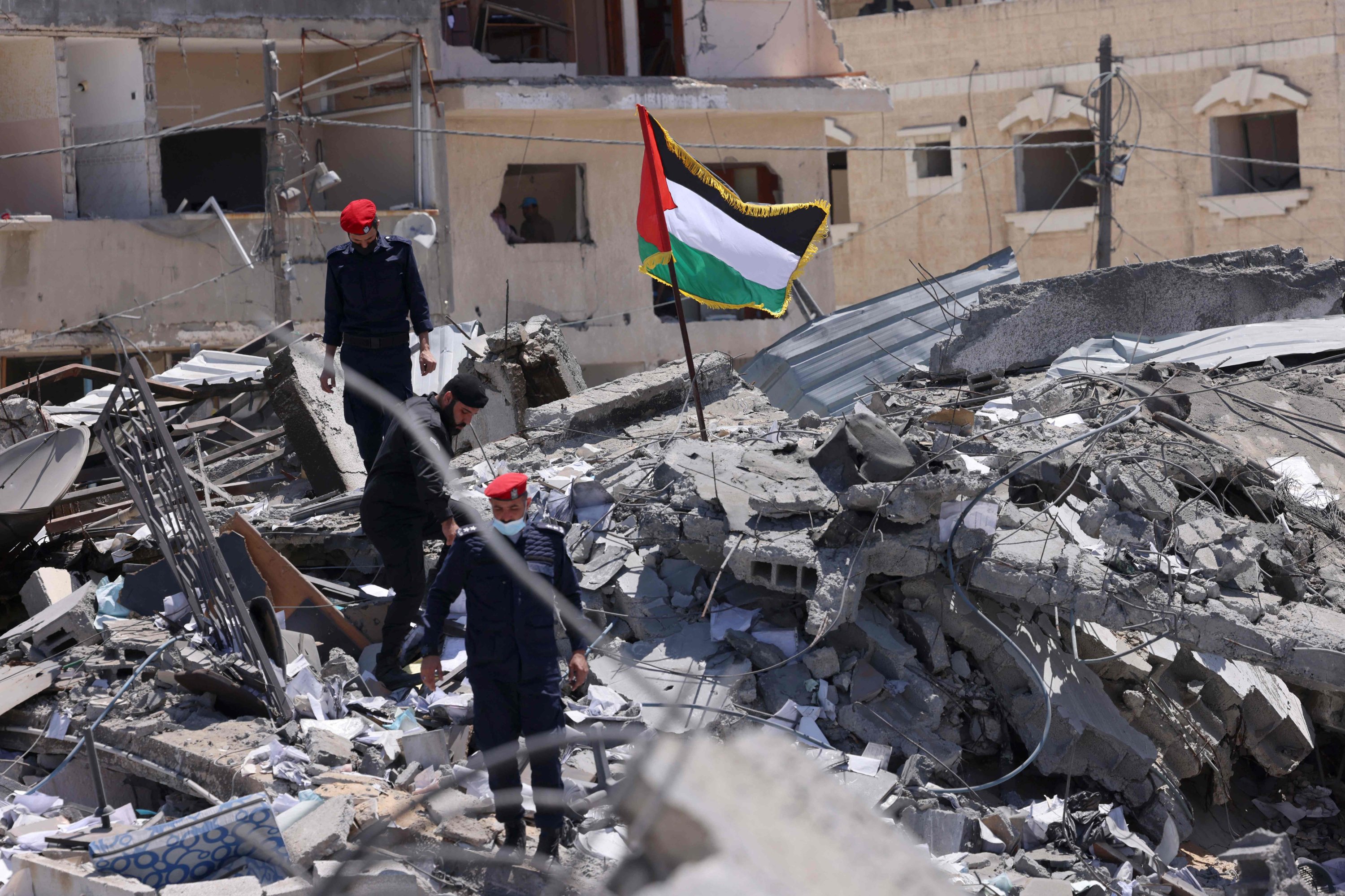 The significant increase in the Palestinian population in Israel from 2020 to 2023 marked a notable demographic shift, especially considering their comparatively lower numbers in 2019. This change coincided with a period of political uncertainty in Israel in 2021.
During this time, Israel held elections to elect 120 members of the Knesset after the dissolution of Parliament. Benjamin Netanyahu, the former Prime Minister, lost the elections, and Opposition Leader Yair Lapid emerged as the winner. 
Read More: Making Russia an Enemy to please citizens: Yair Lapid is a great fool
The Ra'am Party: The Love for Gaza Arrives  
However, lacking a majority, Lapid formed a coalition government with the Ra'am party, known for its pro-Arabic and pro-Muslim stance. This historic collaboration marked the first time an independent Arab party joined the Israeli government in over 50 years.
On June 2, 2021, Mansour Abbas of the Ra'am party signed the coalition agreement alongside Yair Lapid and Naftali Bennett. Naftali Bennett subsequently became the Prime Minister of Israel. It is within Bennett's association with the Ra'am party that the core issue lies, serving as the starting point of the escalation.
The Ra'am Party, distinct in its approach, emphasizes political engagement within Israel to enhance the lives of Arab Israelis concerning issues like crime, employment, housing, and infrastructure. While other Arab parties often focus on the Israeli-Palestinian conflict, Ra'am supports the two-state solution, advocating for a Palestinian state in the West Bank and Gaza Strip, with East Jerusalem as its capital.
In 2021, Yair Lapid outlined a plan for long-term settlement between Israel and Gaza, aiming for Gaza's reconstruction in exchange for the disarmament of Palestinian factions. Bennett and Lapid, influenced by Ra'am's stance, pledged to repair relations with Palestine and Gaza. 
Consequently, approximately 17,000 Palestinians entered Israel under new permits issued during Bennett and Lapid's administration. Surprisingly, these individuals, now in Israel, either welcomed or assisted Hamas upon its entry.
Critically, questions arise regarding Israel's former government's lack of scrutiny on these individuals and their decision to permit Palestinians, traditionally viewed as adversaries, to enter Israel initially.
Lapid and Bennet, in their pursuit to improve Gaza, overlooked the lurking threat. Hamas exploited internal openings they created, leading to renewed conflict. They bear responsibility for this chaos. Their decisions facilitated the war, making them accountable for the situation's escalation.
Read More: Israel's left should brace for a big betrayal from Bennett, paving way for Netanyahu
Instead of playing the savior for struggling Gaza, Lapid and Bennet should have taken a page from India's playbook with Pakistan – maintaining a safe distance. After all, an enemy remains an enemy, and extending a helping hand often backfires. Now, Israelis and Netanyahu have to pay the price for this hard-learned lesson.
Watch More: