The ongoing conflict in Israel has resulted in devastating casualties, with over 1,500 Israelis and 3,000 Palestinians killed by Hamas terrorists. Israel has declared its determination to eradicate Hamas authority. Despite warnings to leave for safety, many civilians chose to stay and defend their land.
Meanwhile, the international community is sharply divided; European officials urge Israel to abide by international laws and cease its attacks on Gaza. In contrast, the Biden administration in the USA prevented a ground invasion of Gaza. Now, the United Nations attempted to coerce Israel but has faced a stern response from Tel Aviv. 
UN Secretary-General Antonio Guterres has recently criticized Israel, accusing the country of clear violations of humanitarian law in the Gaza Strip. Reportedly, Guterres emphasized the necessity of a humanitarian ceasefire, a position that the US was inclined to accept, albeit without using the term "ceasefire" but rather a "humanitarian pause." 
While Guterres didn't explicitly name Israel, his comments made it evident that his criticism was directed towards the country. This condemnation aligns with similar sentiments expressed by Western officials. 
Just last week, the EU's Foreign Policy head, Josep Borrell, accused Israel of violating international law and voiced support for the Palestinian people. These statements, echoing across international platforms, underline the growing concerns about Israel's actions in the region.
Though Josep Borell was not greeted with a negative response from Israel, that has not been the case with Antonio Guterres. 
Tel Aviv Goes All Out: No More UN 
Benjamin Netanyahu, Israel's Prime Minister, launched a scathing attack against UN Secretary-General Antonio Guterres, triggered by Guterres' statement that the October 7 Hamas attack did not occur "in a vacuum." 
In a remarkable move, Israel declared its refusal to grant visas to UN officials in retaliation. Israel's Ambassador to the UN, Gilad Erdan, affirmed this decision, mentioning the denial of a visa to undersecretary-general for humanitarian affairs Martin Griffiths. Erdan accused Guterres of justifying terrorism and murder, sparking this severe diplomatic response.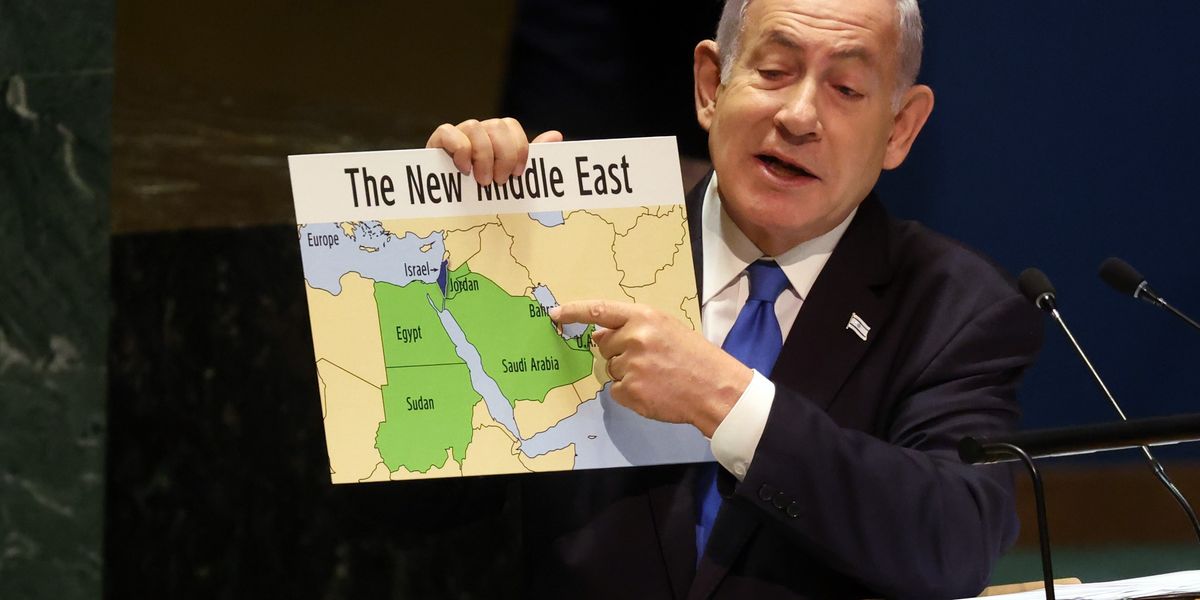 The decision to deny UN officials entry stems from Israel's deep-rooted belief that almost every UN agency, particularly the UN Human Rights Council, harbors anti-Israel biases. This incident follows previous criticism from Guterres concerning Israeli actions, which Israel did not counter until now, marking a significant escalation in hostilities between the nation and the UN.
Guterres' past criticism was directed at Israel's attack on the Jenin refugee camp, highlighting civilian casualties, displacement, and damage to vital infrastructure. He also condemned Israel for hindering medical care for the injured and impeding humanitarian aid workers. 
However, Israel refrained from responding at that time. Now, the nation has chosen to confront the UN directly, refusing entry to its officials and asserting its stance against perceived biases within the organization.
Read More: Hunger in Africa was a blessing, not for the world but for the United Nations
Millions Died: UN Didn't Utter A Word? 
Despite Guterres' attempts to downplay his remarks, insisting they weren't aimed solely at Israel, Tel Aviv saw through the charade, interpreting his words as blatant hypocrisy. Guterres, unable to undo the damage, witnessed Israel's swift and assertive response.
But, what truly amplifies the discord is the glaring double standards within the UN. While Israel faces vehement condemnation for its actions in Gaza, the UN conveniently turns a blind eye when other global powers commit similar atrocities. 
The UN's selective outrage during the Rwandan genocide in 1994, which claimed the lives of 800,000 people, raises serious ethical questions. Yemen, ravaged by a brutal civil war, witnesses the heartbreaking deaths of 85,000 children, yet the UN remains shockingly indifferent. 
Even during the so-called War on Terror, where 32,000 innocent children lost their lives, the UN's silence was deafening. These instances spotlight the UN's inconsistent stance, leaving the world to ponder if the organization truly grasps the essence of global peace. 
Read More: Israel rips into United Nations' one-sided and borderline anti-Semitic report
Israel's unwavering stand, epitomized by Netanyahu's resolute actions, has sent seismic ripples through the UN, forcing it to confront its own credibility in the pursuit of genuine world harmony. Will the UN finally wake up and realize its hypocrisy ain't working anymore? 
Watch More: