In the midst of ongoing conflict, Ukraine's President Zelensky pursues controversial initiatives, legalizing drugs and same-sex (gay) marriage. While the nation grapples with war, these unconventional policies raise eyebrows, questioning his priorities amid crisis. 
Zelensky codifying gay marriage
Amidst Ukraine's grim backdrop—its military in decline, citizens enduring massive casualties, and the economy in tatters—President Zelensky recent focus on legalizing gay marriage has sparked intense debate. Ukraine's justice ministry's approval of Bill No. 9103, titled "On the Institution of Registered Partnerships," on October 22, marked a historic step. The bill, proposing the establishment of registered partnerships as voluntary family unions for any two adults, regardless of gender, challenges deeply ingrained conservative Orthodox Christian values prevalent in the Former Soviet Union (FSU).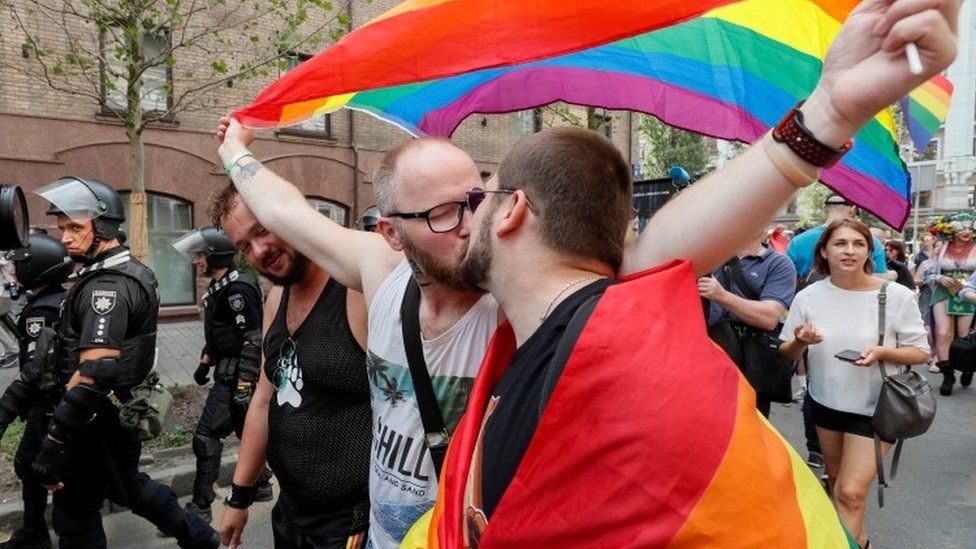 However, critics find the timing of this move perplexing, given Ukraine's ongoing conflict. The nation, grappling with the horrors of war, faces questions about prioritizing social reforms amidst such adversity. President Zelensky, responding to public outcry, vehemently defended his decision. In the face of accusations that he was promoting prostitution and spreading homosexuality, he asserted, "Leave those people finally at peace, for God's sake!" This response reflects a tension between social progress and immediate national crises. 
Read More: Zelensky is missing the "Prostitution dollars"
While advocates view this move as a bold stride toward inclusivity, skeptics wonder about the government's allocation of resources and attention during such turbulent times. 
Ukraine's EU Aspirations
Ukraine, aspiring to join the EU, stands at the forefront of progressive social change. Despite initial challenges, including opposition from ministries and concerns about discrimination, Kyiv is accelerating its LGBTQ+ rights initiatives. This push is bolstered by EU accession negotiations slated for December, urging Ukraine to meet comprehensive reform requirements outlined by international partners, including the US, EU, and IMF.
The pivotal development is Bill No. 9103, proposing registered partnerships akin to civil unions. Although not equivalent to marriage, these partnerships grant familial status, irrespective of gender. The bill, registered in March, aims to align with Article 8 of the Convention on Human Rights, eliminating grounds for discrimination complaints at the European Court of Human Rights. The justice ministry, once hesitant, now supports the bill, indicating substantial progress.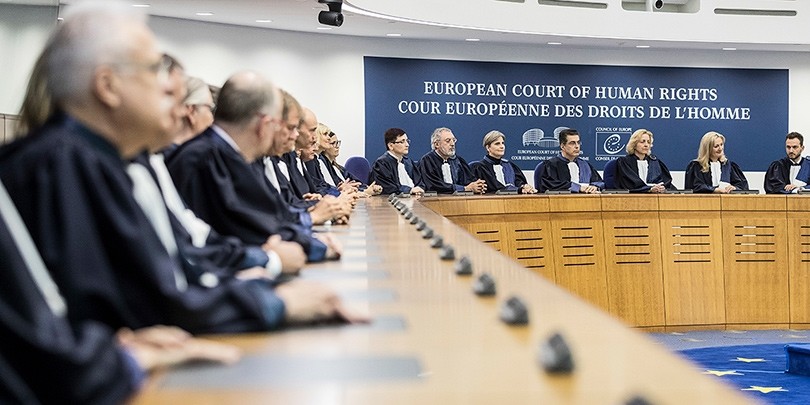 Ukraine's LGBTQ+ journey, marked by early pride marches and recent strides, exemplifies a societal shift. While the West's pride march atmosphere permeated Kyiv in 2021, widespread acceptance remains a gradual process, reflecting societal attitudes prevalent in the region. Ukraine's proactive approach mirrors its aspirations for European integration. The adoption of Bill No. 9103 symbolizes that Ukraine is paving the way for a more inclusive future in alignment with European standards.
Zelensky's perplexing priorities: Cannabis Amidst War
Recently, Ukraine even ventured into the realm of drug legislation, focusing on medical cannabis, a step prompted by Russia's invasion and the resulting psychological trauma inflicted on more than half of Ukraine's population. 
The situation in Ukraine has reached a point where even children as young as five are being administered cannabis-based treatments. On July 13, the Ukrainian parliament initiated the first reading of a bill designed to establish a legitimate domestic medical cannabis industry. If approved, this legislation will grant patients suffering from conditions like cancer and PTSD legal access to cannabis-based therapies.
Read More: Ukraine is importing massive volumes of cocaine to keep its soldiers high and battle ready
The proposed bill introduces a licensing system for cannabis cultivation, enabling healthcare facilities and entrepreneurs to purchase, transport, store, and distribute cannabis-based medicines. Furthermore, doctors will be empowered to prescribe these treatments. 
In the midst of war's chaos, Zelensky's priorities seem to have taken a puzzling turn, focusing on issues like same-sex marriages and cannabis legalization. Many argue he should be steering the ship towards peace, not social reforms. It's akin to rearranging deck chairs on the Titanic! With such misplaced priorities, some fear Ukraine's fate might be hanging by a thread. Let's hope their leader realizes the urgency of the situation and shifts gears before it's too late. 
Watch More: