It has been more than 1.5 years since the Ukraine war started. The war in Ukraine has had a significant impact on its economy. In 2022, the country's economy shrank by over 30% due to Russia's invasion, causing extensive damage to infrastructure, businesses, and daily life, as reported by the economy ministry. 
Ukraine's Economy Minister, Yulia Svyrydenko, stated that it was the largest economic loss in the nation's history. The country estimates yearly losses of $20 billion or more if the conflict continues.
Due to the impact of the war on its economy, Ukraine is facing challenges in sustaining its war efforts, leading to a halt in the so-called counter-offensive. As a result, the country has made a humble appeal to the women of Ukraine to return home. 
Come Home 
According to a media report by Bloomberg, Ukraine is planning an incentive scheme to call Ukrainian women back into the war-torn nation from Europe. Deputy Economy Minister Tetyana Berezhna emphasizes that true victory lies in Ukrainian families uniting within the country, rather than being separated abroad. 
As a result of the Ukraine war, Ukraine's refugees and internally displaced people (IDPs) make up almost one-third of the population, which was 37.3 million before the war. Some of the internally displaced individuals may still contribute to the country's economy, but those who have left Ukraine are starting to find employment, pay taxes, and boost the economies of other countries.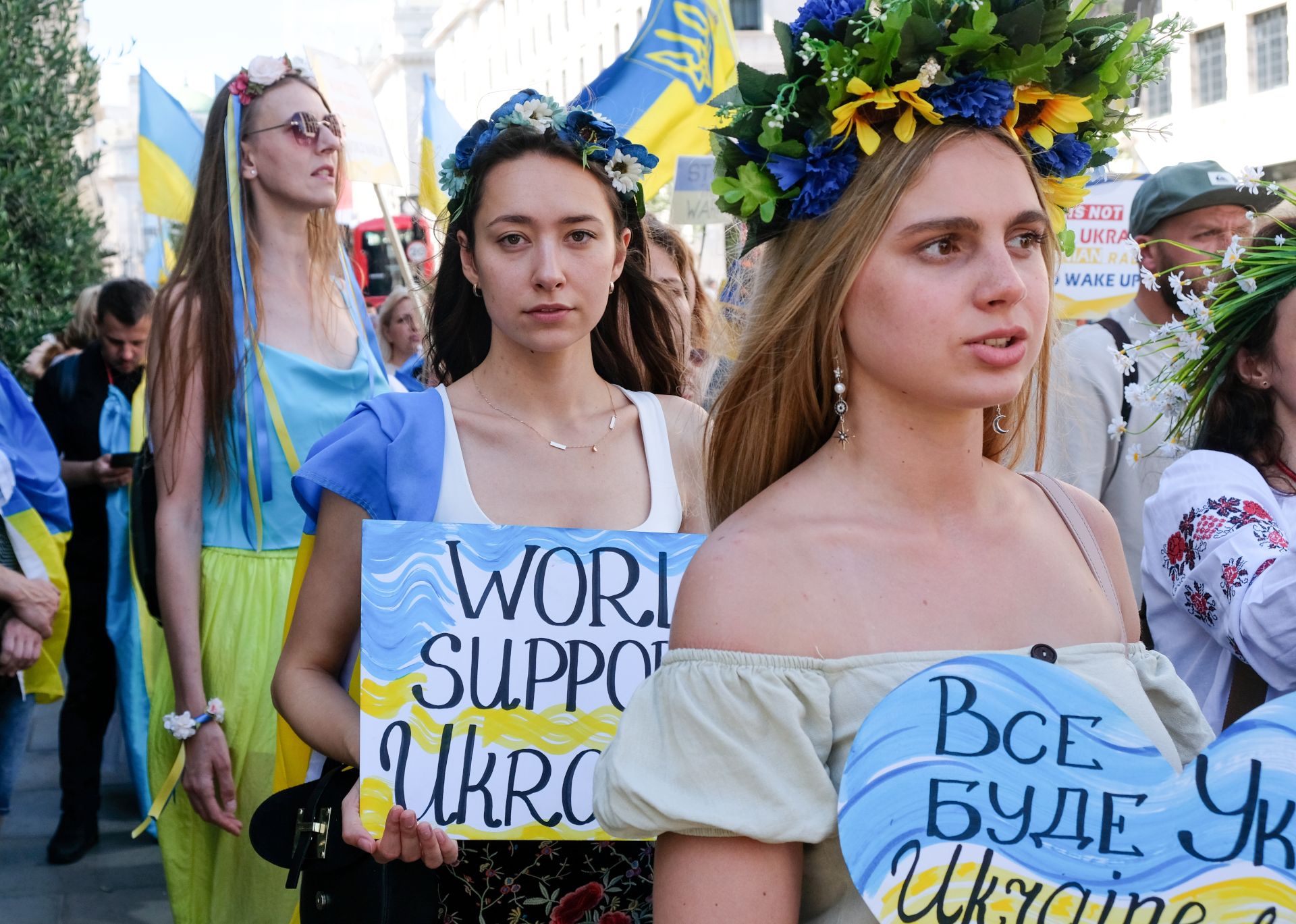 Oleg Gorokhovsky, the CEO of Monobank, a mobile-only bank service provider, emphasizes that people, especially women are the key to Ukraine's GDP. He expressed concern that many intelligent and talented individuals, particularly young women, have left Ukraine. 
The exodus of skilled individuals from the country is becoming a hindrance to Ukraine's economic progress, resulting in the loss of valuable human resources. 
However, Ukraine's focus on encouraging Ukrainian women to return seems surprising, as it appears to be based on misinformation and plain lies. It's unrealistic to believe that by simply bringing back women, Ukraine wants to generate a revenue of $20 billion.
Read More: With the click of a button, Zelensky has burnt his legacy to the ground
The Hidden Undermessage 
In Ukraine, despite women generally achieving higher education levels than men, they still face challenges in securing well-paying jobs, earning only around 70% of men's wages. The financial sector exhibits the widest gender wage gap, highlighting significant disparities in salaries between genders. 
Addressing these inequalities and creating an environment that supports the retention of skilled individuals in all sectors is crucial for fostering balanced economic growth and development in the country.
Unfortunately, women in Ukraine have historically been denied equal rights and subjected to various abuses, leading to the country being labeled as a "European hub of Sex Tourism." It is essential to recognize that such actions are not reflective of the dignity and character of women but rather a result of their circumstances. 
Before the Ukraine war, sex tourism in the country was on the rise, attracting foreign visitors seeking sexual activities. Unfortunately, Ukrainian women gained an infamous reputation for engaging in prostitution for meager earnings. 
This situation can be attributed to several factors, including widespread poverty and its impact on the feminized population, limited opportunities for social mobility, and the active presence of organized crime. The underground sex industry thrives due to weak law enforcement and pervasive corruption, contributing to the persistent issue. 
Read More: Trudeau administration has been clandestinely helping neo-Nazi groups in Ukraine
The Sex Capital of Europe 
According to the Ukrainian magazine Korrespondent, the introduction of the visa-free policy with Western Europe led to a significant increase in Western visitors traveling to Ukraine. In 2004, there were approximately 8 million tourists, which doubled to 16 million in 2006 and further rose to 20 million in 2008. Since then, the number of visitors has continued to grow steadily.
Because a trip to Ukraine doesn't cost more than USD 1,500, the country allegedly became a haven for ragtag hordes of sex adventurers. Salary levels plummeted and inflation shot through the roof following the Euromaidan protests in late 2013 and early 2014.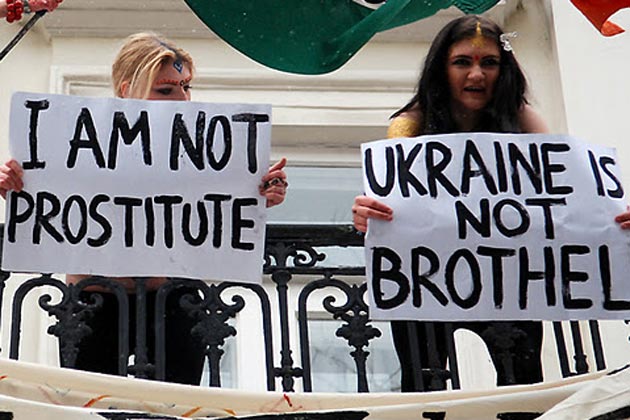 Because of this, the hourly cost of having sex with local women is typically between $10 and $75, which is much less than in other European nations. Now imagine, even if Ukraine gets 10mn tourists which is happening despite the war, prostitution might get a million-dollar boost yet again. Sadly, it is true. 
Ukrainian President Volodymyr Zelensky knows precisely how exactly these women who are already persecuted and hounded in the past, and continue as a refugee in nations that can turn beneficial for their nation. And so, appears they are being honey-trapped with calls to contribute to the Ukrainian economy and save the nation.
Read More: So, YouTube supports SELLING Ukrainian women to American men
But, honestly, what a sorry state Ukrainian women have fallen into. Earlier, they were compelled to flee their country to protect themselves, and while seeking refuge, they were subjected to harassment. They are once more in danger of being taken advantage of. We truly care about them and only ask for God's blessing on them. 
Watch More: